With the rapid proliferation of personal finance apps, developers are racing to meet demands from customers who want to view their banking information in ways beyond the traditional banking apps from their providers. For our favorite personal finance apps to sync with our bank accounts, it's largely dependent on a concept that's gained traction in the last couple of years: open banking.
OK, so what is open banking?
Open banking is the concept that allows banks to share customer data with third-party companies or apps securely and in real time, through the use of open application interface platforms. Making that data accessible to other parties allows them to build a better customer experience; by having different records of the same data updated at the same time, customers' view of their finances is more accurate and they can compare, analyze and manage accounts more effectively or make more sound financial decisions.
Online banking before open banking, was rife with risks. "You as a customer would give your account login and password and the app has it stored somewhere — there is a security threat there," said Ismail Chaib, chief operating officer at Berlin-based software company Tesobe which is behind the Open Bank Project, an international initiative to get financial institutions to freely share their data with third-party developers.
With open banking, according to Chaib, the third-party provider accesses a user's bank information through a token, allowing the bank to be the gatekeeper of the information so that the app doesn't need to store any of the information. It's a process that's intended to work seamlessly.
How?
Open banking is dependent on banks sharing their APIs with third parties. At a broad level, APIs are what's happening at the back end of one piece of software to allow it interact with another.
"It's really a pipe which connects two software components and through it data is circulating," said Chaib.
So, in an open banking environment, bank APIs are available to outside developers to allow the development of other apps, with the goal that the customer has as many resources as possible with which to view or understand their finances.
"Open banking is the idea that we have APIs freely or publicly accessible for anybody to review and there's no paywall or documentation to sign," said Dan Kimerling, head of API Banking at Silicon Valley Bank.
How is this secure?
Experts say that sharing account information through APIs is far more secure than the old method of entering account information manually, which is more vulnerable to hacks.
"It's extremely secure the same way all encrypted internet traffic is," said Kimerling, who stressed that current API standard embeds security, rights and permissions.
Nice. What effect would this have?
The ultimate objective is the creation of a universe of apps that use your bank account information to offer as broad a range of products as possible to suit a customer's needs.
"We believe that the future of banking will be when banks give you not only one application but access to an ecosystem of apps out of which you, the customer can cherry-pick and download those that catch your particular need," said Chaib.
Sounds important.
It is. As banking becomes more enmeshed in daily life, open banking becomes an important way to give developers the flexibility to develop products that serve customers' needs.
"If you take a car-sharing service, there's a payment with you and the driver that may involve financial services and the car driver may be financing the car through leasing or auto finance programs," said Kimerling, adding that interoperability between banks and apps is a necessity to allow these transactions to take place.
Open banking is catching on quickly outside of the U.S. The European Union's Payment Services Directive 2, which regulates payment services and payment service providers throughout the EU, includes provisions to allow banks to allow third-party API access. Earlier this month, the U.K.'s Competition and Markets Authority gave the country's largest banks a year to develop an open banking API interface.
The U.S., by contrast, has been slower to move on open banking, note industry watchers.
"When you compare us to the U.K. that has an open banking standard, we are so far behind as the regulatory environment is not weighing in," said Jean Donnelly, executive director of the Fintech Sandbox, a Boston-based nonprofit that advocates for open data to fuel innovation in financial technology. "It's a battle between the banks and the banking data aggregators."
What are U.S. banks doing on this?
Some major banks are taking steps towards open banking. For example, last November, Citibank launched an API developer hub, which expanded developer access to APIs across several usage categories. Wells Fargo also expanded access to APIs, although it's invitation-only at this point in time. Banks are also showing more openness to share data with financial technology companies. Over the past two months, Intuit, which owns popular personal finance app Mint, entered into data-sharing agreements with Chase and Wells Fargo.
https://digiday.com/?p=223484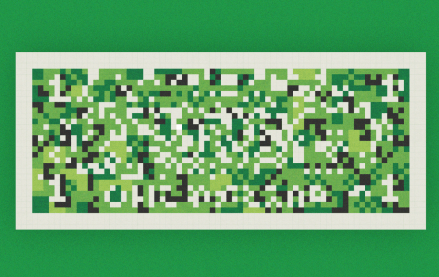 September 21, 2023 • 3 min read
Ducati has legitimate reasons to investigate Web3 tech as a marketing tool. Building a community of Ducati enthusiasts, or "Ducatisti," has been a core element of the brand's marketing for decades.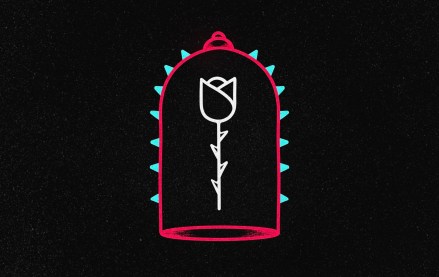 September 21, 2023 • 5 min read
In this edition of the weekly Digiday+ Research Briefing, we share focal points from Digiday's recently released reports on agency and brand confidence in TikTok, and on how publishers are making Instagram work for them.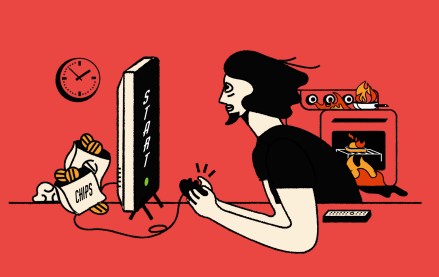 September 21, 2023 • 4 min read
While this is the first gaming related livestream Fandom has done with Instagram, it's part of a bigger push to celebrate and embrace the vast gaming community among the Gen Z demographic thriving on Instagram's platform.