When Brad Eshbach interviewed for a job at Publicis-owned Denuo, the agency didn't ask much about his experience, his former employers or even about his previous client work. Instead, the interview was based around a website he created one weekend that tracks the number of people in space at any given moment, aptly named HowManyPeopleAreInSpaceRightNow.com.
"I made the site on a whim, slightly inebriated, at 2 a.m. one morning in 2009," Eshbach said. "But I had no idea what it would turn into. It's done more for me professionally than anything else I've ever done."
Eshbach's experience speaks to the power of a great side project. Increasingly, young creatives, technologists and strategists say the best way to get ahead in the agency world isn't necessarily to roll out a killer portfolio or to reel off a list of major brand accounts you've worked on. It's by having other things to talk about. It's proof you understand things like Internet culture, virality, consumer behavior and the importance of actually making things.
The space site receives visits from over 70,000 unique users a month, Eshbach said, and has done so for almost four years. Virgin Group founder Richard Branson recently blogged about it.
According to Anisha Ahluwalia, a Director at Denuo who interviewed Eshbach, the agency specifically favors candidates with personal projects that impress them. It's easy to have a good idea, she said, but executing is often the hard part. Side projects demonstrate a candidate's ability to do so, particularly if they have more than one example to point to.
"It's great to have experience with other companies, but to find someone pursuing something in their own time is the holy grail. I'd always choose that person over someone with a couple more years' experience at a reputable firm."
Julian Cole, head of communications planning at BBH New York, echoed the sentiment. He said side projects are a great way to break into the the agency business because they enable candidates to show off their skill sets, as opposed to just talking about them.
Last year, Cole created L-Degrees.com, which predicts the temperature on the platforms of New York's L Subway line in real time. The site continues to go viral intermittently. Recently, during New York's brutal heat wave, media outlets picked it up in great numbers – especially as the mercury edged past 110 degrees. That inevitably drives exposure for him personally, too.
Cole is a planner by trade, not a technologist or a creative, but he said there are always ways to get people's attention online. He's also created a number of slide share presentations which he considers side projects, too, around issues like digital strategy and planning.
But some agency creatives say they're not in the side project game for recognition. They're passion projects. W+K London interactive creative Luke Tipping recently launched seeyourfolks.com, for example. The site, which he created in 24 hours with three friends from other U.K.-based agencies, is intended to remind people to spend more time with their families.
"If you care about something, you can come up with your own brief, and make more stuff you believe in," Tipping said. "Every couple of months the four of us just get together and try to make something in a day. We learn a lot from it."
For Tipping, the motivation behind projects like seeyourfolks.com might not be explicitly to further his career, but it definitely doesn't hurt. His name and contact details are splashed all over the site, as are those of its co-creators. The project is a way for them to show off their capabilities outside the constraints of client briefs.
The world's most-buzzed-about creatives are well aware of this. Ivan Cash, for example, has worked with companies such as W+K, 72 and Sunny, Deutsch, BBDO, Venables Bell & Partners, and Facebook, but his online portfolio focuses more on his personal projects instead. Those include the Selfless Portraits Facebook app and Snail Mail My Email. He's even invented a word for "the weekend after this": "oxt weekend." (Apparently, "next weekend" doesn't work for everyone.)
For people like Cash and Tipping, their side projects probably do a better job of demonstrating their creativity than their client work ever could. For that reason, the projects are arguably as important to building a successful agency career as portfolios will ever be.
"Side projects are a more accurate representation of a candidate's pure thinking," Ahluwalia concluded. "I think they're a more accurate representation of ability than client work."
Image via Shutterstock 
https://digiday.com/?p=43598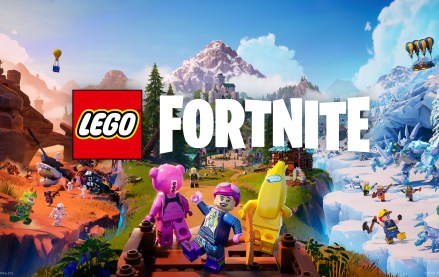 December 7, 2023 • 4 min read
The game worlds of "Lego Fortnite" are 20 times the size of the digital environment of "Fortnite: Battle Royale" — and they're built completely out of virtual Lego bricks, making the entire experience a showcase of the Lego brand.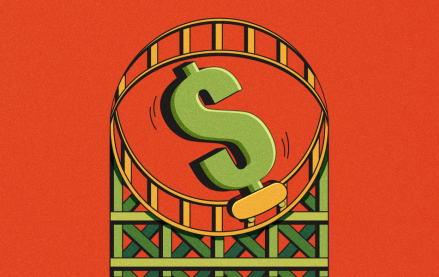 December 7, 2023 • 5 min read
In this week's Digiday+ Research Briefing, we examine the challenges facing programmatic advertising, how publishers, brands and retailers are giving up on X, and how publishers and brands are rapidly increasing their use of AI, as seen in recent data from Digiday+ Research.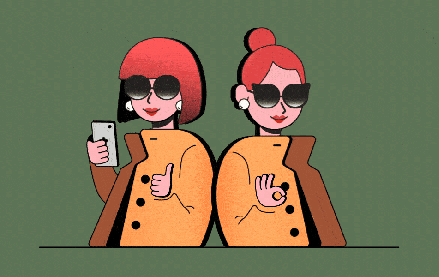 December 7, 2023 • 4 min read
The creator economy is on its way to becoming more like the programmatic market than many advertisers realize.