Social media is changing not only how brands and publishers market to consumers, but it is also changing the way that they operate altogether. This is the fifth article of an eight-part series dubbed "The Social Operating System," which explores how advertisers, agencies and publishers are leveraging social media to build audience and engagement. The series is made possible through the sponsorship of Vitrue, a provider of social media management services.
The onset of social media is changing the way that marketers are measuring the success of their efforts. No longer are click-throughs enough. And it's not just about the numbers anymore either. There's a new metric in town, and it is called engagement. The only issue is, it is hard to tie engagement back to ROI.
Digiday talked to members of the digital industry and asked them all one question: How has the onset of social media forced brands, agencies and publishers to rethink metrics?
Erich Marx, director of interactive and social media marketing at Nissan
Social Media is causing brands to think a bit more about ROE — "return on engagement" —  and not simply ROI.  Of course, ROI will always be supremely important when assessing the ultimate value and merit of a given initiative, but more than ever when talking to my peers about this very subject, we tend to agree that ROE is gaining momentum as an accepted measure of value throughout our various organizations, not just in the social space.  As we know, social media is more about interaction and not just transaction. It's about building relationships with your owners and fans and driving loyalty and advocacy. As such, the concept of engagement as a KPI is being adopted by those responsible for after-sales and CRM efforts as well as those in research, even those in the financial arms of brands.
Adam Kmiec, director of global digital marketing and social media at Campbell Soup
Speed, more than ever, will win the day. Our ability to measure in real time and understand the impact of our decisions has never been greater. We're seeing a shift toward new roles like data scientists and new organizational structures that can convert real-time insights into instant actions.
Ian Gomar, CMO of sporting goods, fitness and toys at Sears Holdings
I don't look at impressions. I look at engagement. That is the yard stick. I look at the marketing funnel and changes over time. So, is consideration going up because of our social efforts? It is about level of engagement and the return on engagement.
Lucia Shon-Santana, manager of strategy and analysis at Digitas
Social media is evolving at a rapid pace and has forced us to rethink the way we measure success. Metrics that were once very important are now joined by others that may be even more important. In addition to defining and measuring engagement and ad performance, we look at amplification and advocacy on social platforms, shifts in digital behavior, and qualitative measures like sentiment and tone. We used to be able to rely on years of data and comparative metrics to gauge success, but now we must go back to our main business objectives, re-map a customer journey, and translate it for a social world.
Jonathan Greene, managing director of mobile and social platforms, R/GA
The main shift has been to actively consider engagement as part of the mix versus focusing on the more traditional measures of reach and frequency. As we've seen with many of our clients, even passive actions can lead to positive and attributable return on investment.
Matt Rednor, vp of global strategies and analytics at Mr Youth
Social media hasn't redefined marketing measurement philosophy; it's enhanced it. We still measure marketing the same way we have in the past, but now we have new data points (earned reach, share of voice, sentiment) from social media to support the traditional measurement approach (reach to advocacy). Marketers have gotten lost trying to figure out how to make sense of the abundance of available social media data and have been too focused on community engagement metrics that don't have the scale to prove meaningful business results. Marketers need to organize social media metrics using the same philosophy that the industry has used since measurement began. It's not about the value of a fan. It's about the amount of earned reach generated from making all touch points of the brand shareable.
Rich Antoniello, CEO of Complex Media
Social has become such a force of nature that publishers need a very specific, real strategy in place (i.e., not just more followers/likes is better). Gone are the days of tacking on a forum or a comment section to a site and letting the conversation happen. Not only is social a fantastic way to attract new users, it is a core component to bringing them back to the site and actually engaging with the content. At Complex Media, we focus on using social to deepen the conversation and inform the future topics and tone of the continuing conversation. Measuring that — not just followers, likes, pins — through the total numbers of people that touch, consume, further share the content is what it is all about.
https://digiday.com/?p=15117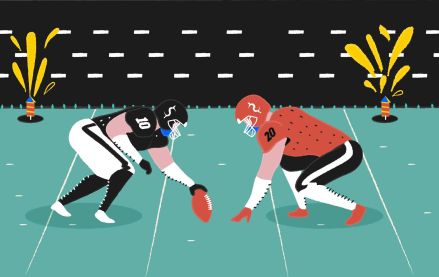 December 6, 2023 • 4 min read
In response to this challenge, the NFL's Detroit Lions have adopted a proactive strategy, introducing an extra channel for their local NFL broadcast. The objective is to broaden advertising opportunities, leverage direct-to-consumer distribution, and establish stronger connections with local fans, with the ultimate goal of increasing preseason viewership.
December 6, 2023 • 4 min read
It's been over a decade since the most recent entry in the wildly popular "Grand Theft Auto" series came out in September 2013, meaning anticipation for "GTA 6" has been building for years. Rockstar titled yesterday's trailer as "Trailer 1," making it clear that the company is poised to launch a massive marketing campaign in the lead-up to the game's 2025 release.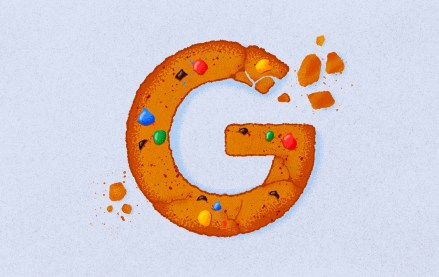 December 6, 2023 • 4 min read
A healthcare client that decided to scrap all conversion tags and cookies within weeks provides a case study for what will likely be a common experience in a year's time.