How United Airlines is taking more video content creation in-house
February 21, 2018 • 4 min read
•
•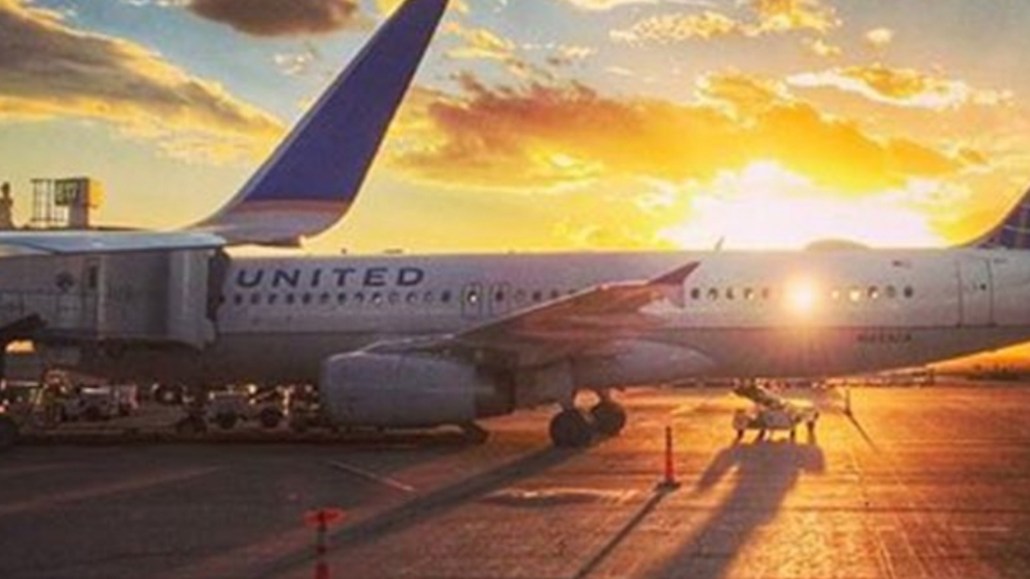 United has found that bringing more resources, especially video, in-house has allowed it to bypass long lead times and back-and-forth calls on the phone with its agencies.  
Last July, United hired Megan Mitchell, previously head of social media and video for publisher TravelZoo, as senior manager for integrated digital engagement. Her job: guide United's growing in-house team in creating content on United's social channels. Mitchell is one of four people who provide the direction for social content, but they are part of a larger creative content team that handles strategy as well as creative execution. United would not share how big its larger team is, only that it's hard to pinpoint just how many people create in-house content.
"We're ramping up our in-house capabilities, especially for video, so that we can stay relevant and move at the speed of social," said Mitchell, who said United's in-house capabilities really started to take off in the same month she was hired.
By moving more video in-house, Mitchell said United has been able to increase in speed and efficiency. Since July, United has more than doubled the number of videos it shares to platforms, which has resulted in video views increasing by 245 percent and minutes watched increasing by 311 percent, according to Mitchell. Mitchell said the company does not comment on the cost of bringing more resources in-house or how much it is saving by doing so.
For its current Olympics campaign "Superheros," however, United has seen its new speed payoff. It's working with McGarryBowen to create 40 pieces of social content for Facebook, where United has 1.1 million followers, and Instagram, where United has 513,000 followers, for the winter games, but United is creating some of the videos in-house in order to pull off a quicker turnaround time, although the airline pointed out that no work is being lost to Wunderman, which Untied uses for social campaigns and SocialCode, which United uses for media planning and buying.
For example, United discovered that Olympic figure skater Bradie Tennell's family had created a GoFundMe page to raise the money needed to visit the Olympian when she performed in South Korea. It was an opportunity for United to make an impact, but it needed to be able to be nimble and turn the surprise and a video about it around in 24 hours. So United did the whole thing in-house and posted it to Facebook where it received nearly 70,000 views.

Another major reason for bringing video resources in-house is to have the flexibility to promote United employees, said Mitchell.
"United is a big brand, and we want our customers to know the people who are serving them and helping them to get to their destinations," said Mitchell.
One way United is sharing stories of its employees is through a series of Facebook albums called "Behind the Wings." Starting in November, United shared photos taken by its employees as they go about their daily work. Every month, United highlights another employee's photos in a Facebook album. "[Our employees] are able to give a perspective of our operation that customers don't normally see," said Mitchell.
Other times, employees will share content directly to their own social accounts. Airline pilot Mike Morgan, for instance, shares photos he takes from the air to his Instagram with the hashtags #mikeshot and #unitedjourney.
And in March, United plans on launching a social campaign called "Women United" for Women's History Month. Every day, United will post a piece of content highlighting the company's female employees.
The airline has certainly taken a lot of PR nosedives on social media. The peak was in April 2017, when security officers dragged off a bloodied United passenger after they refused to give up his seat for an airline employee. That led to a barrage of upset customers sharing their outrage online. In the past year, the company has also received flack for denying a woman to board a plane because she was wearing leggings, stopping a woman from carrying on her "emotional support" peacock and for canceling a woman's ticket when she was on her way to see her dying mother.
According to United, the incident last April isn't what made the brand double down on telling the stories of its employees. Rather, the idea was set in motion beginning in October 2016, when United hired Dana Brooks Reinglass as its first Chief Storyteller, who first began to build out the company's in-house creative team. However, Mitchell said that it was in July that United really wanted to and, because of the new in-house resources, had the ability to "step up and make a pointed effort to start telling those stories and make them external and socialized."
Image courtesy of United's Instagram 
https://digiday.com/?p=276743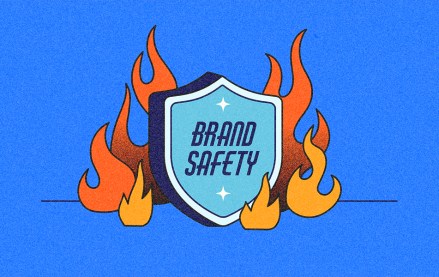 November 28, 2023 • 6 min read
"Major brands' search ads can appear on piracy, pornographic and sanctioned websites," research claims.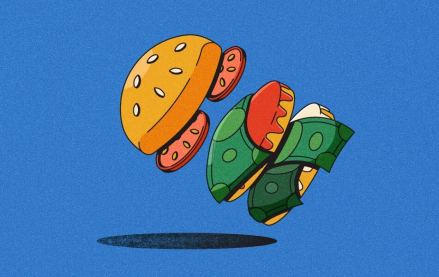 November 28, 2023 • 6 min read
As more influencers look to get into food content creation, brand opportunities are following.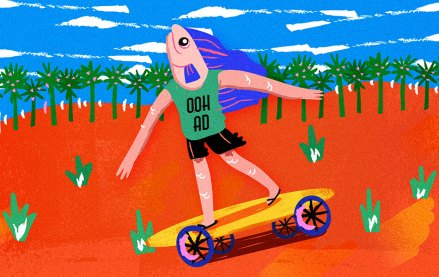 November 28, 2023 • 7 min read
As major marketers like Maybelline experiment with faux OOH, more marketers are open to the idea.