Q&A: Turner's Donna Speciale doesn't see the end of TV as we know it
December 14, 2018 • 4 min read
•
•
Turner's ad sales boss Donna Speciale has had a busy year trying to convince marketers that buying TV ads can be similar to the audience- and performance-based tools available on digital platforms. Heading into CES 2018, where just like in 2018 Turner will rent out a wedding chapel in the Aria, Speciale spoke to us about the future of TV advertising, the need for OTT platforms to play nicer with video programmers and AT&T.
Turner's big pitch this year has been bringing more audience data to how you sell — and marketers buy — TV ads. Why?
We need to break away from the historical behavior of using Nielsen age and gender demos. And we've been talking about audience-based buying and selling for the past few years. At our upfronts this year, we made it clear that it was time for the market to move and start walking the walk a bit. At the same time, we also need to start getting paid for everywhere our content is performing. Yes, linear ratings are doing down, but we're not getting any value from our video on demand and over-the-top platforms, where the new generation is viewing our content.
Did marketers respond?
The number of deals that included audience-based buying increased by 5X and our audience revenue segment is up over 100 percent. Every client that has done an audience buy with us from the beginning has renewed and increased their budgets.
But how many of your deals today include some audience-based buy?
Not all clients are dipping into audience-based buying, I'll be honest, that is a frustration because adoption is lower than I would like to see. About 5 to 7 percent of our billings today are in audience-based buys on linear TV alone — but it's growing. And some of the clients that are doing audience buying today are spending upwards of 25 to 50 percent of their budgets on buying in this fashion.
What's holding most marketers back?
It's an education. There are a lot of resources that go into this kind of buying — on both our end and the agency side — it's not as simple as how we've had to do things in the past. I've had to hire teams to focus on this type of selling.
TV viewership is increasingly going through OTT platforms such as Amazon and Roku — but they are their own walled gardens. How do you account for that?
That is one of the challenges of this space. OTT is a very closed ecosystem and each and every partner lives within their own walls. We do business with all of them, but I'll tell you that we are going to be more strategic on who we do business with — we prefer players who share data with us. For instance, we are in a beta with Roku where we get access to their first-party data. So that means we are going to do business with Roku. The other distributors are not as open yet.
Does that mean you walk away from some platform distributors if the deal terms don't change?
The space is still in the infancy stage and I would never say I'm not going to play with somebody in the future because consumers are everywhere. A lot of our business on OTT right now is still contextual advertising, but we think there's value in packaging targeted audiences that are better for advertisers. If a platform is not providing us with the tool to create that opportunity for advertisers, then we will have to assess and focus on partners that are actually helping us.
There is no measurement standard that accounts for TV and OTT across the different ecosystems and walled gardens. Does that happen in 2019?
I do think 2019 will be a pivotal year for audience-based buying and selling. In the short time, I've had access to AT&T data — with the 25 million set-top boxes that DirecTV has and the 144 million mobile devices in AT&T's wireless network — that is going to help us enhance our ad products and create ones that will help clients prove outcomes.
How do you see the relationship with Xandr existing in 2019?
Xandr is the data hub for us and we have been scrubbing the data and seeing what we can do with it. We're looking to launch some products in the attribution space.
TV and video ad sales are obviously the biggest part of your job. But when it comes to new and emerging tech — A.I., voice, A.R. — are you spending a meaningful amount of time on any of those?
With AI, I'll tell you from client meetings we're having it's not a huge topic of conversation. But I'm also always trying to steer conversations toward getting marketers to adopting audience-based buying. That's hard enough, so what's the point of pushing them on even more emerging areas?
What buzzword is real, then?
5G. It's going to take over the mobile phone and impact everything. Everything we do is going to be wrapped in data. And that will have a big impact on audience-based advertising.
https://digiday.com/?p=315457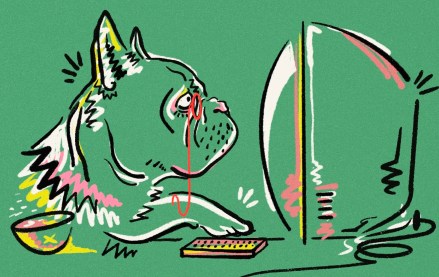 October 2, 2023 • 7 min read
•
•
When it comes to agencies, both of Meta's older sibling social media platforms may be past their primes.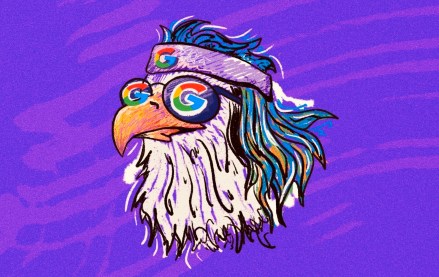 October 2, 2023 • 3 min read
•
•
The legal battle sees Apple and Google et al attempt to conceal their inner workings, developments that mirror the experience of their media customers.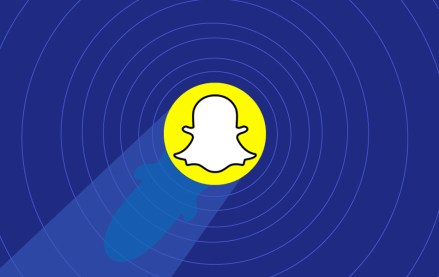 September 29, 2023 • 3 min read
•
•
"We are not diminishing the importance of AR," he said. "In fact, we are strategically reallocating resources to strengthen our endeavors in AR advertising and to elevate the fundamental AR experiences provided to Snapchat users."