Donald Trump is feeling the heat. But the backlash against his brand is just beginning.
While the GOP candidate is spouting off about Latinos, Muslims and women, he is also doing damage to his "Trump" brand name — the name on various real estate properties and also, the name that actually brings the bacon home.
Data crunched for Digiday by public sentiment tracker 30dB found that while positive discussion about "Donald Trump" has waned, it's plunged for Trump Tower — which is arguably the most visible business property associated with Trump.

Source: 30dB.com – Donald Trump vs Trump Tower
On social media, Unmetric, which only tracks three Trump brands — @TrumpCollection, an umbrella account for hotel properties, @TrumpLasVegas and @TrumpIreland — the negative sentiment has been between one and two percent for the last few months. But on Topsy, the "Donald Trump" name shows sentiment on social media tracking negatively and growing worse by the day. Topsy shows that its "positive sentiment score" for "Trump Tower" has been 24 out of 100 over the past three days, which is extremely low.
As The Washington Post reported, Trump didn't make his money by investing in real estate, but by licensing his celebrity brand. In places around the world, it's Trump's name, not money-making skills, that are making him his fortune. According to financial documents he made public when he launched his presidential campaign, Trump valued his licensing deals and brand developments at $3.3 billion. Trump claims he is worth $8.7 billion. Take the Trump International Golf Club in Puerto Rico, which filed for bankruptcy in the summer. He invested no money in the property so he didn't lose any, but he took in revenue just because it bore the name.
And internationally, especially in countries with large Muslim populations, there has been a marked backlash from companies that either license the Trump name or do business with him.
In Dubai, a billboard featuring Trump's face was removed by property owner Damac Properties Thursday. That happened just a couple days after the developer said it was going to stand by Trump after his call to bar all Muslims from entering the U.S. The UAE news site The National reported that Damac also removed Trump signage next to the billboard, which featured Trump mid golf-swing next to a photo of daughter Ivanka. (Her photo is untouched.)
On Wednesday, another Dubai company, retailer The Landmark Group, suspended sales of Trump-branded products from its 1,350 stores globally. That included the Trump Home Decor collection.
And there could be more: Trump in August said it had signed a deal to manage a six-star resort in Bali, Indonesia — a country that hosts the world's biggest Muslim population.
It's also telling that a lot of big branding firms like Interbrand are also declining to comment on Trump completely.
Brands including Univision, Televisa, hair care company Farouk, NBCUniversal and Macy's have all suspended or pulled entirely away from Trump — mostly after his comments about Mexican immigration to the U.S.
The Federal Aviation Administration also renamed three Trump-related navigation codes above Palm Beach International Airport ("UFIRD," "DONLD" and "TRMMP"). And in the summer, the PGA canceled its Grand Slam of Golf tournament at the Trump National Golf Club in L.A.
In response to a question about how Trump Hotels were doing, a spokesperson issued the following statement: "Trump Hotels are exceeding all targets across a variety of metrics, including market share, group bookings, and reservations volume. We continue to outperform our competitors in their respective markets and are very enthusiastic about the future and the growth of the brand."
Judith Carr-Rodriguez, branding expert and president of agency Figliulo&Partners, who said she finds Trump's comments "horrible," said that ironically, this is exactly the kind of thing brands are advised to do: have a point of view, not be afraid to communicate it. "This is basically good advertising," she said. "He has a strong belief system that is his branding, and he is so polarizing."
So in some horrible way, she said, his brand, and therefore, his business, is benefitting from Trump's comments. As for the people who cannot stand Trump, they probably never used his hotels or went to his properties anyway, she said. And those who might have long-standing commitments to hold events in Trump properties will — and should — take the first opportunity to cancel those, said Carr-Rodriguez.
Hoping to add to the pressure, The New York Times on Dec. 11 published an editorial that read, in part, that the Trump name increasingly stands for "bigotry and racism." Wrote the Times: "His licensees should ask themselves if they want to be linked to a brand that carries those connotations."
The other big customers for Trump are other corporations such as businesses that hold events in his properties. For those people, this is going to be concerning, said Carr-Rodriguez. "Corporations care about this more than people on the street, and global, non-U.S. companies that have anything to do with Trump will be concerned."
Homepage image via Wikimedia Commons.
https://digiday.com/?p=151480
September 28, 2023 • 4 min read
Some content creators are using generative AI tools to spark new levels of creativity and innovation and are sharing their experiences online in how they're using these tools to streamline their workflows and boost productivity.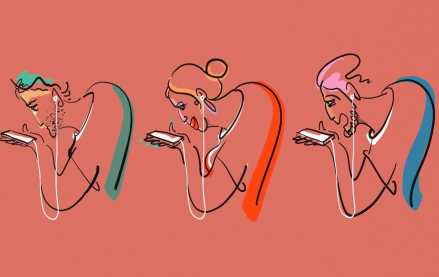 September 28, 2023 • 6 min read
In this edition of the weekly Digiday+ Research Briefing, we share focal points from Digiday's recently released reports on marketers' evolving social media tactics, including how they're using Facebook less and diving into YouTube Shorts more.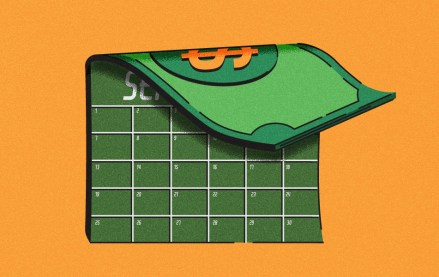 September 28, 2023 • 4 min read
In 2023, some brands' executive boardrooms are still insulated from the chill of crypto winter, for better or worse. But the rising pressure of crypto skepticism has made it more urgent than ever for companies to figure out how to use blockchain technology to support their core offerings and customer base rather than simply dropping branded NFTs and hoping for the best.