How Thrillist created a cider ad that got 54 million views in two days on Facebook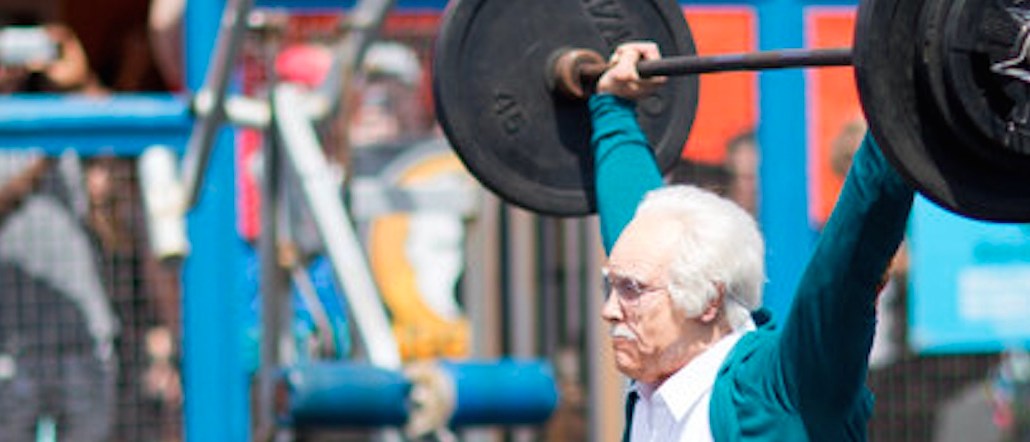 People on Facebook are going crazy over a video of an "elderly" man lifting massively heavy weights at meathead haven Muscle Beach in Southern California. The three-and-a-half minute video has collected 54 million views since being posted Tuesday, with half of the viewership occurring within the first 24 hours.
It's also an ad.
The video stars Kenneth Leverich, a CrossFit Games competitor, playing a "Candid Camera"-like prank by lifting impossible loads in front astounded bodybuilders. Thrillist created the branded video — called "That moment when your grandpa shows up and puts Muscle Beach regulars to shame" — for hard cider brand Smith and Forge as part of its "Hard Won" campaign, a six-part content series on Thrillist's website.
Thrillist's fledgling video team, which was established less than a year ago, wanted to create a video following Smith and Forge's "old school fun mentality." They set out to create a piece of content they themselves would want to watch and share online. The ad, created in-house, took a month from concept to execution. And the team was astounded by its popularity.
Thrillist posted the ad to Facebook first on Tuesday afternoon, where it quickly steamrolled into massive numbers and briefly even placing at the top of Facebook's Trending Topics section. From there, publishers like the Daily Dot, BroBible, UPROXX and Elite Daily reposted the video.
Jody Rones, Thrillist's svp of advertising and sales solutions, told Digiday that he admits the video took both "luck and skill" — Thrillist didn't pay to promote the ad on Faceb00k — and credits lessons it has learned in creating previous videos.
"We followed best practices we learned: Being engaging in the very first few seconds and including captions," he said. "With our branded content, it's not an ad per se, but we look at branded content that is so great and enjoyable that you're thankful to that brand for creating great content."
While commenters are praising the video ("This is one of the best videos ever," one person said), it's Smith and Forge that truly has something to be pleased about
https://digiday.com/?p=187211