We are just days away from the Big Event, "El Plato Supremo," as the guys in the Samsung ad said last year. For the next few days and for a week after the Super Bowl, you won't be able to avoid the talk around the game-time ads. Everyone gets very excited. Why is this?
Fundamentally, the reason the ad industry gets amped around the Super Bowl is because it's a game. I don't mean the football game itself, the spectacle is a game. It's one of the few remaining opportunities for agencies and creatives to have fun playing the ad game. It's like a giant pitch. There will be tangible winners and losers. You get to flex your shit. Because the client has spent a lot of media money, something will actually get made rather than disappear in a focus group. And this thing, whether it be a spot, a site, an event or a tweet will either be loved or hated (or worse: merely meh'd into obscurity).
Let's ignore for now the fact that most Super Bowl ads don't work. The Super Bowl is not for those pesky scientists at Harvard to make studies about whether stuff actually works; save that for a different campaign. This is the Super Bowl, and for once both agency and client are determined to have some fun! God knows the rest of the year totally sucks. It's our turn to spend some money. We play the budget game all the time — we have earned our Super Bowl spot. Tell the nerds from Harvard and the procurement buzzkills to bite me.
OK, now that we have got that off our chest, and we are agreed we are entitled to our Super Bowl campaign, what else? It's a chance to do great work. Am I right?
Not really. The Super Bowl brief is similar to the Cannes brief. It's an open — read: desperate — call for any ideas that will help the agency look good. Brief and strategy, the things that are supposed to drive the clients' business, go out the window at the first sniff of something cool. Look at Droga5's recent Newcastle Ale effort. Up until now it has been doing a decent job of creating work against the 'no bull' strategy. But for the Super Bowl , it is doing a teaser for an ad it might have run and more spoof content. The work has got a fair amount of attention, possibly because it's from Droga, possibly because it's funny. You can debate whether it's funny or not, but for a brand that is all about 'no bull,' that's an El Plato Supremo of unnecessary bull.
Agencies try to use the Super Bowl to play whatever game it is they think they are best at. The Samsung spot I mentioned above, which featured Paul Rudd and Seth Rogen, was a decent way for 72andSunny to say, "We can get the best Hollywood A-list talent to work on commercials. Would you like some of that Mr Client?' And it seems to be working. Other agencies will try to use the Super Bowl to win awards, but it's actually pretty rare for a Super Bowl campaign to win an award.
But how about that amazing VW spot with Darth Vader that Deutsch did? OK, that was a good spot. It won a shit ton of awards, but you would be hard pressed to think of another 10. The VW spot that followed it, with the dad teaching the kid to throw a baseball, was terrible. Very few Super Bowl campaigns win awards — unless of course it's a tweet about the lights going out. More on that below. The sorts of agencies that are now taking all your clients and budgets — places like Percolate and, for a while at least, BuzzFeed, don't enter awards. They are making money, so they don't need to play the awards game.
No Super Bowl post would be complete without mentioning the Oreo tweet. Like Cannes, the Super Bowl is a chance for agencies and clients to flex their muscles in the social game or whatever else they need to prove they are proficient in. Clients, agencies and journalists have referenced that one tweet as if to say, 'do something like that.'
We had a dry run during the Grammys last weekend. You know that when Adweek runs an article saying, "Arby's slayed the Grammys with the Pharrel tweet" that things are fucked up. It was a moderately funny line, no better than standard bar banter, that got shared some. So what? Slaying? Slaying the Grammys to me would be having everyone talk about your ad, your product, then going out and buying some of the that product. Not re-tweeting a few characters. If people in marketing are getting that excited about a single tweet, then we really have problems. And if you do think the Arby's tweet is the Holy Grail of advertising, then also consider this: it was written by the in-house team.
But the Oreo tweet! The Oreo tweet won a load of awards I hear you say. So yeah again, kudos, you beat the system, once. I personally think a single tweet winning a Clio is just about the stupidest thing in the world, but it's a game, it's just a game.
https://digiday.com/?p=62935
October 4, 2023 • 7 min read
•
•
There are still those who believe that AR has a place in the marketing funnel, however big or small right now.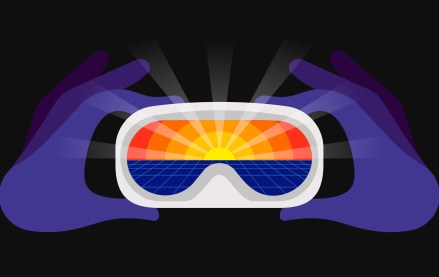 October 4, 2023 • 3 min read
•
•
With Pokémon Go revenues falling year-over-year, Niantic, its developer, is looking beyond its popular augmented reality game to generate profits.
October 3, 2023 • 2 min read
•
•
In episode four of the "Is This The Metaverse?" narrative podcast, Glossy international fashion reporter Zofia Zwiegliska spotlights the brand opportunity when it comes to fashion in the metaverse.