Anyone who has spent some time in agencies has at least one story so outrageous or odd that the person telling it still can't quite believe it's true. For our new series, "So That Happened," Digiday pulls back the curtain to shed a little light on those behind-the-scenes yarns.
This week, Anomaly executive creative director Eric Segal tells Digiday about the time he went on a trip around the world for something that could have — and perhaps should have — been done in one place. Excerpts:
Tell me what happened.
This was probably about eight or 10 years ago. I was in a boondoggle of a production. It was one of the times when advertising is just really good to you. It was a print shoot for a large sneaker company, and it was a pretty simple concept.
Which was?
It was a performance-meets-lifestyle kind of brief. We were going to shoot people in these great, stylish action poses in midair. And it was for women. It was women looking great while being incredibly fit and active. It was stuff that was shot in a studio to really control lighting and the environment. Because it was a fashion element, there was hair and makeup and all that.
So the thing is, the brand had all these ambassadors. They happened to be all over the world. They had women in France; women throughout Europe. They had women in Asia — Hong Kong, Korea, India — that were these global ambassadors that endorsed the brand. So they wanted them to be a large part of the campaign. However, because all these different people had some star power, they didn't want to travel. So now we have to travel around the world to get what's seemingly pretty simple images for a pretty straightforward print campaign.
That sounds fun.
We spent three-and-a-half weeks or something in Paris, in Seoul and in Mumbai to shoot a bunch of women jumping in the air, essentially with a fan blowing on them, in a studio. We're traveling the world to basically shoot in a white room against a white [backdrop]. The fact we were in these countries meant nothing. We weren't using anything the country itself had to offer or anything the landscape or the culture had to offer. It was all about just going to where these people were.
This doesn't seem efficient.
No. It's not. It's the power of celebrity. I get a free trip to India, bumming around Mumbai, just to get one image of this girl jumping in the air.
So what was your role in this? Were you the photographer?
Here's the best part. I was a fucking copywriter. I had no place even being in on the shoot to begin with. If it was around the corner in Brooklyn, it wouldn't be necessary for me to be there either, let alone travel around the world from Paris to Seoul to Mumbai.
How many people were with you?
There was my art director partner, the agency print producer and the agency account lead. And the client.
That's gotta be expensive.
I'd imagine it cost a pretty penny.
Does client get billed for that?
Yeah.
And they were OK with that?
At this point, they invested so much money in these brand ambassadors, so they needed to use them. Sometimes you're on their schedule. They could have tried to fly all these people to one location, but given that one of them was the biggest Bollywood actress in India, how much would that cost to fly her first class and her entourage to a studio in the U.S.? It made more sense to fly us out to them.
Does stuff like this happen all the time?
You got to remember, a lot of times we deal with other end of spectrum: There's no money at all to bring a grand vision to life. This was just one of those where it was the complete opposite end of the spectrum where we have seemingly a never-ending pool of money to put in the simplest idea – and one that should have been incredibly easy to execute.
Usually, it's "I can't believe I got away with that $150 bottle of wine." If you walk away with a free day of vacation at a hotel pool and a great steak dinner and an expensive bottle of wine, that's feels like exploiting the system. But a trip around the world to shoot a bunch of ladies jumping in midair against a white background, I don't know if that will ever happen again.
Image via Flickr
https://digiday.com/?p=51616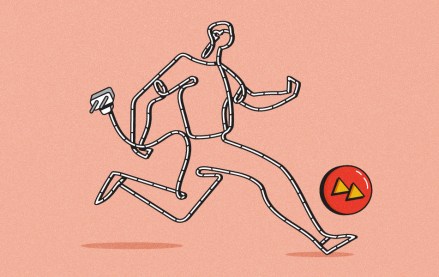 September 22, 2023 • 4 min read
Women's sports are having a moment. Brands, media companies and agencies are looking to get in on the action.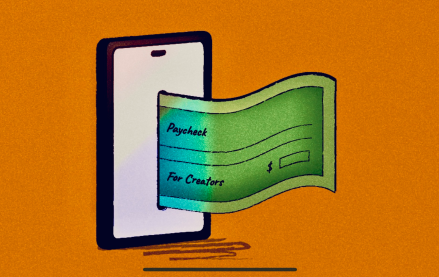 September 22, 2023 • 6 min read
The Hollywood strikes were supposed to be a game changer for many of them, but the situation hasn't quite lived up to the hype.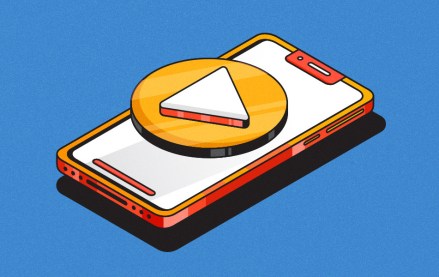 September 22, 2023 • 5 min read
Given the rise of short-form video, agencies that focus on the format, rather than specific platform expertise, will reap the rewards.