Shiv Singh: When it comes to platforms, marketers have messed up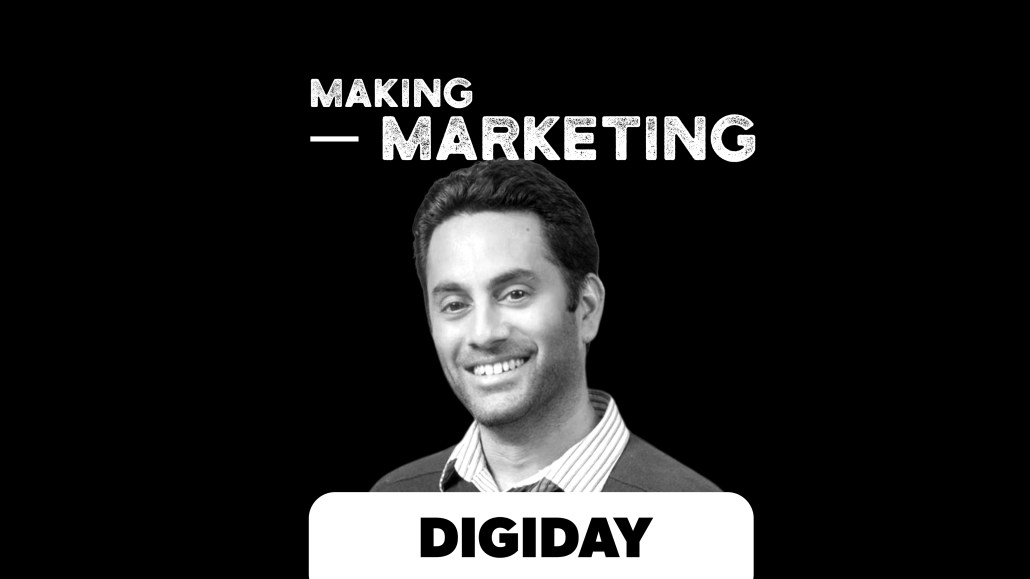 Subscribe: iTunes | Google Play | Stitcher | RSS | Anchor
For Shiv Singh, most of the industry's current problems come down to trust. That's the focus of the former PepsiCo and Visa marketing executive's new book, co-written with psychologist Rohini Luthra.
The book, called "Savvy: Navigating Fake Companies, Fake Leaders and Fake News in the Post-Trust Era," is a deep dive into the business of marketing with a decidedly psychological bent. It focuses on disinformation campaigns in the Facebook era, the rise of fake news and what happens when people lose faith in institutions around them.
"What I started to find while writing the book, which I found really troubling, was first, that consumers weren't as trusting of brands as they once were," said Singh. "Secondly, they weren't as trusting of corporations in general as they had been in the past. Thirdly, and this is the most frightening piece, we as marketers weren't really and truly focused on that. Everybody talks about trust all the time, it's one of the cutest words in the English language, but not enough of us really know what it means, what it takes to build trust, keep trust, and most critically, rebuild it once it's broken."
On this week's episode of Making Marketing, Shareen Pathak sits down with Singh to discuss why brands today lack trust, the difference between brand purpose and brand equity and why he still likes Facebook. Edited highlights below.
Customers are shifting to fewer, better brands
"We're seeing that it's more expensive to have stronger relationships with your consumers. On the positive side, strong brand trust protects you for when things go bad. It's sort of like a cushion. People will continue to buy your product a little longer and continue to advocate for you a little longer. Trust is critical in that regard. It also matters, and this is relatively new, in the context of what they're willing to share with you. Whether its data about their lives or their friends, whatever it may be, it's all built on the foundation of trust, so that matters immensely. Lastly, we went through this wonderful phase where we thought the consumer was in control. They were able to go online, read reviews, comparison shop, and make really smart, educated purchasing and brand loyalty decisions. That worked for a while, but then we all got really busy. With everything going on, more and more consumers want to look for safe options. They want the brands that help them make decisions, and they look to brands that are trusted. We don't trust politicians the way we once did. We don't trust the government as much. We don't trust media as much as we have in the past. So we are gravitating towards fewer brands that we have deeper, trusted relationships with."
Enough blame to go around when it comes to Facebook
"I'm actually pretty bullish on Facebook. I say that because, whether it's the government, the media, brands or platforms, we all still have our training wheels on. Facebook is an incredibly powerful, amazing platform that I use to connect with my friends around the world. None of us knew the downside this powerful, connecting technology when bad actors use it. Data leakages happen all the time, and they're bad and horrid, but they happen, and it happened with Facebook. It was unintentional, they were naive, but at the time that it happened, none of us in the media or marketing system even saw it as a risk. My point is that in 2019, it's easy for people to blame Facebook for that, but we were all advertising on it. We're supposed to be advocates for consumers, knowing and understanding them, and we weren't. We missed that. We sort of all carry responsibility."
Companies need to deliver on their brand promises
"Fundamentally, we as marketers and communicators have messed up. There's no reason that eight years on, since the launch of these platforms, that we don't have much stronger standards, that we don't have accountability, and that the Fyre Festival type of influencer marketing continues to happen. We're doing a massive disservice to our customers. We're losing trust, being sloppy and we're losing money because of it. Our CFOs and CEOs should be upset with us. It needs to be fixed right away. This gets into the broader questions of data, privacy and those questions where, we as marketers, need to step up much more. Having a brand purpose is good, but it's not enough. We have to ask these gritty, difficult questions, and that's where a lot more courage is needed. It's hard to have courage when you have to worry about your livelihood, but we need more of it."
https://digiday.com/?p=322473