Sellers scratch their heads over Amazon's loophole in its AAP policy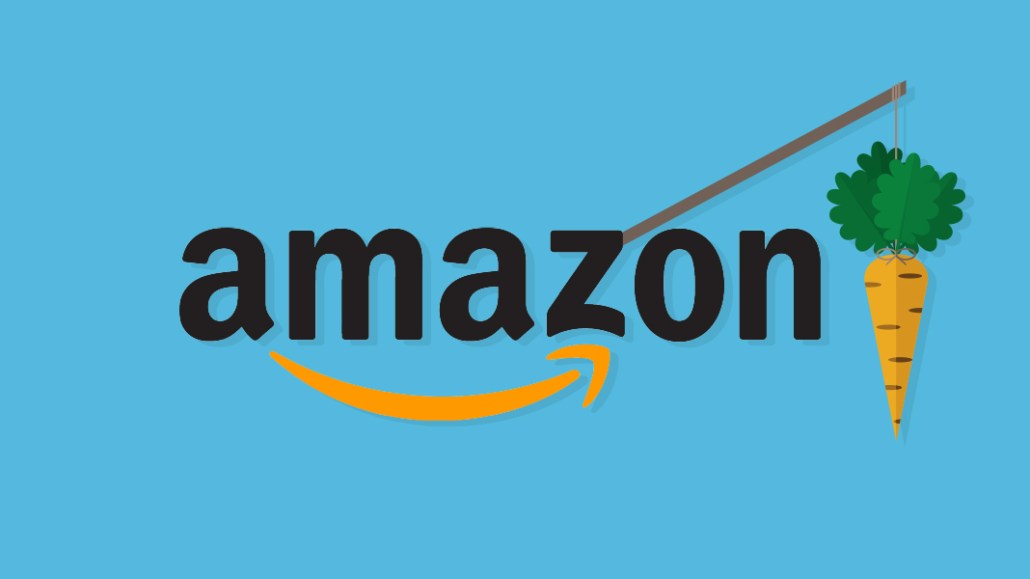 Amazon introduced its self-service Amazon Advertising Platform a year ago, and many marketers and ad buyers think sellers on Amazon can't use AAP to run ads that link back to their own sites, lest they compete with Amazon.
But as one forthcoming campaign shows, Amazon will work with existing sellers to run ads that can link back to their sites rather than product pages on Amazon.com, an Amazon rep confirmed — it just doesn't do it for everyone.
In September, the home furnishings company Lamps Plus will start using AAP to programmatically target ads to its audience and Amazon shoppers across the internet with ads that will link back to Lampsplus.com, not Amazon.com. Angela Hsu, svp of marketing and e-commerce at Lamps Plus, said it's the next best thing to running ads on Amazon that link back to a company's own website, which Amazon used to do many years ago.
The Amazon spokesperson said the AAP policy hasn't changed but that campaigns like Lamps Plus are decided upon on a case-by-case basis.
Ad buyers and marketers who manage retailers and CPG clients on Amazon said they have been left in the dark about the possibility of directing ads back to their own sites, even after pushing to do so.
"We have many clients that would love to do this, but when we have asked [Amazon] for our clients, we have not been offered this exception," said David Hutchinson, national director of paid platform merchandising at media agency iProspect who manages the agency's Amazon accounts, who said he was unaware of what he calls an "unofficial loophole."
It took another call to Amazon: "They vaguely told me there can be the odd exception, but that's not typically done, and there is no process to granting an exception," he said.
Several ad buyers see these exceptions as a sign that Amazon is testing ways to compete with Google and Facebook.
"The available ad dollars of Facebook and Google represent a huge revenue opportunity," said Dave Karlsven, chief marketing officer at agency Buy Box Experts. Ads that drive shoppers back to the retailer's own site aren't a big threat to Amazon, given consumers searching on Amazon already have a purchase intent, said Pooja Watson, vp of strategy at Huge.
Amazon is also starting to let companies run Sponsored Product ads across the internet, beyond Amazon-owned properties, AdAge reported. Lamps Plus is also part of this new program.
"Expanding Amazon's reach past their own domain and into a broader network of goods and services will provide more fuel to accelerate Amazon's growth, and that will help Amazon continue to climb upward toward Google and Facebook," said Kevin Packler, director and vp of Amazon Services at media agency The Tombras Group.
https://digiday.com/?p=298671