#RedskinsPride: social media fail or act of PR genius?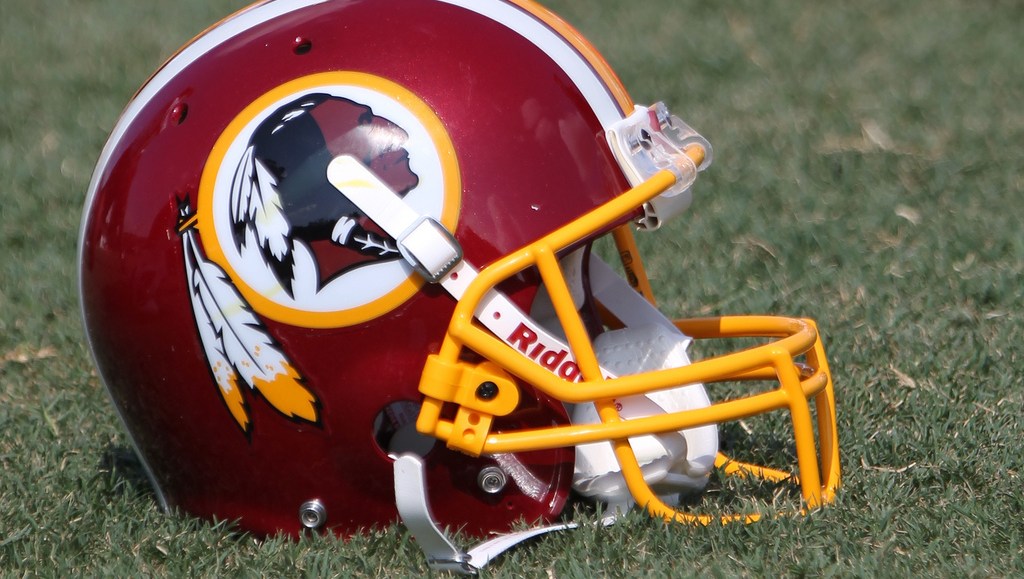 The Washington Redskins organization is trolling Senator Harry Reid on Twitter, encouraging fans to tweet the Democrat from Nevada to show a little "#RedskinsPride." What could possibly go wrong?
Reid, the Senate Majority Leader, is among a group of lawmakers urging the Washington football team to change its name — a moniker that many inside and outside the Native American diaspora find offensive. Last week, half of the U.S. Senate, including Reid, called on NFL Commissioner Roger Goodell to force the Redskins to drop the R word.
Last Friday, Redskins President Bruce Allen sent a letter to Reid calling the team's "respectful" toward Native Americans. Today the Redskins, owned by iconoclastic billionaire Dan Snyder, pushed the ball down the field a few yards:
Tweet @SenatorReid to show your #RedskinsPride and tell him what the team means to you.

— Washington Redskins (@Redskins) May 29, 2014
The response, as anyone who has spent more than a day on Twitter could have guessed, came quickly and relentlessly. It didn't take long for the hashtag to trend. To be sure, plenty of fans tweeted in support of the team and used the hashtag as it was meant to be deployed. Many others, however, intercepted the tweet and ran it towards the opposing endzone. The team is currently dominating the newscycle in the off season — and both sides are calling it a victory.
RT @xodanix3 Tatanka Iyotake was called #redskin devil 4 resisting colonization. No #redskinspride here @SenatorReid pic.twitter.com/4ggOWEZPKG

— Change the Name Now (@ChangeRacism) May 29, 2014
Dakota 38 were called redskins b4 largest mass hanging in us history. No #redskinspride here @SenatorReid pic.twitter.com/Bdfi8eJ1nM

— Dani (@xodanix3) May 29, 2014
I can think of a worse PR move than #RedskinsPride, but it's "Using a racist slur as a team name in the 1st place." https://t.co/4KB6TgfpqL

— James Poniewozik (@poniewozik) May 29, 2014
I don't think you know how twitter works MT @Redskins: Tweet @SenatorReid to show your #RedskinsPride and tell him what the team means to u

— Rob Flaherty (@Rob_Flaherty) May 29, 2014
.@Redskins boy, good thing the systematic slaughter of indigenous people was managed better than this twitter account! #redskinspride

— steve coy (@stevecoy) May 29, 2014
"#RedskinsPride" — white people proverb

— Heben Nigatu (@heavenrants) May 29, 2014
Gawker media sports site Deadspin said they were going to stay out of the mishegas until they heard from the Senate Majority Leader's office. "Even they were surprised it 'was so massively a failure'," Deadspin's Barry Petchesky wrote.
But maybe that was a bit of artful spinning on the part of Reid's office. It certainly wasn't as if Twitter was devoid of support for the Redskins — and, perhaps more to the point, antagonism for the senator specifically.
#RedskinsPride @SenatorReid Senator Reid..how about making an effort to fix the VA.

— Michael Lupacchino (@lupacchinom) May 29, 2014
#RedskinsPride @SenatorReid Mr Reid stay the hell out of football and do your job at other things

— allen crigger (@allencrigger) May 29, 2014
@SenatorReid #RedskinsPride is a part of us & means a lot to the community. Stop trying to change the name, instead focus on crucial issues!

— Robin & Tom Dyer (@RobinTomLvSkins) May 29, 2014
#RedskinsPride @SenatorReid I'm certain the people of Nevada would rather you work on more important things than changing the Skins name…

— Collin (@CollinPMA) May 29, 2014
https://digiday.com/?p=77195