NYU takes admitted engineering students on a virtual tour of Mars
April 19, 2016 • 3 min read
•
•
For the Class of 2020 at New York University's Tandon School of Engineering, not even the sky is the limit.
The school is taking its latest crop of newly admitted students on a virtual tour of Mars. All 2,000 admitted students in the U.S. will receive a VR cardboard device, called Tandon Vision, along with their admission packets, accompanied by instructions for downloading a smartphone app that the school has specifically created to enable the experience.
This is not only NYU's nod to the growing popularity of both virtual and augmented reality, but also lets it use the technology as a powerful tool for engaging with with both admitted and prospective students in the years ahead.
"It's really important for us to engage with both students and their parents when they are trying to make a decision," Elizabeth Ensweiler, Tandon's director of enrollment management, told Digiday. "It lets us not only showcase what's available here and the work of our students, but also demonstrate what the school and its faculty can do for them, as well as the skillsets they are likely to gain by attending NYU."
The virtual tour was developed by Mark Skwarek, a professor in the university's Integrated Digital Media Program who also heads the research the school's Mobile Augmented Reality Lab, and his student Matthew Conto, a senior at Tandon. It is led by a mining robot named "Lunabot," which itself has been designed by NYU students while the images and visuals have been sourced from NASA.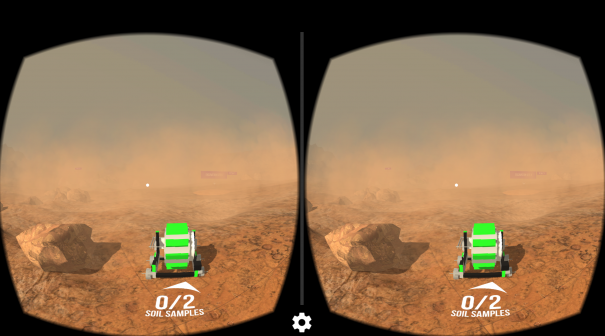 When users wear their devices and download the app, they can pilot their virtual "Lunabot" across Martian terrain and also out into the galaxy. The 360 degree visual experience is accompanied by a soundtrack by Luke DuBois, who co-directs Tandon's IDM Program.
"I've been making small VR vignettes, but this was the first time I did VR on such a scale," said Conto. "The hardest part was trying to make Mars look like Mars, and I relied on pictures from the Curiosity rover and did a lot of color matching."
NYU isn't alone in using VR as a recruitment tool. At SXSW last month, media agency MEC launched its own 360 VR Recruitment Experience, producing a range of 360 degree films that used Google cardboard to provide potential candidates an immersive experience of what it's like to work at its New York office. From getting out of the subway to speaking with executives, candidates got a true feel for what it's like to work for the agency.
"This enabled us to highlight our strengths across the different fields of mechanical, electrical and aeronautical engineering as well as robotics and augmented reality," said NYU's Ensweiler, adding that the school already had 13 percent more deposits for the class of 2020 than the previous class. It is also tracking app downloads, and will monitor how many applications the engineering school gets in the next few years.
NYU will also continue to develop more apps in the future for use with Tandon Vision, and is currently considering virtual tours for prospective students who can't get to New York, for example, as well as apps featuring the work of students in its newly constructed Maker Space.
"The opportunities in augmented reality in the upcoming future are going to be immense," said Skwarek. "It's accessible to everybody, and you're able to have this incredibly immersive experience."
Image via Shutterstock.
https://digiday.com/?p=173344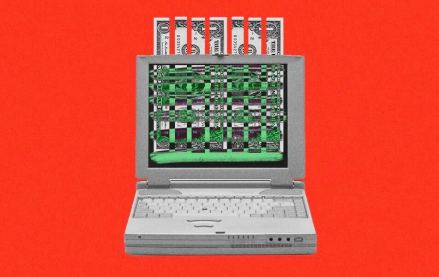 December 5, 2023 • 5 min read
Agency clients still see programmatic as an important part of their marketing budgets. But, overall, the uncertainty around programmatic could be causing them to lose confidence in online display ads as a marketing channel, and, as a result, agency clients are investing less in online display.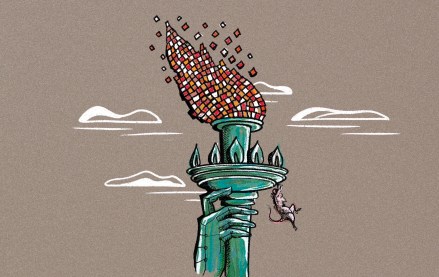 December 5, 2023 • 3 min read
There's a global AI race and different regulations in different countries might be slowing down – or speeding up – innovation. Here is a breakout of how regulations are being shaped on both sides of the Atlantic.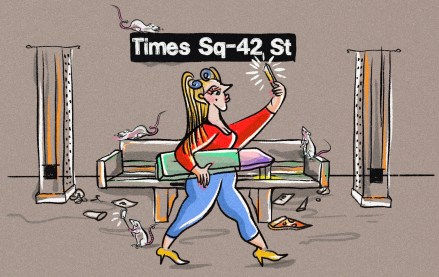 December 5, 2023 • 6 min read
Virality may mean something is simply viral within that niche rather than hitting a level like the Ice Bucket Challenge.