This is "View from the Top," the latest in a Digiday series featuring creative leaders talking about their career paths and leadership perspectives. Read previous interviews here.
Mimi Cook has never been shy about her ambitions. As far back as 2003, she voiced her desire to be part of the exclusive boys club that made up the leadership team at Goodby, Silverstein and Partners. Today, she can say she has cracked that ceiling — albeit at a different agency.
The Y&R San Francisco chief creative officer chatted with Digiday about growing up with strong female role models, how hard it can be to be a leader and the value of small talk.
What was it like growing up?
I was a middle child in a divorced home. Most of my time was spent with my mom. I grew up in Modesto, California, a very "normal" small town, so I already felt a little bit different when I was growing up. My mom was a force of nature. When I was growing up, my impression of a female was that she worked, wore Chanel No. 5, was strong and made stuff happen. That was very strongly imprinted in me.
What did she do?
She worked in industrial real estate, which was a man's world. It was like leasing factories to big companies and things. She was the daughter of a woman who also was very much ahead of her time. My grandmother went to work at a bank and realized that the salary they were offering her was less than a man who worked there. She said, "I'll work for you for two weeks. If I don't do well, you don't owe me anything. If I do, then you pay me the same."
So was your mom your mentor?
My mom was my first and last mentor. I think what's sad is that in advertising, I've mostly seen men in the status positions, the ones that run the accounts and run the agency. It's never as if I related to any of them. I definitely loved being a student of theirs, but I didn't relate. When I was at Chiat San Francisco, there was Dave O'Hare and Jeff Billing and Matt Smith who were generous about giving me pointers.
What kind of pointers?
I was so wide-eyed. In those days, there wasn't a track to get into advertising. The creative department was made up of ex-cab drivers. It was life experiences that led you to be interested in writing itself and understanding people and life. They just went to life school. All I knew about advertising was from "Bewitched." (Editor's note: That particular show also inspired JWT's Matt Eastwood, coincidentally.)
Did you always like being a leader?
Yes. I ran for everything that I could in high school. I joined things. In junior high, I was in the bowling club and chess club and all the other clubs. I always felt like I wanted to be a part of making decisions and holding those roles. I also feel that when women talk to women powerful things happen. We can help other women see what they can do and what they're really capable of.
You've said before that people in the younger generation don't care about gender. But you're still talking a lot about women and the industry. What's the balance?
Sometimes, it's true, it bothers me we're still having the conversation. And then, we get dinged for continuing to have the conversation. There are parts of the conversation that do merit looking at. For example, conversations that happen and the words used to describe women during performance reviews. I want to understand that better. That's why I love millennials. They're much more about the bottom line: That the experience has to be a good one, who cares if it's a male or female or what age you are?
What is the one leadership lesson you learned early in your career that has stuck with you?
My problem is I tend to jump in with three feet and I work really fast. I love efficiency. Not everyone is built that way. I realized that if I took a minute to just slow down before I launched in, I actually connected with people who I'm working with. Because, you see, everyone is coming to a situation with all the things going on in their world and they have their own set of circumstances.
How do you decide what not to pay attention to?
I'm still trying to master that. The most clarifying part is really trying to constantly be aware of what's the biggest priority today. I have yet to really have a real strategy around this. At best, I take 15 minutes to say, "OK, what really needs to happen tomorrow?"
The hardest part of being a boss?
One of my friends really influenced me. She said one time, the role of management isn't to manage. It is to help people do the best they can. And it's so different being a creative, then becoming a manager of creative people. It's the shift from fear and being in panic mode about doing work, to giving them what they need and having a relationship based on that.
https://digiday.com/?p=90368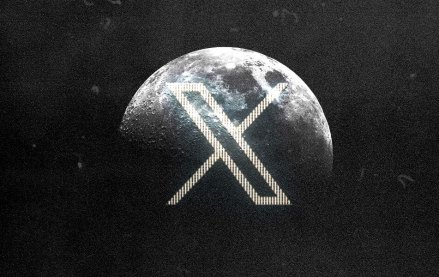 November 30, 2023 • 4 min read
In the packed DealBook conference in New York yesterday, owner Elon Musk bluntly told them to shove it.
November 30, 2023 • 2 min read
WorkTok, or CareerTok, is in full force. Combined, those hashtags on TikTok have over four billion views and it is benefiting Gen Z.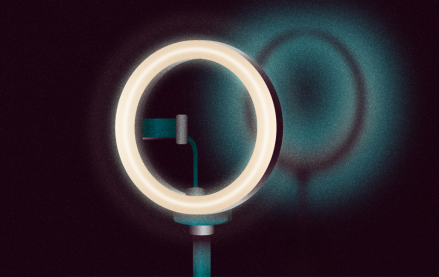 November 30, 2023 • 5 min read
In this week's Digiday+ Research Briefing, we examine how brands have been upping their TikTok investments this holiday season, how Lyft and the MSG Sphere are positioning themselves as ad opportunities beyond OOH, and how publishers are committing to building their events businesses in 2024, as seen in recent data from Digiday+ Research.