Mastercard is testing instant payments at WeWork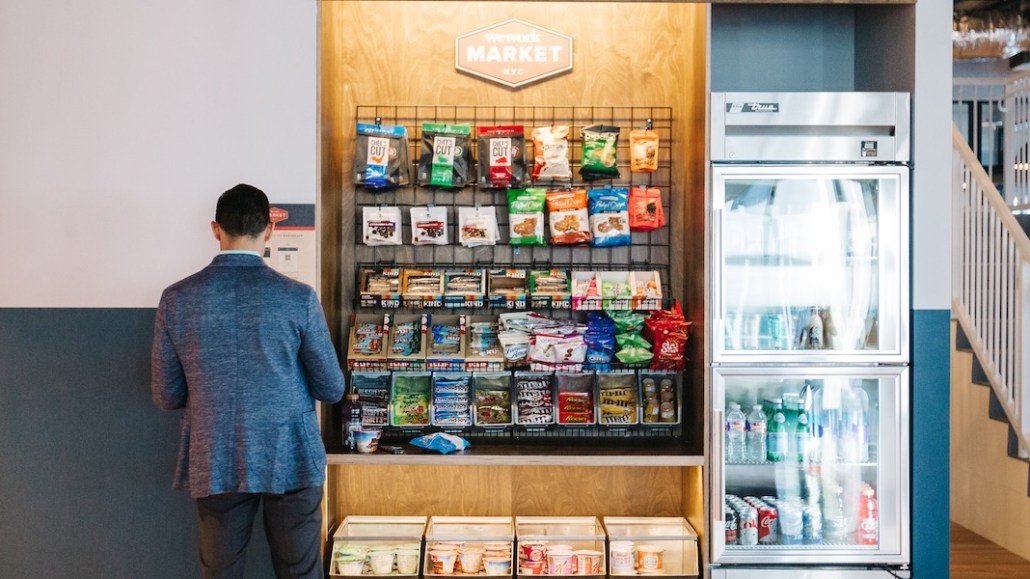 In a "gig economy" where a growing number of people work for themselves and require on-demand workspaces from time to time, paying a monthly fee for a fixed office seems a little outdated.
But technology that lets someone walk in, grab a coffee, use a workspace and get a receipt sent to their phone once they walk out could change that. Since September, Mastercard has been testing tech at WeWork's 600 California St. location in San Francisco to do just that, with future applications including brick-and-mortar retail without checkout counters, and the concept of "smart cities" where metered payments for utilities would automatically happen through internet-connected devices.
"In conjunction with WeWork, we have the capability called metered payments, which allows WeWork members to be charged for the amount of time they're sitting at their desk or in a conference room," said Stephan Wyper, senior vp of digital partnerships and commercialization at Mastercard. "It's a first deployment — and then we're looking to deploy it more broadly and look for other opportunities."