To keep up with an evolving customer, Kohl's is going through an overhaul driven by digital demands.
Ratnakar Lavu, Kohl's chief technology officer, is leading the affordable department store's internal charge to grow into a digital company, citing a focus on cross-channel integrations, personalized experiences for customers online and in store, and an improved brick-and-mortar experience.
Kohl's is hoping a customer-minded digital push will set it up to reach its agenda of hitting $21 billion in revenue by the end of 2017, a goal set last October. During its fourth-quarter earnings announcement on Feb. 25, Kohl's posted a 1 percent uptick in sales year-over-year.
Lavu points to Kohl's Digital Center in Silicon Valley, opened in 2013, and its Innovation Center at the Kohl's headquarters in Wisconsin, opened in 2015, as the two main drivers of the store's advancements. After three years of building up its digital teams, Lavu is looking at 2016 and 2017 to be turning points for the company.
A cross-platform loyalty program
In early 2015, Kohl's launched Yes2You, its loyalty rewards program, which reported 33 million members as of November. The program collects and keeps track of rewards points earned as customers shop, as well as outside offers and coupons.
Lavu said that the company has tried to remove friction for customers clipping coupons and collecting points by incorporating the program, as well as its Kohl's charge card, into Apple Pay. Once a customer sets up a Yes2You account to link store rewards, coupons and offers in the mobile wallet, they can be applied automatically to the mobile Web, app, online and in store.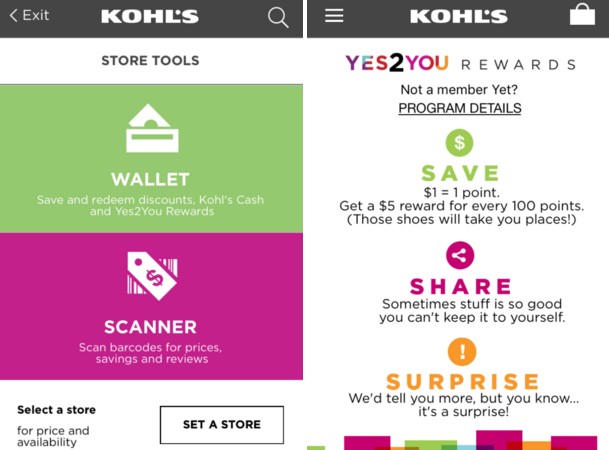 "That's the beauty of how we've done it — the loyalty program is automatically activated across all channels," said Lavu. "That's a result of focusing on making it a frictionless experience."
As mentioned during the fourth-quarter earnings announcement, 11 million people use the Kohl's mobile app — or, one-third of Yes2You members. Loyalty programs have become even more relevant in the smartphone age, as retailers look to new ways to drive engagement to their mobile apps beyond transactions, and customers look to their phones to do just about everything, a trend laid out by the FBIC Global report on retail trends for 2016.
"More retailers will embrace and facilitate personalized experiences for customers — brands and retailers can achieve this by investing in improved loyalty and membership programs," wrote FBIC's executive director Deborah Weinswig.
Personalization
With its new loyalty program, Lavu said that the Kohl's shopping experience is personalized for each customer on a utilitarian level: price. When customers pull up a product on mobile or online, or scan an item in store with the mobile app's function, the final price they see will be unique to them, as any offers, coupons or points sitting in the mobile wallet will be automatically applied.
"As people think about what to buy and where to buy it, they want to be connected to the brand in a personal way," said Lavu. "Personalization is something people are expecting, and if we don't get really good at it, we'll just be part of the noise."
Other personalized features are improved "recommended for you" items in daily newsletters and on product pages, as well as a mobile app tool that brings up a product feed reflecting only the items in stock in the store the customer frequently visits.
"This is where retailers can go at the next level. The purpose isn't just to sell but to build a deeper relationship," said Localytics CMO Josh Todd. "It's figuring out how your content, products and offers play together in a person's real life."
Updated in-store experience
Kohl's announced in February that while it would be closing 18 underperforming stores in 2016, it also plans to open seven new smaller-format stores that will be cleaner, easier to navigate experiences.
Lavu said that in these new stores as well as some existing stores, Kohl's is testing digital aisles that come equipped with tablets. Shoppers can browse a section of the store — like, for example, baby — and they can see what's available online in addition to what's on the shelves, including out-of-stock and not-sold-in-stores items.
"There's a role for digital experiences to come to life in the store," Lavu said, adding that if the initial test is successful, the in-aisle tablets will come to all 1,100 Kohl's stores.
Kohl's will also use its physical network of stores for better shipping fulfillment, as it has rolled out buying online, pickup in store and shipping from store, and is testing same-day shipping in some markets.
"We see this as a big opportunity for us not just in terms of fulfilling orders but to optimize our store network," said Lavu. "Then, in store, we can improve the personal experience for customers."
https://digiday.com/?p=165317
October 3, 2023 • 2 min read
•
•
In episode four of the "Is This The Metaverse?" narrative podcast, Glossy international fashion reporter Zofia Zwiegliska spotlights the brand opportunity when it comes to fashion in the metaverse.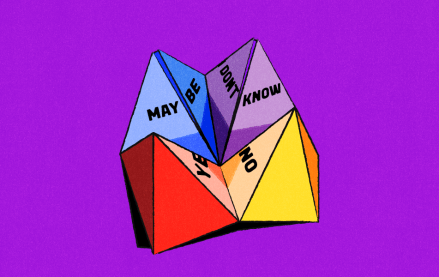 October 3, 2023 • 5 min read
•
•
Overall there's more due diligence from marketers when it comes to influencer marketing efforts now, according to marketers and agency execs, who say that there's been more rigor over the last year, and especially over the last six months.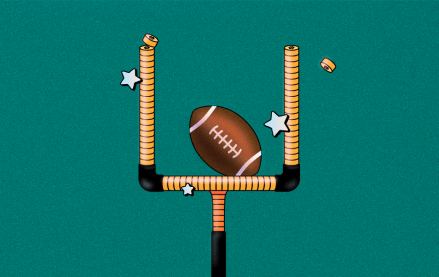 October 3, 2023 • 3 min read
•
•
The collaboration between the Los Angeles Rams and Snapchat goes back to 2020 as the Rams made became the first NFL team to conceive a Snapchat AR experience, affording fans the opportunity to virtually wear the team's recently unveiled uniform.