'I just want to make a name for myself': The hopes and fears of ad school students
February 8, 2016 • 4 min read
• By
Digiday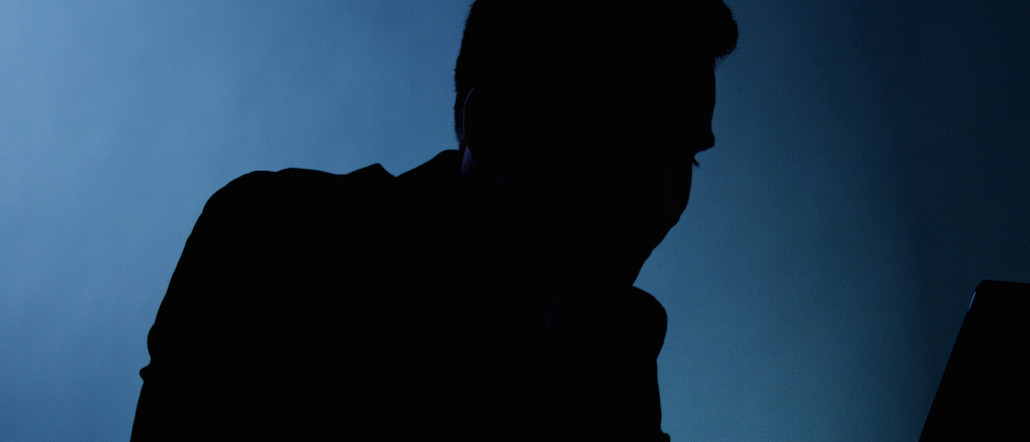 Every year, a couple hundred young people start the graduate program in advertising at VCU Brandcenter, the prestigious and highly-ranked portfolio school in Richmond, Virginia. But even as they're being trained in brand management, writing, art directing, and experience design, they're getting ready to enter an industry where salaries are low, talent is fleeing and where the very nature of the agency model is in question.
With all of that in mind, Digiday spoke to students, each from a different "track" at VCU, about why they want to enter the industry and what worries them the most. Edited highlights below.
They want to be in advertising because it seems "authentic."
Lizzie Hopkinson, a copywriting major, came to VCU after working in a customer service job for a few years. While it was a great job, she said the idea of working in a formalized business environment turned her off. "I feel like I'm an authentic person, and the interactions I was having with people weren't exactly authentic," she said. "I wanted to have a real conversation. A lot of people our age want culture where we do life-changing work, but not in power suits."
For Troy Gary, who is studying creative brand management, said that he and people of his generation are looking to work in an industry where they can be "their genuine selves."
They'll take less money if it means a better culture.
Gary said that, for him, it's "all about culture." He wants a boss with an open door policy, who walks around the halls of the agency he works at. During internship rounds, he visited some agencies in New York that he said "were a long way from that." A good salary would be nice, but if they don't value what he has to say, then it's not worth it. "If Netflix, for example, paid me $70,000 a year but IBM paid me $125,000, I'd pick Netflix," said Gary. "Of course, agencies are underpaying, but I'd take a 40 percent cut if it meant a place with real culture."
But that doesn't mean they'll work for free.
While most students say agencies have some pros like the opportunity to work on a variety of projects and work in a somewhat "fun" environment, the issue comes when people get a little more experience, said Rian Chandler-Dovis, a student in the creative brand management track at VCU. "The need for balance and dependability comes into play," she said. "And that can turn talent off in an agency setting where career growth is dependent on maintaining large accounts and travel and long days are the norm. Chandler-Dovis said she doesn't want to work in an agency especially considering how many clients now are building in-house shops: "I'm attracted to financial stability," she said. "I am not sure the challenges of agency life are quite in line with the rewards."
Culture means relationships inside and outside the office.
Hopkinson said that she wants to do work with people but also spend time with that outside the office. "I'm looking for a place I feel comfortable," she said. "I want a place where I go on a hike on the weekend and get drinks together after a pitch."
Dan Cotting, studying experience design at the Brandcenter, said that the way he thinks of creative jobs is very different from how people in his parents' generation do. "I was raised to think that 'creative' was a 'wrong job track' because you couldn't pay the bills being creative," he said. "Finding out about the ad industry, a place I could be creative and make money, was like a movie where the clouds parted and the sun shone. I'm hoping this industry is challenging and engaging the way it seems."
They're worried about Gen X bosses that don't get them.
Because students at the Brandcenter are mostly learning digital media and collaboration, Gary said that his big worry is if the industry he ends up in isn't willing to work that way. "The scariest thing to me is that can I do work that stands out if people are scared to," he said. "Are CEOs and CMOs willing to listen to the younger people in their office? I just want to make a name for myself."
Cotting said that, as an experience designer, he thinks the pace at which agencies needs to change is far faster than how much agencies are changing. "Agencies aren't there yet; they're still in a world of 30-second ads and banner ads," he said. "People still work in siloes, where art directors only do layouts and copywriters only write."
One worry is that they've been coddled: the Brandcenter may, like most schools, be more progressive than the actual business. "The fear is I won't be able to out and be able to communicate an idea effectively," said Katherine Gannon, a strategy student.
https://digiday.com/?p=160211