The 60th Cannes Lions is just around the corner, and most ad creatives are getting themselves ready for a week of awards, yacht parties, schmoozing and gallons of rose. But beyond all the buzz and partying, the question is whether or not there is real value in going to Cannes.
Digiday asked agency execs to share their views on Cannes and what it has become and whether or not it is a worthwhile experience.
Lars Bastholm, Ex-CCO at Cheil, Ogilvy, AKQA
For senior ad execs, you'd be surprised how much work it is to be in Cannes. There are global creative meetings, seminars to speak at, clients to entertain, interviews to do and, of course, the recruiting of the next generation of stars. Sure, there are too many award categories, leading to odd scenarios where the same work wins a Grand Prix in four different categories. And, sure, Cannes may still be a bit more traditionally focused than, say, SXSW, but I still find that I always leave Cannes with a head full of new ideas. Honestly, the networking in Cannes is unparalleled. Sure, it's easy to point fingers at everyone sitting at the Carlton Terrace drinking wildly overpriced rose, but I've had great conversations there over the years. Some of the things the festival gets blamed for is more due to the location than anything else. Would people go if it were in Des Moines? Who knows, but don't blame the festival for the location. If you actually take the time to wander around the Festival Palais, you'll be exposed to a lot of work from around the world that you'd be unlikely to see otherwise, much of it great. The seminars have gotten better and better over the last five years or so, too. It used to be only confused first-timers and people who needed to sleep off their hangovers who'd be watching the speakers. Now you're lucky if you can even score a seat for the most popular seminars. Al Gore and Bob Geldof have been two of my favorite speakers in recent years.
Cindy Gallop, founder and CEO, IfWeRantheWorld
It is a wonderful celebration of creativity — but what I deplore about Cannes is the luxury and indulgence and extravagance around it. Even the situation where agencies are cutting back expenses, Cannes is extremely expensive. What Cannes is today is a very odd clash of an old-school ad industry culture that we should be trying to make disappear and also the cutting edge of the industry — it's an odd dichotomy, which for me makes it a very uneasy situation. It's important to celebrate what our industry is really good at. Cannes is about connecting around creativity. I think the trappings of it are unfortunate. When you are on yachts and sipping rose, that can deflect from the very real, serious conversations our industry needs to have about where it goes in the future.
Benjamin Palmer, CEO, The Barbarian Group
I don't think Cannes has jumped the shark; it's just growing like any corporation, finding a bigger audience. In this case, it means attracting brands in addition to agencies, larger sponsorships, etc. For me, having clients there in greater numbers makes Cannes even more useful to attend as an agency leader. It's definitely diverted a lot of the focus from just the craft, though. That is actually why we moved the Art Directors Club show to Miami this past April, to provide a new opportunity to see the work and connect with your peers and have that sequestered experience that brings people together.
Pierre Lipton, CCO, M&C Saatchi NY
I, like most people in this business (I hope), believe that creativity and innovation have the ability to completely transform a client's business. Cannes is one of the preeminent celebrations of this belief. There is tremendous value in showing all of us, agencies and clients alike, the best work in the world. Sure, there's the late nights and the Gutter Bar and all that, but it's not really about that. The real value of Cannes is and always will be in seeing and recognizing this work.
Barry Wacksman, chief growth officer, R/GA
I think Cannes gets more important every year. If you think about it in three dimensions, Cannes delivers on all of them. First, it's definitely the place to go to get inspired and see the best work from around the world. With more categories, I think it does a pretty good job of covering the entire spectrum of marketing, beyond just traditional media. Second is the seminars. When I first started going to Cannes, they almost universally sucked. Now, there is a decent chance you'll hear something worthwhile. I'd give it a B grade for this. But it's the networking where Cannes really shines, as it has become the gathering place for the entire leadership of the industry, including clients. For that reason alone, Cannes has become a must-attend event, particularly for the business side of things. This trend is growing each year. I believe that SXSW jumped the shark this year. It was completely oversold. They cut the number of seminars, and the quality of the content was mixed at best. I don't think you can say that about Cannes, yet. Possibly never.
Image via Shutterstock
https://digiday.com/?p=40427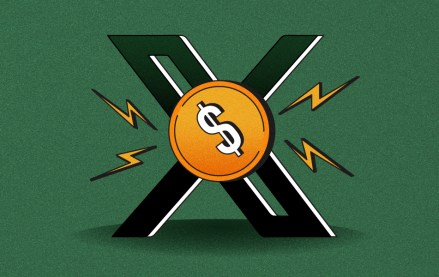 December 4, 2023 • 4 min read
Less competition for ad inventory means lower prices, but at the cost of associating with a platform facing ethical challenges.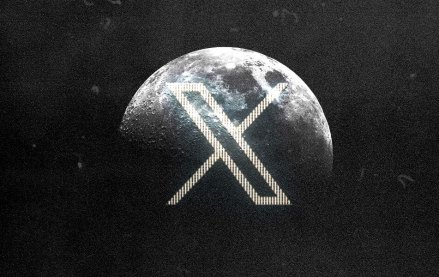 November 30, 2023 • 4 min read
In the packed DealBook conference in New York yesterday, owner Elon Musk bluntly told them to shove it.
November 30, 2023 • 2 min read
WorkTok, or CareerTok, is in full force. Combined, those hashtags on TikTok have over four billion views and it is benefiting Gen Z.