The world's biggest seller of TVs is looking elsewhere for its next big thing.
At a Consumer Electronics Show presentation this week, Samsung Electronics CEO Boo-Keun Yoon spent his time on stage focusing not on phones or televisions but a growing range of products in the smart-home space.
"It's 2015, and we're going back to the future," said Yoon, who went on to stress that this year, the electronics giant's focus is going to be squarely on the "Internet of Things" and wearables space, a market forecasted to be worth $7.1 trillion by 2020.
It's a big — and difficult — rebrand for the company, which, especially in the U.S., has heavily touted its range of smartphones. Samsung has in the last couple years become the biggest advertiser in the smartphone world, spending $363 million on phone ads in the U.S. in 2013, according to Kantar. It has won accolades for its "Next Big Thing" commercials that poked fun at Apple fanboys willing to wait in lines for what they dub as inferior products.
As with most rebrands, Samsung's pivot was borne out of necessity. Data from IDC shows that while Samsung is still the clear leader in the worldwide smartphone market, it is the only top-five phone company that has posted a negative year-on-year change. On the other hand, Apple, after launching the iPhone 6 and iPhone 6 Plus, posted its largest Q3 volume of sales ever last year. And more important, older Apple models like the 5S and 5C still show strong demand.
"There isn't a good-enough reason any more to buy a Samsung phone," said one agency exec who used to work with the brand. Samsung did not respond to a request for comment.
Samsung's phone market is under pressure not just from Cupertino but also China, where manufacturer Xiaomi is now No. 3 in the top-five smartphone brands, while Lenovo and LG are both showing steady gains. Operating profit at Samsung's phone unit was down 74 percent in Q3 last year.
John Zhang, professor of marketing at The Wharton School, said that the shifting focus makes sense for Samsung and is in keeping with the company's history.
"Samsung has rebranded itself repeatedly in the past, if you look at what it did when it came to the U.S.," he said. "It was a low-end electronic brand without a name, and now it's a cutting-edge brand. It's almost a miracle." In a research note from Jefferies after an investor meeting with Samsung at CES, analysts said that Samsung is well on its way to advancing its Internet of Things vision, thanks to Tizen, its new operating system that connects appliances to Samsung watches and tablets.
 Zhang likens the move to how IBM went from a laptop company to a service firm. On the flipside, however, not all pivots work: Nokia famously tried to rebrand itself from a phone company to a software platform — and failed, said Zhang.
The agency exec who used to work with Samsung said that the company knows it needs to diversify beyond phones. But because the Internet of Things concept is not one the average consumer has latched onto yet, the company needs to begin the advertising and get the message out now, so in a couple of years, when the consumers are there, Samsung already has its pieces lined up. The question is knowing when the consumers will be there, said the exec. "There hasn't been a public cry-out for Internet of Things."
One potential conflict with the rebrand may be the cultural tug of war between Korea and the U.S. For a long time, Samsung's U.S. arm was given a lot of freedom to do whatever it wanted in terms of advertising precisely because the phones were doing so well. "The U.S. got a lot of leeway," said the agency exec. "But it's kind of interesting to see if this will continue now that phones aren't doing so well. Korean companies are resolutely Korean."
Samsung Electronics shares in Korea opened 1.35 percent lower Tuesday and closed down 2.9 percent.
Story image via Ivan Garcia / Shutterstock.com
https://digiday.com/?p=100678
September 28, 2023 • 4 min read
Some content creators are using generative AI tools to spark new levels of creativity and innovation and are sharing their experiences online in how they're using these tools to streamline their workflows and boost productivity.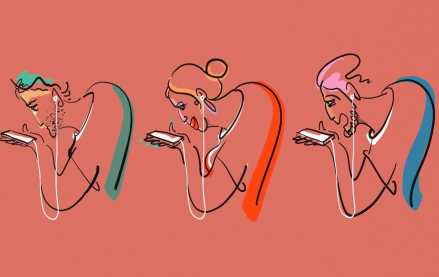 September 28, 2023 • 6 min read
In this edition of the weekly Digiday+ Research Briefing, we share focal points from Digiday's recently released reports on marketers' evolving social media tactics, including how they're using Facebook less and diving into YouTube Shorts more.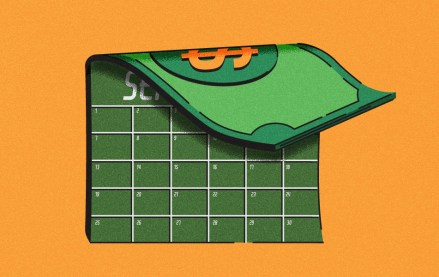 September 28, 2023 • 4 min read
In 2023, some brands' executive boardrooms are still insulated from the chill of crypto winter, for better or worse. But the rising pressure of crypto skepticism has made it more urgent than ever for companies to figure out how to use blockchain technology to support their core offerings and customer base rather than simply dropping branded NFTs and hoping for the best.