With 'Humankinda,' JetBlue makes its first foray into long-form content
October 21, 2015 • 3 min read
•
•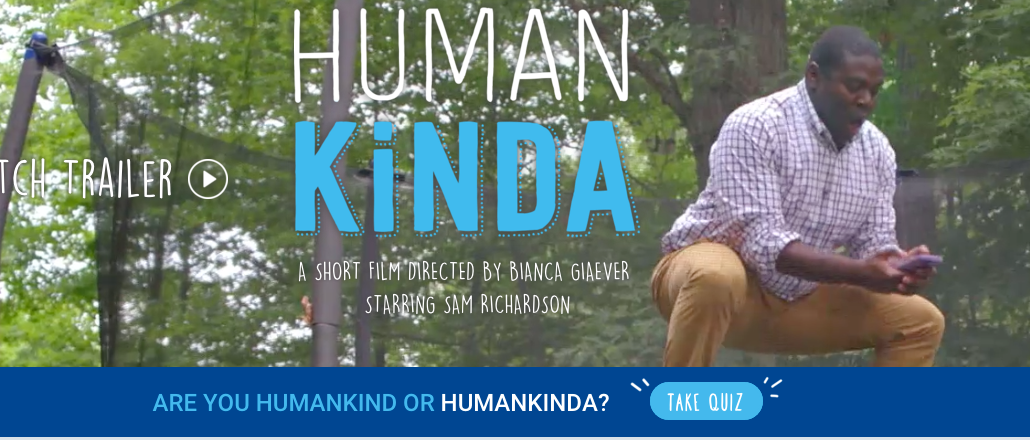 If you're the kind of person who is constantly plugged in even while on vacation, you're suffering from what JetBlue calls "humankinda."
"Humankinda," according to JetBlue, is when you're so busy that you feel like you're losing a part of your humanity. In fact, the airline believes that the problem is so endemic that it has produced a 16-video highlighting it.
The video, also titled "Humankinda," highlights the symptoms and effects of busyness in a humorous, light-hearted manner — hoping to inspire people to take a step back and reflect on the busy state of their lives. The video, which premiers Wednesday, was directed by Bianca Giaever, stars comedian Sam Richardson and features Ryan Butler and Jennifer Kitchin, two individuals who share their own struggles with busyness.
"JetBlue's mission has always been to inspire humanity, and we believe that busyness is one of the biggest threats to it today," said Phillip Ma, manager of brand advertising and content for JetBlue. "But we didn't just want to talk about it; we wanted to bring it up in an engaging way, inspire conversation around it and even encourage people to take steps to address it."
JetBlue also wanted to go beyond convention and thought the issue warranted a non-traditional approach, which is why it made its first foray into longer content with this video.
"A regular campaign with short-form content would not have been able to spark conversation on the scale we wanted," Ma told Digiday. "This way, we're taking real customer stories and experiences and making them center stage. It was a natural fit for us but may not be the right strategy for all kinds of brands."
In the run-up to the premiere, JetBlue has been circulating funny yet thought-provoking GIFs, memes and videos across Facebook, Twitter, Instagram, Pinterest and even Tumblr. Its Tumblr page has a ticker that is pulling in tweets containing the hashtag #toobusy.
According to the brand, "Humankinda" was a natural progression in its overall content strategy. While a lot of other airlines have relied on snappy and creative in-flight videos over the past few years, JetBlue has been focused on more topical, feel-good initiatives and marketing.
For example, for Thanksgiving last year, the airline partnered with Zappos to convert Nov. 26 — arguably the worst travel day of the year — into the "Happiest Travel Day," by greeting travelers with goodies, coupons and merchandise at both the arrival and departure terminals of the John F. Kennedy Airport in New York. It also sent some Dominican families back home last Christmas for free, under a program called "Un Sabor de Casa" or "A taste of home." It also has an ongoing program called "Flying it Forward," where it provides fliers with a free ticket to a place of their choosing, asking them to pass on the same chance to someone else.
"We've always been a company that looks to try innovative ideas that engage our audiences," said Morgan Johnston, manager of corporate communications and social media strategist at JetBlue. "Our team prides themselves in challenging expectations and looking at new takes on traditional campaigns."
JetBlue hopes "Humankinda" will encourage people to take a little more time to enjoy life.
"Ultimately, it's about the conversations we ignite," said Ma. "But if we can see a rise in getaways, it'll obviously be exciting."
Homepage image via JetBlue.
https://digiday.com/?p=141599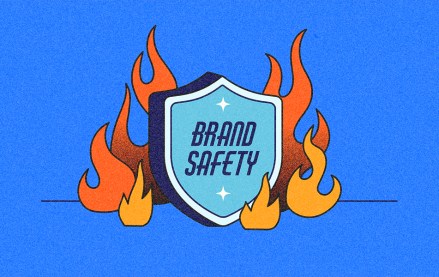 November 28, 2023 • 6 min read
"Major brands' search ads can appear on piracy, pornographic and sanctioned websites," research claims.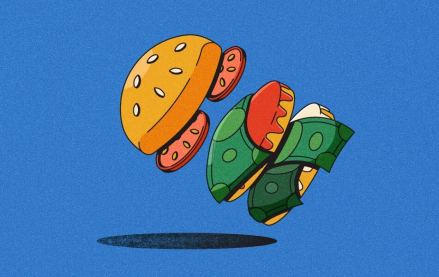 November 28, 2023 • 6 min read
As more influencers look to get into food content creation, brand opportunities are following.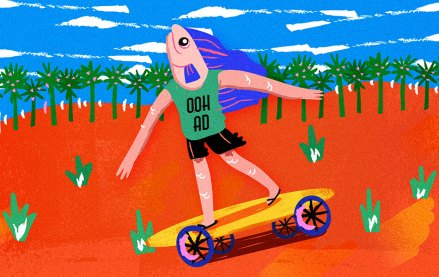 November 28, 2023 • 7 min read
As major marketers like Maybelline experiment with faux OOH, more marketers are open to the idea.