Fashion brands ramp up digital ad spending, without cutting back in print
November 20, 2015 • 3 min read
•
•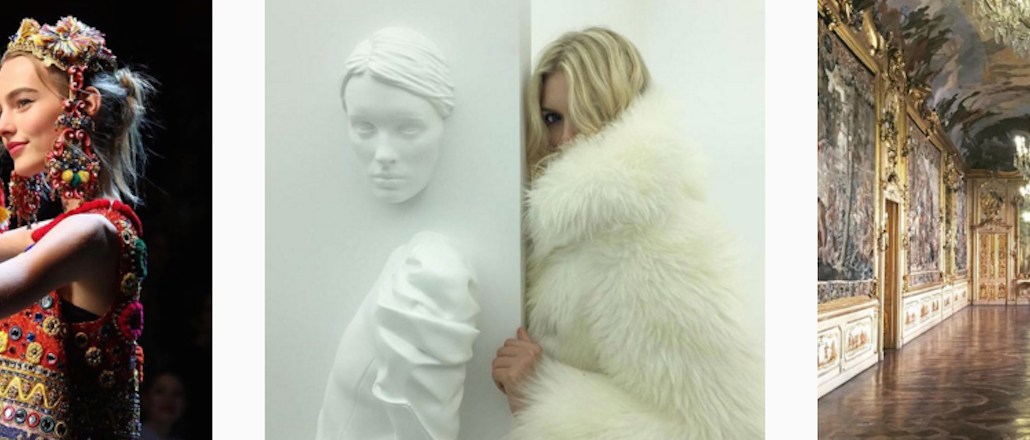 For high-end fashion brands, print is still where it's at.
Until recently, luxury fashion brands have been notoriously reticent to dabble in digital commerce and online advertising. The fear was that advertising online cheapens the perception of the brand. Things are changing, albeit slowly: fashion brands are now spending more on advertising overall, by ramping up digital without sacrificing print spending, according to a study by ad-sales intelligence firm MediaRadar.
The study found that 53 percent more brands ran online ads in September 2015 than in the same time period last year. Fashion's print advertising did shrink slightly, by 2 percent, across 20 print fashion publications. But the top nine publications actually saw a 15 percent increase in fashion brands' ad spend. MediaRadar CEO Todd Krizelman also pointed out that 55 percent of the drop was due to two low-performing titles in particular.
"Print platforms don't seem to be dying out quite as dramatically as so many suggested," said Sophie Doran, managing director of Digital Luxury Group's editorial site Luxury Society. "Instead, luxury brands are changing the spread of budget between different platforms, and in some cases creating more budget to spend on new ones."
Doran said that luxury fashion's issues with digital advertising are akin to the concern regarding digital commerce. It's open to anyone, and can therefore water down a brand's prestige.
"The constant criticism with the Internet is that it is difficult to know who is actually on the receiving end of your message, a critical issue for luxury brands," said Sophie Doran, managing director of Digital Luxury Group's content site Luxury Society. "[The challenge is] understanding which platform and technology preserves the image that luxury brands spend so much time and budget cultivating."
Krizelman said that fashion brands are still embracing print, where they can create full-page spreads and command that attention of the entire page. The shift to digital has been slow.
"A high-end brand like Chanel loves print, because it gives them a large palette to market," said Krizelman.
Italian fashion house Valentino, for example, made a small step into digital advertising first in 2014, when it promoted its Valentino Garavani footwear collection on Women's Wear Daily's website. In 2015, Valentino made a grander digital push, advertising full-page takeovers and videos on Who What Wear, The Cut, Elle.com, Vogue.com and British Vogue's mobile site. The third-party luxury retailer L'Inde le Palais also ran digital ads for Valentino's Camubutterfly collection.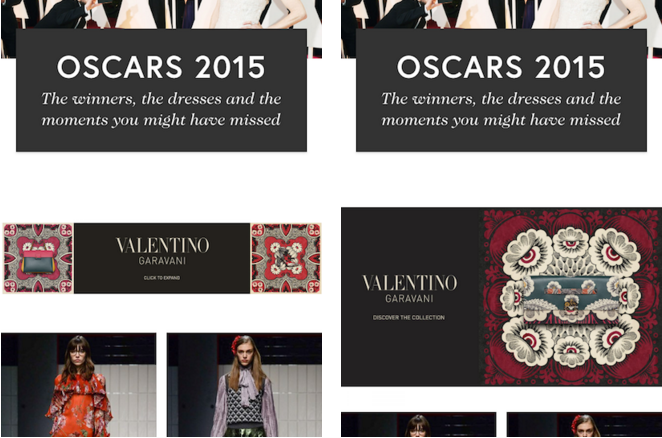 Over the same period of time, Valentino also placed 174 print ads, compared to 169 in 2014.
"Fashion ads have a better insulation from the print decline than most other industries," said Krizelman. "In Vogue's 700-page September issue, the customer perceives ads as a value rather than a distraction."
Online, Krizelman credits publishers with offering more real estate on their websites — full page takeovers, large video players — for brands to use. However, he noted that high-end brands have yet to embrace programmatic, while lower-tier brands like H&M, Gap and Macy's I.N.C. brands are testing programmatic campaigns.
"They want their ad campaigns to stand out, so they run more creative, custom ads," said Krizelman.
Premium denim brand Diesel has found success in a programmatic campaign that advertised on less conventional mobile platforms like Shazam and Tinder. Diesel's creative director said the brand saw value in combining technology and innovation with the brand's message.
"It's the only way to get attention and be different," he said.
Diesel demonstrated that it is possible to find the right audience through programmatic — the brand targeted young music and fashion fans for its Decoded programmatic campaign — and Krizelman said that in 2016, he expects brands who have sat on the sidelines will warm up to the strategy.
Image via Instagram/Vogue
https://digiday.com/?p=147660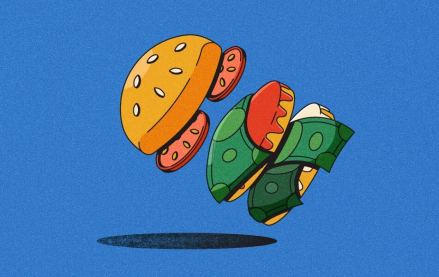 November 28, 2023 • 6 min read
As more influencers look to get into food content creation, brand opportunities are following.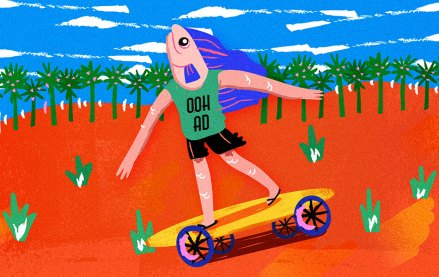 November 28, 2023 • 7 min read
As major marketers like Maybelline experiment with faux OOH, more marketers are open to the idea.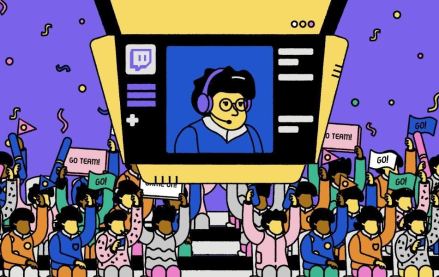 November 28, 2023 • 4 min read
The love affair between Alienware and Team Liquid does not mean that every esports organization is suddenly going to be all-in on wooing the endemic brands they once spurned in 2024. These days, esports organizations' varying level of interest in endemics is a matter of their broader brand identities — which are rapidly diverging.