Loni Edwards had just settled into her seat with Chloe and her venti iced passion tea at a New York City Starbucks last September, when a woman excitedly rushed over to snap photos of her companion, a mini Frenchie, who happens to be a budding social media star with over 123,000 Instagram followers.
"That was the point at which I realized she was famous," Edwards said.
Chloe is merely one of the many rising stars in the world of online pet influencers that brands are enlisting in ad campaigns, managed by Edwards, her self-proclaimed "momager." In just two and a half years, she has starred in a Budweiser Super Bowl promotion, attended events at fancy hotels and resorts, been a photographer's muse and collaborated with brands like Vogue, Martha Stewart, Barneys, Bow & Drape and PetSmart.
"People have this innate perception that pets generate these warm, happy, fuzzy feelings," said Edwards. "Brands are starting to reach out because they make people genuinely happy, and they want their ads to make people happy."
Chloe is not alone, not even close. Several other of her four-legged friends, including Toast the King Charles, Nala the cat, Loki the Wolf Dog and Sir Charles Barkley, spend their days strutting around with their entourages, hopping from one photo shoot and branded endorsement deal to another, earning anywhere between $2000 to $3500 per deal.
What's underpinning this is the rise of the visual Web. With the power of photos on platforms like Facebook and Instagram, pets have emerged as recognizable stars. The top five pet profiles on Instagram, including Nala's, have well over a million followers each. Grumpy Cat turned out not so much as an anomaly but a harbinger of the age of the pet influencer capable of racking up likes by the thousands simply by putting on a scarf. That has, perhaps inevitably, piqued the interest of big brands.
"You're essentially merging the two biggest trends — social and pet memes — and tying that with branding," said Speakr founder and CEO Marco Hansell. "It's the perfect formula."
"These pets are amassing huge followings on their own," added Jill Sherman, svp of social strategy at DigitasLBi. "Brands aren't making pets famous — it's the other way around. And with the pressure to create a constant stream of new and interesting content, brands are searching for influence and reach in all forms."
JetBlue roped in several pet influencers, including Marnie the Dog, to set up a "Wooftop" garden in August 2015, an outdoor recreation area for travelers and their pets post security at Terminal 5 of New York's John F. Kennedy airport.
Pups can live it UP at the dog park on the #T5Rooftop at JFK! #NationalDogDay #Wooftop #RuffLife #DeptOfBarksAndRec pic.twitter.com/x6kbKenIor

— JetBlue Airways (@JetBlue) August 26, 2015
For its 2015 Christmas campaign, United Airlines hired Sir Charles Barkley, another Frenchie, for a holiday campaign. Most recently, Loki the Wolf Dog was the star of a new virtual reality campaign by Mercedes Benz for its 2017 GLS SUV.
"We are constantly trying to work with different influencers and ways to help tell our brand story," said Mark Aikman, general manager of marketing services for Mercedes-Benz USA. "But Loki and his story aligned particularly well with our SUV portfolio — our research has shown that a large number of SUV owners have pets."
The American Pet Products Association projected that spending on pets would surpass the $60 billion mark in 2015. It's not a surprise, considering pets have become more like family in recent years. Today, pets have their own spas, do yoga, nibble on organic food and even quaff doggie beer.
The popularity of pet influencers has spawned an entire cottage industry of platforms trying to cash in on the seemingly unlimited opportunities of brand extensions. Take BlogPaws, an online pet blogging community inspired by mommy bloggers — but for pets. Even Edwards, for her part, recently launched a new venture called "The Dog Agency," where she hopes to play the perfect matchmaker between pets like Chloe and brands. Bark & Co. also launched its own platform, called BarkPack. There is also a website dedicated to tracking the most popular pet influencers, called Fur Card.
"In early 2015, Bark & Co. was having about three conversations a month with brands about BarkPack and our affiliate network," said Suzanne McDonnell, Chief Revenue Officer of Bark & Co. of its influencer arm BarkPack. "By year end, we started having three conversations a week. Today, it is part of almost every conversation we have with advertisers and brand partners."
These platforms provide brands access to their wide and dedicated networks of pet owners and their pets, which brands can tap into as they seek to generate awareness and engagement around campaigns in a fun, creative and relevant way. BarkPack itself has worked with a range of advertisers like P&G's Swiffer, American Express, United, 1 Hotels and Anheuser-Busch on a range of partnerships. 
Even more traditional influencer networks are seeing brand requests to work with pet influencers amplify. Speakr, for instance, saw a 200 percent growth from 2014 to 2015 in pet requests, said Hansell. "And so far in 2016, we've already had as many pet requests as we did in 2015 altogether," he said.
With so many pets netting a million or more followers these days, brands can also easily achieve scale, said Sherman. Most pets are also still cheaper than people — although according to Hansell, the more popular ones are well on their way to becoming as valuable as traditional influencers, commanding tens of thousands of dollars for a post.
"There is also a sense of safety in terms of working with a lovable pet rather than humans who talk — and could end up not being good fits or stirring up a controversy," said Chan Tran, head of JetBlue's branded content and social media marketing.
While many of these pets may have their own individual personalities, as a whole, they tend to be more malleable to just about any situation. All they have to do is look cute.
"They have a universal appeal unlike most other things," said Aikman.
https://digiday.com/?p=167302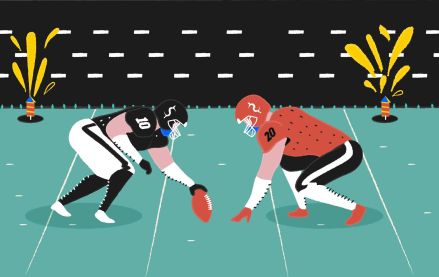 December 6, 2023 • 4 min read
In response to this challenge, the NFL's Detroit Lions have adopted a proactive strategy, introducing an extra channel for their local NFL broadcast. The objective is to broaden advertising opportunities, leverage direct-to-consumer distribution, and establish stronger connections with local fans, with the ultimate goal of increasing preseason viewership.
December 6, 2023 • 4 min read
It's been over a decade since the most recent entry in the wildly popular "Grand Theft Auto" series came out in September 2013, meaning anticipation for "GTA 6" has been building for years. Rockstar titled yesterday's trailer as "Trailer 1," making it clear that the company is poised to launch a massive marketing campaign in the lead-up to the game's 2025 release.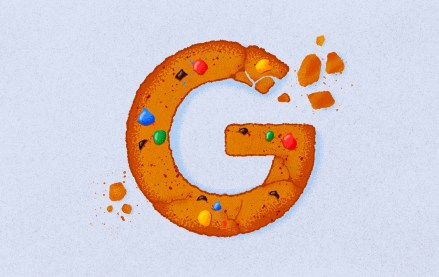 December 6, 2023 • 4 min read
A healthcare client that decided to scrap all conversion tags and cookies within weeks provides a case study for what will likely be a common experience in a year's time.