DTC brand Parachute plans to have 20 retail stores by 2020
November 27, 2018 • 4 min read
•
•
Parachute, a born-digital bedding and bath brand, is expanding significantly into physical retail, two years after opening its first retail store in Venice, California.
In June, the company raised a $30 million second round of funding to fuel a much faster push into physical retail as it enters its fifth year in business. Last week, it added one permanent store in San Francisco and opened a pop-up in Chicago that's set to run through Jan. 7. Parachute now has six physical stores, both permanent and temporary, in California, New York, Illinois and Oregon, and the plan is to have 20 stores by 2020. The company doesn't share revenue figures, but claims that its online and physical stores are profitable.
"There are certain pros to being online-only — you can drive customer acquisition and sales at a velocity that doesn't happen offline," said Ariel Kaye, the CEO and founder of Parachute. "But to grow a real brand, especially in a product category that's tactile, people like to experience it in their natural environment. There's a human side to retail necessary to establish a real connection."
As Parachute matures and establishes its roots offline, it joins a growing group of fellow brands, born online, that are building store networks. Consider it Phase 2 of direct-to-consumer brands' retreat into real stores: Done experimenting with pop-ups or toying with the idea of whether retail works for them, they're opening permanent stores at a much more rapid pace and with bigger goals, with projected store openings numbering in the double and triple digits.
There's Casper, which announced in August that it planned to open 200 stores in the next three years; Warby Parker said it will have 100 stores up and running by the end of this year. Allbirds, which currently has two retail stores, raised a $50 million round in September to fund a bigger in-store expansion. Real estate firm JLL projects that in the next five years, digital brands will open 850 stores in total.
The numbers don't lie. For Parachute, the in-store conversion rate is 50 percent, 10 percent higher than online. In areas where there is a Parachute store, average online spend increases ten-fold.
"In-store customers are better customers overall, and that's the real goal here — to drive loyalty," said Kaye. "Stores are a place to sell products, but they're also community building, mini-distribution centers."
Building loyalty goes beyond brand recognition. Kaye considers in-store logistics, like ship from store, buy online and pick up in store, and same-day delivery to be key drivers in customer retention. To pull those off, Kaye has both built her team around a cross-channel strategy, as well as worked with third-party partners to take care of some of the heavy lifting. When hiring internally, Kaye said she looks for people who have experience working both physical and e-commerce retail. Rather than build out a separate in-store retail team to operate alongside the e-commerce team, physical retail hires touch every department, said Kaye.
"We consider it a full go-to-market strategy that has to exist beyond the walls of the store," she said. "You have to use data to open stores in the right location, drive traffic to these stores, localize marketing efforts, properly allocate inventory, think about where products might perform best. Every market is different, and retail adds complexity to any business. It's a distraction if it's not done right."
Kaye said Parachute learns something from every store that it opens, and it plans to keep taking those insights and applying them to every new store. For example, it learned that the inventory-free showroom model didn't work (people wanted to leave with purchases); that setting up shop near similarly positioned direct-to-consumer brands helps drive foot traffic; and that the media mix has to change alongside store openings. Parachute has shifted some of its marketing budget to direct mail and catalogs in areas where it has stores.
"As we see DTC brands scaling up, the question becomes, what does DTC even mean? Are they just regular retailers? I think that's the goal," said Mohan Ramaswamy, founding partner at the agency Work & Co. "Most people don't think about the phrase DTC, they just think about brands. It's a modern way to create a company with lower up-front investment costs, so you can make decisions differently."
Kaye also said she realizes that customers don't think in terms of DTC or offline vs. online, they just want to shop wherever it's convenient.
"When we think about the modern shopper, they're not tied to one medium," she said. "You can't have a brand exist in one medium and be relevant anymore."
Subscribe to the Digiday Retail Briefing: A weekly email with news, analysis and research covering the modernization of retail and e-commerce.
https://digiday.com/?p=313223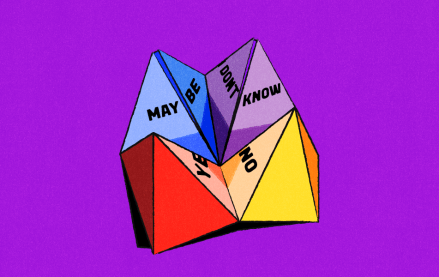 October 3, 2023 • 5 min read
•
•
Overall there's more due diligence from marketers when it comes to influencer marketing efforts now, according to marketers and agency execs, who say that there's been more rigor over the last year, and especially over the last six months.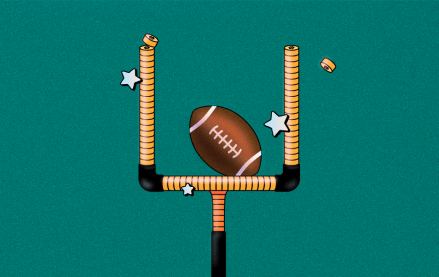 October 3, 2023 • 3 min read
•
•
The collaboration between the Los Angeles Rams and Snapchat goes back to 2020 as the Rams made became the first NFL team to conceive a Snapchat AR experience, affording fans the opportunity to virtually wear the team's recently unveiled uniform.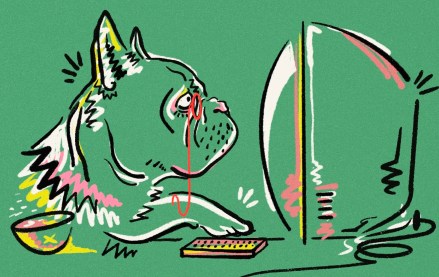 October 2, 2023 • 7 min read
•
•
When it comes to agencies, both of Meta's older sibling social media platforms may be past their primes.