'They don't want to be a jack-of-all-trades': WPP China CEO on the rise of Chinese brands
September 22, 2016 • 3 min read
•
•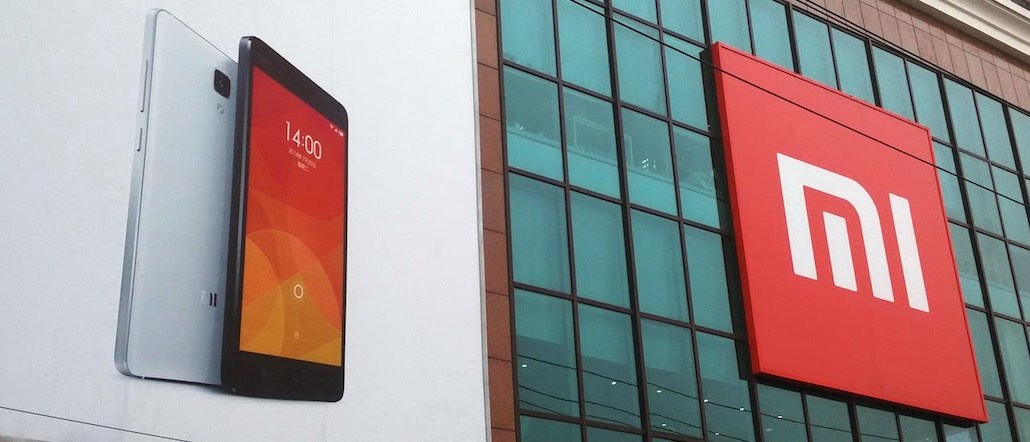 The notion of great ideas being handed down from western countries to emerging markets doesn't hold true anymore, at least in China where local brands are growing while international conglomerates are struggling, according to Bessie Lee, CEO for WPP China. Now, with Chinese brands like Baidu, Huawei and Xiaomi taking the global stage, marketing is evolving in China.
"Chinese brands started hiring marketing veterans from multinational companies, and we are seeing a new breed of marketing," said Lee at the Financial Times Future of Marketing Summit in New York City on Wednesday.
Aside from local contenders, the limited data access and intellectual property infringement also pose challenges for multinational companies.
Li sat down with Digiday and shared her thoughts on local brands, WeChat, data access and copyright protection in China.
Local brands are on the rise.
Lots of Chinese brands started in second- and third-tier cities outside of Beijing and Shanghai around a decade ago. Now, they are becoming full-fledged and expanding to first-tier cities where most international brands are located, said Lee.
Those local brands are very good at identifying a specific product segment that multinational companies are not offering. For instance, most international beauty brands have a big product portfolio ranging from masks to serum to eye cream, while Chinese companies simply pick up one category and innovate in the selected area.
"They don't want to be a jack-of-all-trades. They want to be a master in a specific area," said Lee.
And there's a distribution issue, she added. Many Chinese brands were born online through e-commerce platforms like Alibaba, JD and now WeChat, while multinational companies have the legacy of taking care of their physical stores.
"Big brands want to do something different online, as well. But their traditional distributors may come to them and say, 'You need to make sure that your online deals cannot be better than what I'm offering in store,'" said Lee.
WeChat is not just a language barrier.
When more and more Chinese brands are using WeChat as a distribution platform to sell products, most multinational companies are just using the messaging app as a content-marketing tool. "Big brands like following their own marketing guidelines — they can hardly change fast," said Lee.
And many Chinese startups are good at creating engaging content on WeChat. For example, they turn their content into a mobile game or allow consumers to redeem offers offline. In comparison, content served by big multinational brands looks static and very commercial, according to Lee.
"The way they write their ad copy is not personal enough," she said. "Many multinational companies and agencies have Chinese marketing executives, so language is not a barrier. It's the understanding of how your consumers are using WeChat. You need to study that."
Markers need third-party companies to get the data they want.
While big technology companies like Baidu, Alibaba and Tencent (known as the BATs) have an enormous amount of data on user behaviors, it's impossible for brands to access data directly from those platforms.
"The challenge is that you need to go out and find third-party companies to get the data you are looking for," said Lee. In China, WPP is partnering with local data provider GeTui to solve the data issue.
International companies may want to treat the IP issue differently.
Lots of multinational companies – especially high-end fashion houses like Gucci and Chanel – are frustrated with the knockoff economy in China. Surprisingly, Lee suggested that brands should downplay intellectual-property infringement when they are doing businesses in China. This is because a few months after a company files a lawsuit, the copycat may have evolved to become nothing like the original idea.
"Of course, take it seriously. But realistically speaking, don't do too much about it," said Lee. "If you are WhatsApp, you can complain that WeChat copied your idea. But now, WeChat is way ahead of you, and your complaint becomes irrelevant. Who will benefit from your complaint? The Chinese consumers' perception of WhatsApp? If you cannot beat them, join them."
https://digiday.com/?p=199622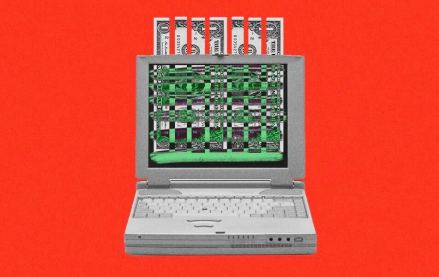 December 5, 2023 • 5 min read
Agency clients still see programmatic as an important part of their marketing budgets. But, overall, the uncertainty around programmatic could be causing them to lose confidence in online display ads as a marketing channel, and, as a result, agency clients are investing less in online display.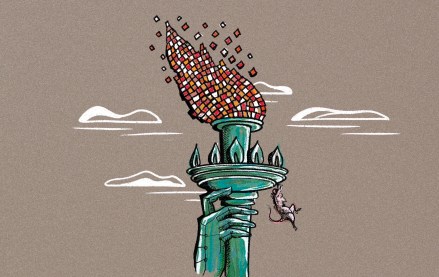 December 5, 2023 • 3 min read
There's a global AI race and different regulations in different countries might be slowing down – or speeding up – innovation. Here is a breakout of how regulations are being shaped on both sides of the Atlantic.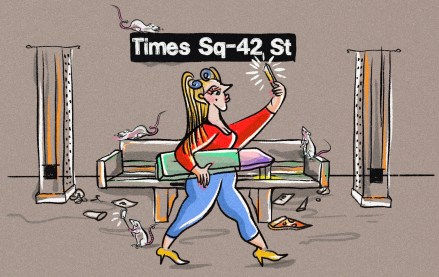 December 5, 2023 • 6 min read
Virality may mean something is simply viral within that niche rather than hitting a level like the Ice Bucket Challenge.