This week's edition of The Rundown covers the creeping doubts closing in on digital advertising, Facebook's blunt approach to brand safety and how publishers love to talk about the importance of user experience but often sacrifice it for short-term gains.
Digital media's credibility crisis
Digital media is firmly in the trough of disappointment. Procter & Gamble is questioning whether digital ads even work. Restoration Hardware's CEO is bragging that even Google ads are worthless. Google and Facebook are both under siege for their power. Facebook continues to deal with embarrassing metrics snafus, which give rise to those questioning the one thing internet advertising was supposed to do better than traditional media: measurement. And beyond that, Facebook's admission that it ran a raft of Russian propaganda ads have some calling for it to testify before Congress.
All of these issues operate somewhat separately, but taken together, they represent a credibility problem. On their own, they're easy to explain away. But starting with the Association of National Advertisers report on the lack of transparency in digital media a year ago, a feeling has been brewing that not all is right in digital media. At the top of marketing organizations, that means a loss of trust.
Take Facebook's drip, drip, drip of measurement snafus. Each on its own has plausible explanations, including the most recent news that Facebook's audience tool estimates it can reach a larger number of Americans than the U.S. census says exists. For a CMO, Facebook's explanation of this — hey, they're just estimates — will ring hollow, when seen in light of its repeated admissions of measurement flaws, all of which were explained away.
For all the issues digital media has dealt with about measurement, fraud and concentration of power, the industry has grown remarkably fast. Back in 2006, the Interactive Advertising Bureau measured the industry at $17 billion. Last year, it generated over $72 billion. (Yes, many of the gains went to Google and Facebook, but all sectors of digital advertising have grown quickly.) This has been a remarkable run.
But it's a run at risk unless there is gut-level trust from CMOs that they're not getting ripped off. The technicians of the industry might dismiss bots and fraud as rounding errors and the cost of doing business in a fragmented ecosystem. But for a marketer under the gun, these issues do not inspire confidence. For that marketer's boss, they can even inspire derision.
Witness the remarkable comments Restoration Hardware CEO Gary Friedman made recently. He roasts digital advertising as ineffectual, even while throwing his own digital marketing team under the bus for not having common sense to question just what impact exactly all this activity is having. This is on top of the world's biggest advertiser, P&G, paring digital ad spending — and finding no impact on sales.
When Advertising Week kicks off in 10 days, expect many to emphasize trust. Without it, digital media won't enjoy the same heady growth as it has.
— Brian Morrissey
Facebook disregards nuance when it comes to brand safety
Facebook is setting rules for the types of publishers, video creators and video content that can make money from advertising on its platform — including mid-roll ad breaks within the Watch platform and Instant Articles.
Facebook now has "monetization eligibility standards," from which it will determine whether videos published to Facebook will be able to make money. And the terms are strict and ignore nuance. For instance, videos that show "family entertainment characters engaging in violent, sexualized or otherwise inappropriate behavior," even if the videos are "positioned in a comedic or satirical manner," won't be eligible, according to Facebook. Videos that show real-world tragedies, including natural disasters, death and physical injuries — even if the videos are made in an educational matter — won't be eligible, either. Also not eligible: Social issues videos that cover sensitive content, even if it's for the purpose of news or awareness.
Facebook has seen the flak YouTube has received for its brand-safety issues and is taking the extreme route to prevent such controversies happening on its platform. That's great news for advertisers but will end up limiting the money publishers and video creators make. News, politics and social issues publishers will have a tough time with this new policy, as will gamers and satirical comedians.
Of course, even with 3,000 human curators tasked with weeding out offending and unsavory content on the platform, a few videos will inevitably pass through the filtering system and earn money before they're flagged — which means advertisers should be wary as well.
— Sahil Patel
User experience battles
I recently talked to publishers about how they're putting a newfound focus on the user experience, after years of optimizing to ad revenue. The reasons are clear: Users are voting against intrusive ads by installing ad blockers, and the browser giants are getting ready to crack down. But the reality is, publishers need more than ad blockers to push back on bad ad experiences. Those that can often have leadership that buys into this approach, have an ownership structure that can tolerate a dip in quarterly results or get a lot of their revenue from consumers, making them a constituency they have to pay attention to. "The whole thing's terrifying, and you don't know if it's going to work," said Neil Vogel, CEO of Dotdash. Even publishers that have seen the light talk about interruptive ads like they're a bad addiction whose revenue is hard to quit and easy to succumb to, showing that change may only last as long as the next fiscal quarter.
— Lucia Moses
https://digiday.com/?p=253839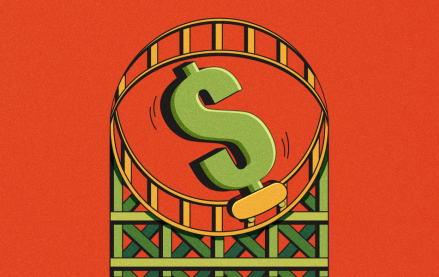 December 7, 2023 • 5 min read
In this week's Digiday+ Research Briefing, we examine the challenges facing programmatic advertising, how publishers, brands and retailers are giving up on X, and how publishers and brands are rapidly increasing their use of AI, as seen in recent data from Digiday+ Research.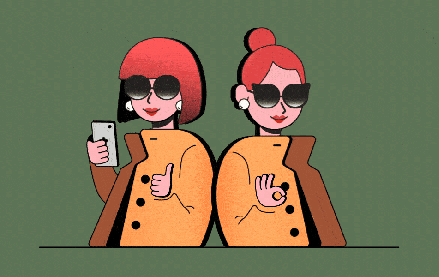 December 7, 2023 • 4 min read
The creator economy is on its way to becoming more like the programmatic market than many advertisers realize.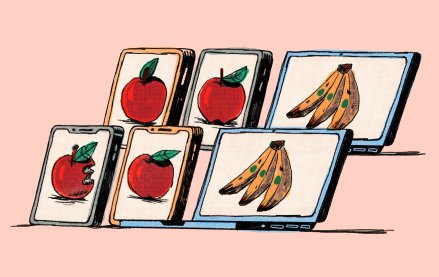 December 7, 2023 • 3 min read
Marketers for major CPG brands in particular have been managing a trickier relationship with those retailers.