'Digital can't save anyone': What went wrong at Pier 1 Imports
January 17, 2019 • 4 min read
•
•
A trip to Pier 1 used to be a fun way to rifle through a range of products to find some unique gems and accent items for the home. It was the differentiating factor for the now-struggling company, which risks being delisted from the New York Stock Exchange.
Increased competition from larger marketplaces like eBay, Amazon and Etsy, combined with a lack of reinvention, is forcing the company to look for a lifeline. At play is a classic problem: Pier 1 is now stuck in the middle, outplayed by larger marketplaces and no longer able to compete with other retailers that have invested in improving experiences, extending private-label lines or focusing on niche categories.
"Years ago, Pier 1 was a great place to get these unique products, and they would source all this cool stuff, but once Amazon and Etsy came on the scene, you didn't need them anymore," said digital marketing consultant Judge Graham, who said he has previously done consulting work for Pier 1. "Target really broke out and reinvented itself years ago, and Walmart did that by becoming more niche."
Walmart and Target have gone beyond e-commerce to evolve their product selections. Through acquisitions of digital-native brands like Bonobos, and the roll-out of private-label brands like Target's Heyday and Universal Thread, these traditional, large retailers have evolved their product selections beyond commoditized bargain-basement offerings. Both retailers are sporting impressive growth despite Amazon's encroachment into their territory.
By contrast, Pier 1 is on shaky ground. In December, a third-quarter earnings report saw same-store sales drop 10.5 percent, and its gross margin rate fell to 31.6 percent — a 6 percent drop compared to the same period the prior year. The company is in a race to figure out a turnaround plan.
Knowing the customer
Pier 1 did not respond to a request for comment, but industry observers say the 57-year-old retailer's troubles go deeper than just the inability to generate a revenue lift from its digital store. They stem from a failure to understand their core customer.
According to a recent regulatory filing, the company imported 59 percent of its inventory from China, 17 percent from India and 16 percent from Vietnam — products that largely "feature a significant degree of handcraftsmanship."
The company is also hobbled by a network of 1,000 store locations that stand alongside discount retailers, segmenting the physical store strategy away from higher-earning customers who could form a larger proportion of its customer base. Pier 1 follows a big-box store format instead of a boutique model, with store sizes that average 10,000 gross square feet. The company reports that its competition is both specialty retailers as well as "mass merchandising discounters" — contributing a lack of a focus on who the target customer should be, argues Neil Saunders, managing director of GlobalData Retail.
"It's a retailer that's often overlooked by consumers because it just doesn't have a name," he said. "A lot of its stores are in strip malls that are not really destinations for mid- to higher-end furniture; other times they're located with discount players like TJ Maxx or dollar stores — the types of customers going to these [venues] are not really those Pier 1 wants to attract."
A too-narrow focus on a few competitors instead of broader retail trends
The company, which in April of last year embarked on a three-year strategic plan to drive profitability, committed to focus on improving its brand proposition by focusing on targeted consumer groups, rethinking product assortment; a focus on new marketing strategies emphasizing digital channels; and nurturing inventory and supply-chain efficiency. The company recognized that it has been misreading competition by focusing on a too-narrow set of rivals and not looking to broader trends in retail.
"I think we had our eyes on the wrong competition. So we existed at a time when the only real players were Williams-Sonoma, Pottery Barn, Crate & Barrel, and we saw those businesses as our main competitors," said former CEO Alasdair James, in an investor meeting in April. "Our key competitors are the new guys on the block: the @homes, the HomeGoods, HomeSense, Target, to an extent."
It's a realization that's come too late, wrote Raymond James analysts Budd Bugatch, Bobby Griffin and Katherine West, in a recent report.
"This is a more recent development for a company that we have known for three decades. It may be that the opening price point for some items such as occasional chairs may have drifted too high versus some of the others, but Pier 1 has always – as we know it – considered itself to be a value player."
Despite these hurdles, the retailer has rolled out an e-commerce store, with delivery and "buy online, pick up in store" options, much like Target, Walmart and other large retailers have done. But without addressing who the core customer is, these efforts are too little, too late, said Forrester retail analyst Sucharita Kodali.
"Digital can't save anyone," she said. "It doesn't get you out of a distressed situation — if you don't have a compelling assortment, that's a bigger problem."
And product selection, said Graham, is the only way it can find a path to differentiate against competitors.
"The only way that someone like them survives is by going niche — an inch wide and a mile deep — these consumers are going to other places, and they need to pick a lane and become the best at a certain type of home decor."
https://digiday.com/?p=318726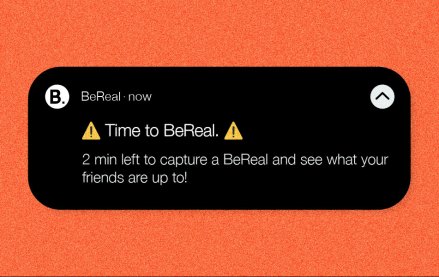 October 4, 2023 • 4 min read
•
•
BeReal launches its first global campaign, hoping to drum up buzz with users. Now, marketers are reconsidering the app.
October 4, 2023 • 7 min read
•
•
There are still those who believe that AR has a place in the marketing funnel, however big or small right now.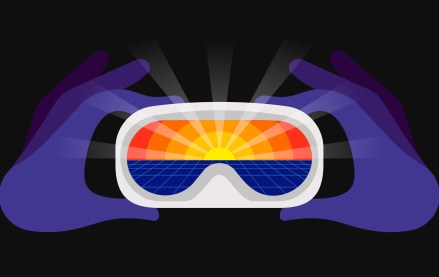 October 4, 2023 • 3 min read
•
•
With Pokémon Go revenues falling year-over-year, Niantic, its developer, is looking beyond its popular augmented reality game to generate profits.