Digiday Research: Content marketing's appeal rooted in engagement and cost efficiencies
September 10, 2018 • 1 min read
• By
Digiday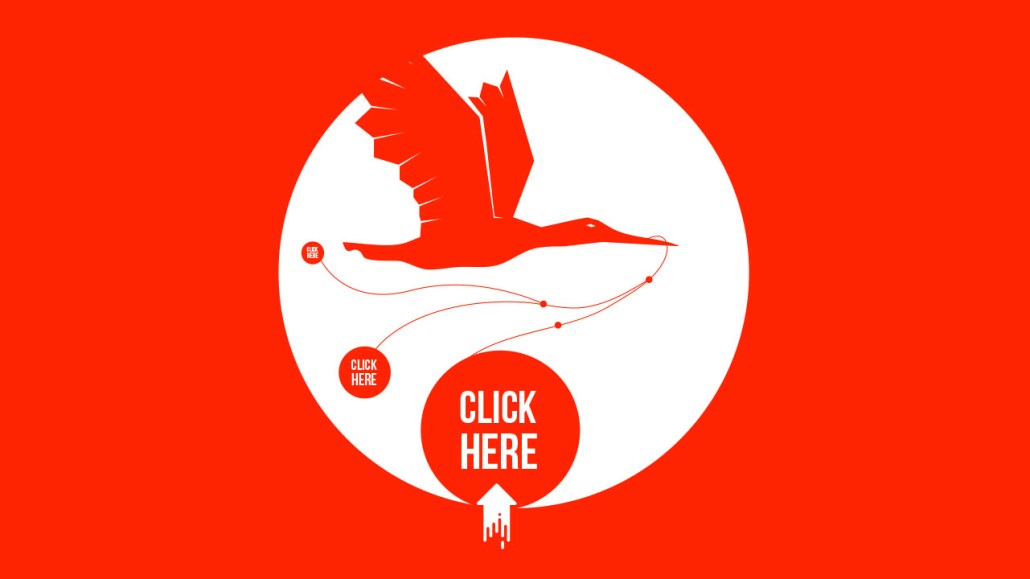 Content marketing adoption is being driven by its ability to deliver cost-efficient consumer engagement, according to a recent Digiday survey.
Fifty-nine percent of marketers polled at the Digiday Content Marketing Summit said they believe content marketing provides high engagement, while 41 percent say it's a low cost alternative to other marketing tactics.
Sixty-one percent of marketers asked by Digiday say their average of content marketing campaigns cost $50,000 or less.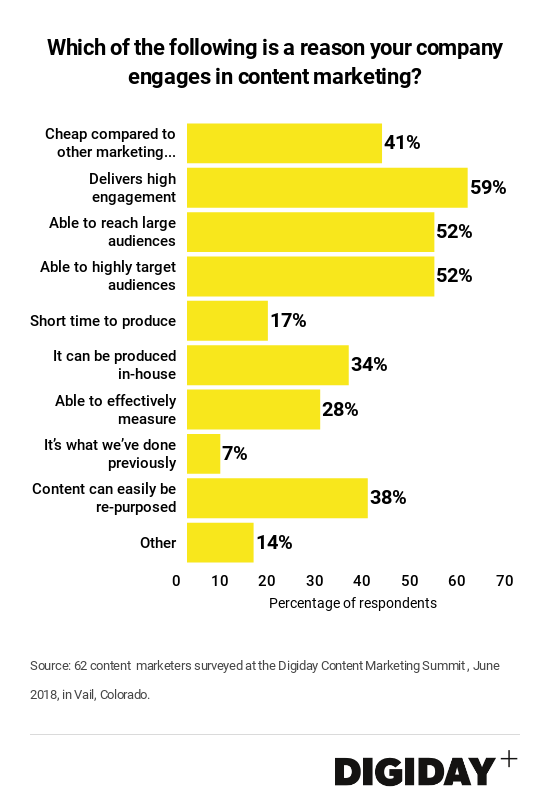 In terms of engagement, traditional digital advertising sets a low bar. Compared to the click-through-rate of search and display ads that hover around one percent and often below, content marketing campaigns are clicked on at a much higher rate.
Marketers are also increasing their focus on engagement metrics despite some confusion about what KPIs to monitor. Annie Granatstein, head of WP BrandStudio at The Washington Post, noted in a conversation with Digiday+ members last week, that clients are paying more attention to engagement metrics that contribute to bottom of the funnel conversions.
While content marketing also gets high marks for its reach, no doubt helped by paid distribution, many marketers also value it for its cost effectiveness. Only 25 percent of marketers say that their average content marketing campaigns cost north of $100,000. Deals of that size are still on the larger end of those done by premium publishers like The Guardian.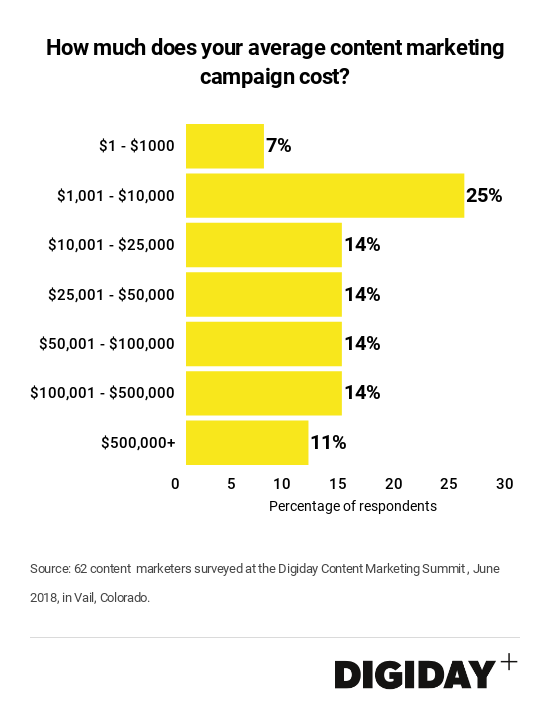 For marketers that have to decide between an engagement driving content marketing campaign and paying six-figures a day for Snapchat lenses that don't provide value, the choice can be simple.
https://digiday.com/?p=302209