Digiday Research: Over half of brands say they handle marketing 'mostly' with internal resources
June 1, 2020 • 1 min read
• By
Digiday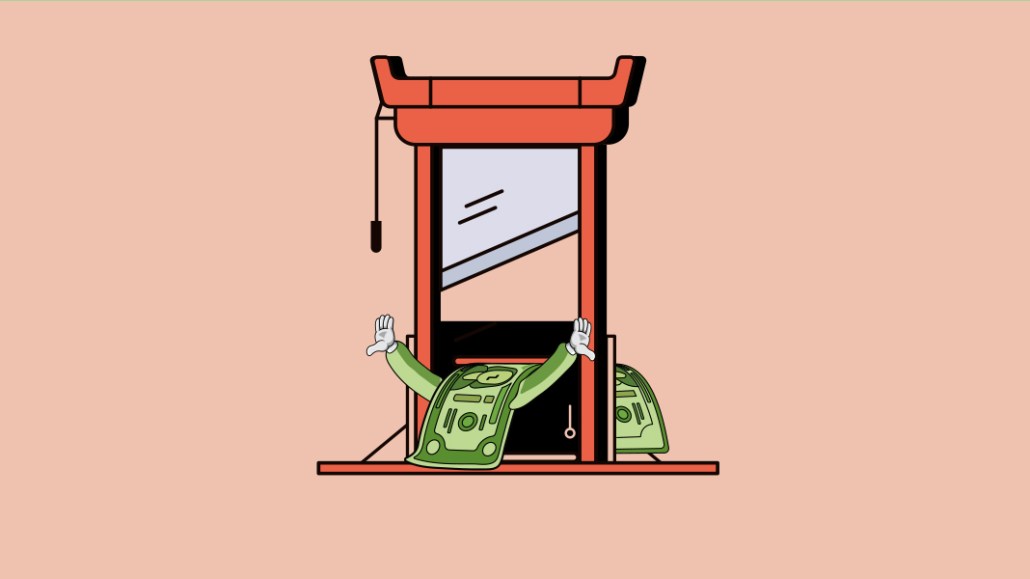 In-housing marketing is growing.
Digiday's quarterly benchmarking survey found that about 83% of marketers are managing their marketing either mostly in-house or completely in-house. That's up from the 55% of marketers six months ago who said the same.
60% of brand marketers surveyed by Digiday this quarter said they were managing their marketing functions "mostly" in-house, while 23% said they were managing it entirely in-house.
No brands said they were using agencies for all tasks, while only 5% said they were "mostly" using agencies. 13% said it was half-half.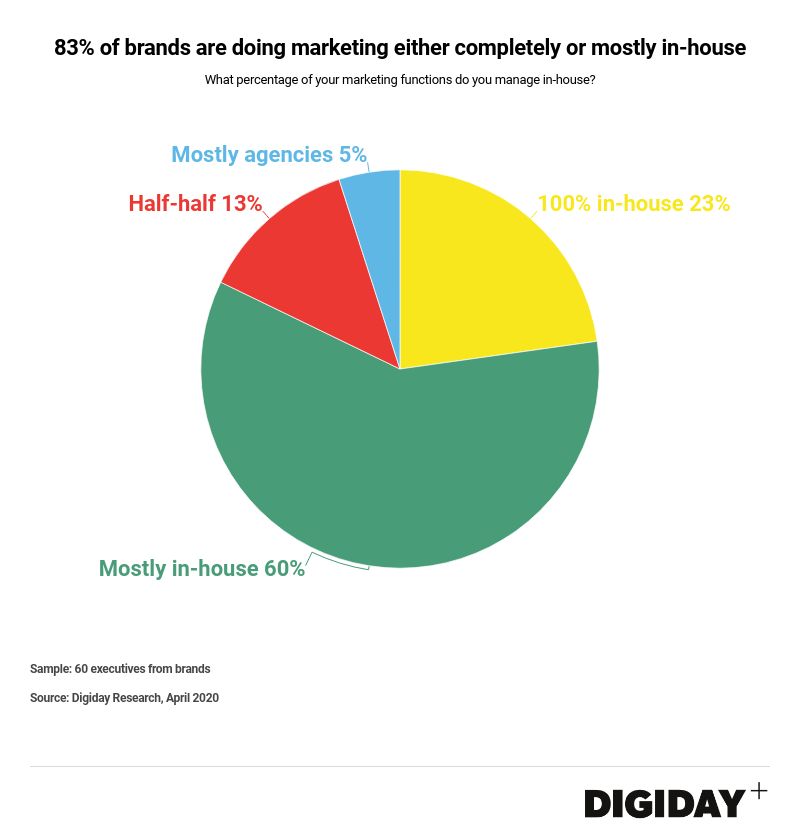 Here is what people are managing entirely inhouse: 80% said it was brand strategy, 55% said it was social media, while 57% said it was media planning and strategy. Coming in lower were programmatic and traditional ad buying, as well as creative production.
But even those, many are managing partly-in house.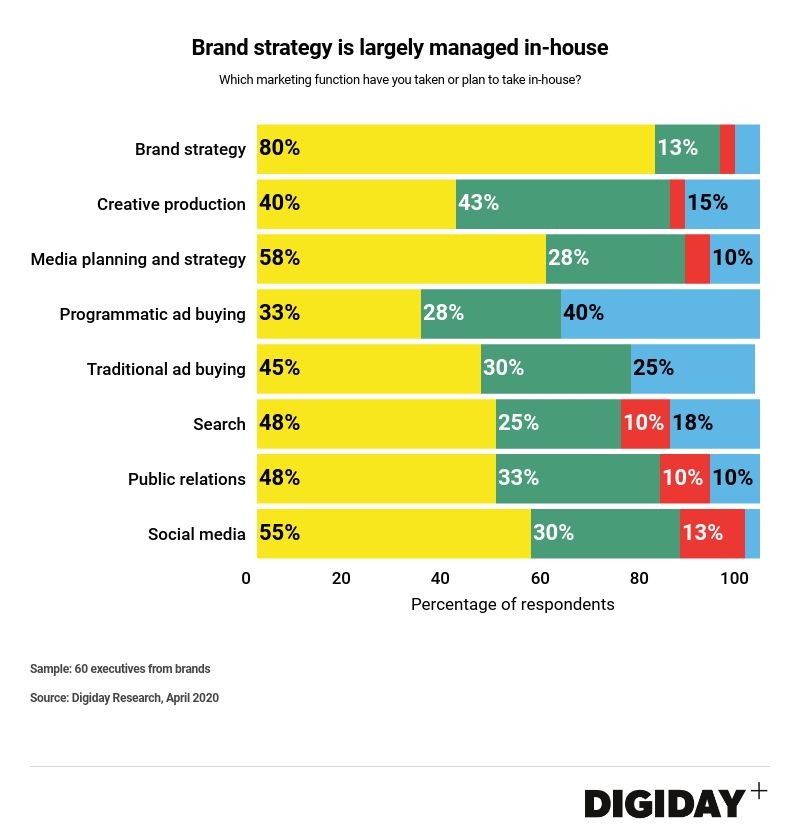 The same survey six months ago found that 33% were managing marketing "mostly" in-house, with 22% saying it was completely in house.