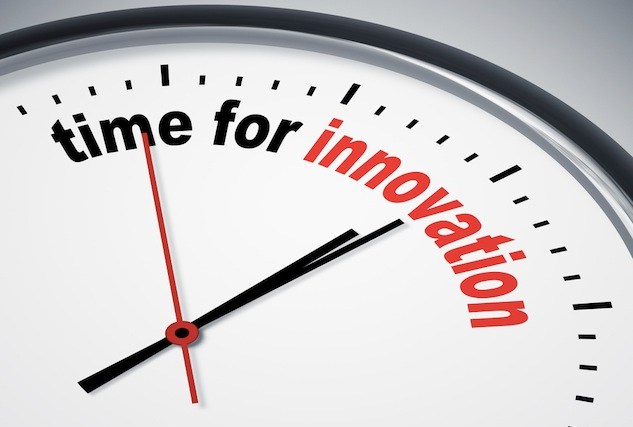 September 14, 2020 • 28 min read
The coronavirus crisis upended the world for brands and marketers, but as it turned out, the pandemic only marked the beginning of a wave of technological and social changes that would sweep the nation. A summer of protests ignited calls for change from the street to the boardroom, prompting brands to examine their values and voices, their processes and policies.
In July, brands called for—and followed through on—a month-long boycott of Facebook advertising in the name of rejecting the spread of hate. And just as brands began to find their voice on TikTok, growing scrutiny of the platform and its parent company, China's ByteDance, came to a head when U.S. president Donald Trump announced measures that would hobble the epoch-defining app's U.S. operations. With iOS14's launch around the corner, the uncertainty for brands and marketers isn't going to ease any time soon.
Digiday's Deep Dive is a collection of videos, presenter slides and key takeaways from our Brand Summit LIVE that will provide valuable tips and insights from founders and CMOs for navigating the road ahead and plotting a new course for audience interaction. Below you'll find key takeaways, quotes, stats and video from our recent Virtual Forum.
Rewriting the rulebook
As marketers head for the fourth quarter, brands are maneuvering through yet more unpredictability. Many of the cornerstones of the TV advertising calendar have been canceled or disrupted, and there's nothing to fill the gap. Sports have returned, but with empty stadiums, depressed viewing figures and the omnipresent threat of COVID-19 outbreaks derailing play, it's far from "normal." The fall TV season will be a similarly compromised affair.
Another thankless task for brands is predicting where people are going to be spending their days. Some schools and offices are reopening, but nobody expects the transition to be seamless or without bumps in the road. One thing's for sure—marketing to consumers at home is still going to be a huge part of the story this fall and winter.
On one hand, this affects decisions about placement of ads and other messaging. With less commuting, sparsely trafficked downtown commercial districts and empty suburban malls, brands can't rely on some of the conventional interactions they would expect to have with consumers. But the persistence of the working-from-home lifestyle, coupled with virtual learning becoming at least a temporary norm, means brands have to communicate with consumers on different terms.
The duress imposed on marketers and brands by the COVID-19 pandemic has arguably thrown up some silver linings. Marketers have gone back to basics and focused on understanding and responding to consumers' needs. Meaningful dialogue between brands and consumers have been the essential building block of success this year — and brands are remembering that this is a universal truth. That focus on the consumer has prompted brands to explore new digital frontiers like TikTok and Instagram Reels, meeting the consumer where they live online and finding the right tone and language for those spaces.
It seems strange to say, since it's been around so long, but e-commerce has been a salvation for many brands during the pandemic. They have embraced online retail like never before, while experienced e-commerce and D2C brands have experimented, explored new space and more fully leveraged the potential of the internet.
There's no room to get comfortable. The imminent arrival of iOS14 heralds another shakeup in marketing and advertising and brands can expect targeted ad tracking to become redundant. But brands are also learning to build resiliency and work off shorter-term, flexible planning. The traditional model of highly strategized, rigid planning appears to be a thing of the past — and that may be for the best.
When nothing else is predictable, brands can afford to take risks. Joe Jackman of "reinvention company" Jackman says now is a time when established brands can be disruptors. "As brands out there that have been around for a long time, you have to think about how you disrupt the market and do things that might be uncomfortable at times."
Here's what you need to know
01
Brand success still comes down to evaluating customer needs and pinpointing the value exchange
From product innovation to e-commerce platforms and from community management to messaging in advertising, brands have spent 2020 navigating countless tightropes across a vast, never-ending chasm.
Over and over again, brands have distilled their understanding of the challenge down to a simple dynamic: finding out what customers need and aligning the brand squarely in service of those needs to deliver maximum value. The trick has been to examine and understand how each aspect of the business has been transformed fundamentally under the pressures of a relentlessly unpredictable year. Brands have listened, and have been introspective about how they can show up for customers. The brands who execute this strategy best are more likely to stand apart from their competitors.
For Lola, doubling focus on customers' needs led to initiatives like forming a menstruation support community, an "Ask An Expert" feature, and relaunching the brand's digital community hub, creating more interaction on Lola's website. Of course, events had to pivot from in-person to remote. "Something we have learned over time is that our community is really part of this strategy and journey and road map that we're building," said Lola co-founder Jordana Kier. "And we need to be listening always, to be providing the information and the products that people are craving, and not just assume that the questions we're asking are the only questions to be asked. It's really about this two-way street."
Listening to your customer base is key, especially amid multiple crises. Brands who aren't paying attention will struggle to keep pace with their customers — and conversely, those who keep a genuine conversation going will move with the consumers' changing expectations and needs.
"I think if you're not having a dialogue with your customers, you have no idea what they need or want," Kier said. That dynamic is especially meaningful to direct-to-consumer brands like Lola. "To not channel that into how you present and build products to meet people's needs is such a missed opportunity," Kier said. "It's really what D2C is all about — it's a channel that connects you directly with your customers … To me that is the lifeblood of an organization."
Listening is important, but marketers and leaders can still refer to their own sense of what they, as consumers, might want. "If I feel in the dark about it, chances are other people feel in the dark about it," Kier said.
Be sensitive and know where to draw the line. 2020 has presented repeated opportunities for brands to show empathy and community spirit, but had to walk a fine line to avoid drawing charges of exploiting current events.
Jennifer Downes, CMO of Worldwide E-commerce at Lenovo said Lenovo executives and teams had long conversations about this issue, and were guided by asking what the customer needed first and foremost, and what outcomes the brand was looking for. "On the one hand, you look at this as an opportunity as a business, you want to toot your horn so to speak, but you also have to be careful that you don't look like you're taking advantage of a situation," she said. "One of the things I love about Lenovo is that we really are looking at what's best for the customer."
Bottom Line
Strip away all the window dressing, and a brand's business can be reduced to one dynamic: the relationship between brand and consumer. Customers want brands to engage with them, but people don't want to be hit with a deluge of corporate messaging. Brands who communicate and represent their communities in genuine and authentic ways add value without crossing unwelcome boundaries. Start the dialogue, find out what your customer truly needs, and get to work delivering.
Use your platform to show up—but be authentic. It's nice for corporations to demonstrate empathy, but COVID-19 was only a week or two old before it seemed every other TV ad featured a solemn narrator reassuring us "In these trying times, we could all use a helping hand …" Some brands also got into hot water over the summer after making statements on racial justice that consumers felt were tone deaf or out of step with the brand's reality. The lesson is to speak up and be true to your brand values, know what issues the brand is a credible voice for, and be sensitive to where the limits are.
Rod Johnson, co-founder and CMO of coffee brand BLK & Bold said that over the summer, BLK & Bold responded to the protests against racial injustice by continuing to amplify the brand's support for disenfranchised communities, a long-standing commitment. "Whenever we show up we want to ensure that it's authentic and that we are genuine … we want to ensure that we stay the course with the messaging that we've conveyed from the start," Johnson said. Into the future, he said BLK & Bold will continue championing and partnering with black-owned businesses to live out these values. "We want to ensure that we lean more into that messaging and that the assets and the other ways that we show up, are genuine and authentic to anyone who is looking to incorporate products from these businesses and their daily lives," Johnson said.
02
Brands have to follow their customers and be where they are
Whether it's on Instagram Live or through a viral short video, brands are reaching influencers and audiences in new digital spaces this year as consumers have shifted to spending more time in the virtual world. Perhaps no platform has generated more buzz in 2020 than TikTok, which has been hailed as a "must-have" for a marketer's toolkit if they want to appeal to not only Gen Zs, but a user that increasingly spans across demographics. While the future of TikTok remains unknown — like many aspects of this year — brands that are taking advantage of the platform now have a unique opportunity to "really be themselves" and "really truly resonate with people," said Sofia Hernandez, head of U.S. Business Marketing at TikTok."Brands are definitely welcomed and we want them to engage in the community," she said.
Bottom Line
Hernandez said TikTok is a place where brands can engage with a community that's expressing themselves creatively and without judgment or boundaries. This raw communication can be particularly refreshing in times like these, where consumers are looking for signals from brands that are authentic and their voice doesn't feel like a traditional ad. Brands shouldn't shy away from seeking out these spaces where their customers are congregating and creating, and find a way to be a part of these conversations.
Doing this means brands should be prepared to give up some control to creators. "Traditionally, they're very protective of their brand equity, of the way that their assets show up in the industry and of their tone and they tend to play within the rule book," Hernandez said. "TikTok has allowed brands to really shed that and start to explore a new way to be. Brands are always faced with the challenge of showing up authentically, they're criticized by customers and their communities because they feel very ad like, and this offers an opportunity for them to be much more authentic and real." In once case study, retailer DSW worked with more than 780,000 people to share their closets. "To get that level of engagement, you have to be a little bit comfortable in releasing control," she added.
This also may mean being willing to modify language or approach in order to better resonate with consumers, be it on TikTok or in terms of a brand's overall tone. "I think we all have to be very compassionate and empathetic with the positions that consumers are in right now and make sure we're talking to them as a friend and not as a marketer or a salesperson," said GT Dave, the founder and CEO of kombucha company GT's Living Foods. "I encourage everybody to really double and triple check everything they're saying or doing and sharing with their consumers."
Brands should be ready to continue to innovate as platforms evolve. GT's Living Foods saw TikTok as an growth opportunity to share their positive messages behind health, wellness and happiness because it was where their customers were going to escape their day to day. Now Instagram Reels is starting to gain traction with influencers and brands. "Even if TikTok is here for the next 10 years, we probably won't do something just like we did, but we would continue to iterate with them or another platform to find these opportunities to lift the spirits of our consumers," he said.
03
E-commerce has been a bright spot for many
Consumers spent more money online in 2020, and brands have certainly felt the shift. In terms of e-commerce, almost everyone was caught napping in one way or another by the Coronavirus crisis, whether that meant upgrading a long-neglected online store, building better systems for handling e-commerce orders, doubling down on social marketing or leveraging unowned platforms to maximize market share.
The lesson of 2020 has been that brands need to tighten up every aspect of their e-commerce operation. Understanding the intricate relationships between each touchpoint in the system is a must, because every weak link in the chain can cost the brand. For example, shipping, and social listening sound like siloed functions, but actually they're closely related. A brand has limited ability to control how it is perceived, but slow or sloppy deliveries can prompt negative reviews online, threatening to damage the brand's reputation in the broader market.
BLK & Bold CMO Johnson said his online-only specialty coffee company was well positioned to embrace the shift in consumer behavior. "The fact that we're location agnostic really is tied to the impact that we hope to make," Johnson said. While other coffee shops were figuring out how to take their business online, BLK & Bold was ready to experiment and explore new frontiers, learn and tweak what wasn't working. "Having our Amazon store established just at the start of the stay at home orders, that ultimately led to the brand being named as the number one new coffee on Amazon during a couple of months in the summer," Johnson said. "Rather than figuring it out and building that plane as we fly it, we were in a position so to mold the clay that we have been getting already."
Leverage other platforms besides your own website. The future of commerce is online, and the pandemic forced many brands to face the uncomfortable fact that they were under-leveraged in digital spaces. Many have turned to Shopify after realizing they lacked even a basic e-commerce component on their own websites. The next step is using Facebook, Google, Amazon, Instagram and other platforms to maximize revenue from digital sources. "Whether its Facebook or shopping via Google, it's important for us to leverage these platforms to ensure the sustainability of the brand," said Johnson. "We don't want to abandon our partnerships in traditional spaces, but that pendulum has swung … we want to ensure that we don't limit ourselves by only showing up via our online store that's hosted on Shopify, but fully leaning in our other access points as well."
Bottom Line
The challenges kicked off by the pandemic have also given way to countless digital opportunities for brands to stay in the game, but if brands learn anything from it all, it's that there's no one-size-fits-all channel for success. A solid e-commerce strategy usually looks like an online ecosystem that takes into account and optimizes all of the different ways a customer could come into contact with the brand.
Your website is a source of information on the brand. Make sure it sings. Your website is not just for selling, it's your brand's most critical hub. Whatever information you need to share with your customers, make sure it is highlighted on the website and make it pop, from brand storytelling and detailed product information to community portals and practical information — and yes, your online store too. "It's a place that you can express yourself most fully as a brand," said Supergoop! president Amanda Baldwin. "So we take a lot of pride in that it's an information source as much as it is a selling vehicle." Baldwin said optimizing the website's informative resources is vital as a skincare business like Supergoop! grows. "One of the things that I loved about this brand is that there were so many different types of people that would really believe in SPF for all. We have a line that we sell for six month old babies, and that's something that you can do really uniquely on the website that could be more challenging in a specific retail channel that's much more focused on the specific consumer," Baldwin said. "It really is about growing the pie of spreading our message to an even broader group of people, and really focusing on how it helps the entirety of our business, not just around the website."
And the case for D2C. GT's Living Foods had already established a strong relationship with its customer through digital and social channels, but had primarily relied on partnerships with grocery chains to distribute its bottled kombucha and keep it fresh. Coronavirus forced the company to rethink everything after its supply chains were compromised — stores doubled down on stocking more traditional essential items like eggs, milk, and bread. Their solution, said founder Dave, was to pivot to a hyper-local D2C strategy, working with local food distributors and restaurants who had more time on their hands to get their product directly into the hands of their customers in Southern California, where GT's Living Foods is based. Dave said they had already been exploring this channel, but wanted to find a way to make it work without compromising product quality. "With COVID and the way the world, virtually overnight, aspects of it shut down and other areas ramped up in many ways, we had available resources to start exploring this new channel," he said.
04
Another change coming down the pike: iOS14
With Apple's iOS14 expected to launch sometime in September or early October, brands are bracing themselves simultaneously for upheaval as well as exciting new opportunities.
The most controversial change Apple has announced will allow users to opt out of targeted ad tracking. Platforms like Facebook and other businesses whose revenue will take a hit from lost ad dollars have reacted with anger and dismay, while the opt-out means that marketers will have a tougher time targeting consumers efficiently. Apple has tried to appease concerns by saying it will delay the introduction of the opt-out policy for a year. The reprieve takes some of the immediate heat off, but change is coming and a lot of businesses aren't prepared. If Apple follows through, iOS14 will be a test of marketers' and advertisers' mettle, and will likely separate the wheat from the chaff.
Ben Holmes, vp of Programmatic Demand at AdColony, says iOS14 has the potential to upend the way advertisers target consumers with online advertising. "The doomsday scenario is that … 90 percent of the traffic that you're now generating through an app on an iOS device is not trackable. Completely not trackable," Holmes said. "So everything that the industry has been building for the last five years around personalization, addressable media, lower full-funnel conversion tactics that rely on specific IDFA device IDs to go to match back to an audience—gone. And there's no solution that Apple right now will let you fall back on to then target them instead. It goes completely against the current terms of service that they've put out there."
If opt-out rates are high, CRMs used to help segment consumers by demographic data will be redundant, and a return to the contextual marketing tactics that were prevalent five or six years ago could be in the cards.
Now is the time to revisit KPIs and adapt accordingly for the changes coming down the pike. ROAS KPIs likely won't be adequate to the task ahead, and brands are going to need to double down on audience match once again. Those who have continued to analyze their consumers on a deeper level, breaking their audience down contextually, will have an easier time adjusting.
"If the opt-out rates are high and you can't target, where does that leave someone whose main focus is bringing this highly targeted, very accurate data that you can't even track anymore?" Holmes said. Without targeting, universal KPIs will be rendered meaningless. Instead, marketers will need to rely on contextual and endemic approaches, drilling down to build a layered composite of who the core customers are for different products and where they live online. "Marketers want the deeper KPIs, the deeper metrics, because they want to know how affected their advertising and their marketing budget is," Holmes said.
Rethinking the digital product experience and the user's relationship to the brand will be one of the big themes of the next year. As Apple shuts down device ID tracking, brands will look to other means of data collection. Optimizing the digital experience for the consumer's ease and enjoyment, but also for the brand's benefit, is going to be a top priority—and success will come to those who excel in that arena.
Bottom Line
iOS14 will accelerate trends that are already in motion, deepening the ways advertisers and publishers collaborate for mutual benefit. The demise of targeted ad tracking will force brands to take a more proactive, thoughtful approach to gathering customer data, but the short-term pain should give way to long-term gain. One thing is certain: brands and publishers need to work together, because nobody wants to see an industry dominated by the Facebooks and Googles of this world.
Michael Silberman, svp of Strategy at Piano, said brands who focus on personalizing the user experience stand to gain. "The brands that have developed a rich digital experience and understand the need to engage users in that relationship and in a conversation are finding ways to get users to log in to share information," Silberman said. Acquiring these user identities is one step, the next is to connect a given user identity cohesively across all points in the brand's digital ecosystem.
"The companies that have made that investment in developing content or service experiences that automatically mean they require that direct connection to users are the ones that are going to succeed," Silberman said.
Publisher content studios may take on a more important role, as brands and publishers seek more seamless, integrated ways of partnering. Both sides will lose if Facebook and Google continue to accumulate dominance.
Brands face the challenge of creating content that users really respond to, and publishers could provide a solution. Publishers are uniquely placed to develop content that will engage their users and that's a service that can be leveraged to mutually benefit brand and publisher in the face of the tech giants. "That's the kind of relationship that brands may have with publishers that combines potentially content creation, second-party data that's highly permissioned, and then also zero- and first-party data on both sides into a sort of brand and publisher partnership," said Silberman. "We've heard about some pretty interesting, big ideas around how to execute that."
05
Brands have had to adapt marketing amid a rapidly changing landscape and they need to prepare for an uncertain future
Perhaps one day, marketers will gather over drinks and ruefully compare their plans for 2020, scuppered just a few months into the new decade by the coronavirus. Planning went out the window as brands scrambled to adapt to unprecedented crises, and since then they've existed in an every-changing atmosphere of on-again off-again lockdown, recession and inconsistent support and signaling from governments and agencies at every level.
Of course, planning remains preferable to improvising. If we can get beyond the pandemic and its economic fallout — and absent any other unforeseen emergencies — brands and marketers will instinctively welcome a return to a more stable business landscape. Planning and forecasting are good for brands and will play a key role again in the future.
But the pandemic broke the old planning model, and many companies have seen the benefits of a more nimble approach to marketing and advertising. Brands have embraced more experimental approaches, and built flexibility into their operations. Many brands are now better equipped to thrive in a fast-changing world, meaning that as new information emerges, they can adjust as necessary and capitalize. If one tactic doesn't work, flag it, drop it and try something different.
"We've learned that there are things that you can do relatively quickly as long as you have the right processes in place," said Lenovo CMO Downes. "I think that it has forced us to really rethink the whole end-to-end planning model and to be able to come up with something that's much more nimble, which it also allows us to align more closely to customers."
The old, rigid, long-term planning model is gone. In its place, brands are evolving more nimble approaches to planning, with the customer-brand relationship at the core. Brands need their marketing and advertising strategies to be responsive to current events, and most of all, to shifts in customer needs and priorities. The key is building responsive, durable processes that allow the brand to pick up these signals and adapt efficiently.
When the pandemic struck, Lenovo initially pulled back on its marketing to avoid the risk of appearing "tone deaf," in Holmes' words. After taking a breather, the company resumed its marketing efforts, but working from a quarterly plan rather than the traditional longer-range approach. "We don't want to get too far ahead of ourselves and then have to scrap it and start over," Holmes said. In the past, brands have gotten so caught up in planning cycles and business goals that they've lost sight of the crucial relationship between brand and consumer. "Grounding yourself to the customer being at the center and the reason why we exist—that's really critical," Holmes said.
It's a balancing act. Brands are figuring out how to bake in the optimal mix of planning and spontaneity. Again, it's about building flexible decision-making structures, knowing what to prioritize, when to hedge and when to take a chance when opportunity presents itself.
Bottom Line
Coronavirus has denied brands the ability to plan, and forced some to pivot altogether and reinvent themselves. Few brands will emerge from 2020 unchanged, and that may be a silver lining. Brands have internalized the need to prepared to turn on a dime, and have learned that's an asset even in more predictable times. Brands have revamped operations and decision-making processes to promote flexibility, leaving organizations more nimble and sensitive to grab opportunities with both hands.
"We have been conservative but intentional with our spend on ads," said Johnson. "We take this balanced approach of calculated risks. A lot of staying aware of overlapping opportunities." In BLK & Bold's case, that meant doubling down on the brand's commitment to tackling racial injustice to ensure the brand met the moment as nationwide protests erupted in late May. "We want to make sure that our ads and the copy that goes along to that speaks to where people are and their interests, and ensuring that brands keep that as a priority," Johnson said.
Supergoop!'s Baldwin said the balancing-act mentality may come more instinctively to early-stage startups. "As we navigate all this I think we're learning to stay true to who we are," she said. "Be willing to change, and be thoughtful in how we approach our consumers, but not not let that scare us — embrace that."
"The definition of resilience is being flexible but also planning really well and balancing those two," Johnson said.
Brands are learning that the ability to reinvent yourself is a gift in uncertain times. Keeping all the stakeholders at the table aligned and moving in the same direction is a challenge, but those who can navigate the process nimbly can survive and even thrive in a crisis.
Joe Jackman, CEO of Jackman said that for leaders, the key to successful reinvention is being able to make a clear, compelling case for change. Today it's not hard to find reasons why organizations, businesses brands and leaders themselves have to evolve to keep pace," Johnson said. "It just means the ability to continually become the most powerful and relevant version of you and your proposition, your experience."
06
Overheard
One of the biggest news stories of this year on the marketing front is the future of TikTok as concerns over security surround the app and its China-owned parent company ByteDance. Brands are recognizing the platform as a major opportunity to reach their audiences in refreshing ways, but its unknown fate makes it difficult to plan ahead. Dave said that regardless of this—and regardless of what new platforms are due to rise—TikTok has already set in motion a "new world of dance and not the polished content that we've typically seen on Instagram and other platforms." That raw creativity and the corresponding authenticity from brands is something the younger generation is especially hungry for and it's not likely a trend to dissolve anytime soon.
The rise of platforms like TikTok has encouraged brands to rip up the rulebook and embrace a more free-form, experimental approach to social marketing and branding. Brands feel liberated to explore collaborations with a broader range of partners far beyond their traditional sandboxes. Trusting creators to know their audience and deliver great content means it's OK for the brand to relinquish a degree of control. The emphasis has shifted away from obsessing over consistency of tone and protecting brand assets. Instead, brands are focused on engaging the audience and inviting them to a party that is open to everyone.
While it may seem counterintuitive to draw attention to problems, Maureen Shea, Imperfect Foods' Chief Experience Officer, recognizes that communicating frankly with customers pays off when hiccups are inevitable. When circumstances surrounding the pandemic created major obstacles in stocking and delivery, Shea's team made sure their customer care team was equipped to be transparent and communicative and "get in front of" the issues. "When we did, we were actually seeing sentiments dropping prior to us effectively communicating here's what's going on with our systems and with the volumes, bear with us, we are going to turn this around. The sentiments immediately went back [up] and there was so much appreciation."
07
WTF/Explainers
WTF are hashtag challenges?
Hashtag challenges drive a significant volume of content and user engagement on TikTok. The basic concept is to ask users to set a challenge asking users to film themselves carrying out a specific action or activity and post the video with an accompanying hashtag. The theme has to be interesting, funny or entertaining enough to move users to participate, and as more people take part, the challenge grows organically, potentially going viral. The #PassTheBrush challenge is just one example that blew up this year, livening up lockdown for many TikTok users and giving them a reason to make themselves up. The hashtag itself also has to be memorable, funny or otherwise worth sharing. On TikTok, audio is often a key component of hashtag challenges, with particular clips of music associated with specific challenges.
Brands have found hashtag challenges are a useful hook for creating fun, shareable and viral content on TikTok. For example, Colgate's #MakeMomSmile challenge was simple, heartwarming and tied in appropriately both with the brand and Mother's Day celebrations.
For decades, skincare brand Olay has struck a consistently serious tone with its advertising, which has focused on product innovation and the pursuit of perfect skin. The brand's #SpaDeOlay challenge embraced a more authentic, often humorous, vision of beauty. Olay encouraged consumers to share videos of their "home spa." Some fans showed themselves being pampered by family members, while others included punchlines like a mother struggling to enjoy her "spa" while having to also bathe her kids. The refrain "I used to be so beautiful, now look at me" from CG5's track "Absolutely Anything" adds a wry musical backdrop. "That gave Olay an opportunity to get home and get into their sweatpants, and just be imperfect, and that's the beauty of our platform," Hernandez said.
WTF are Universal Identifiers
Google's announcement that third-party cookies will be eliminated by 2022 brought Universal IDs to the fore as a possible solution for brands and marketers looking to maintain targeted ad systems. These are identities created by ad tech companies using first-party data from CRM and offline data that don't rely on third-party cookies, but still allow marketers to do "intricate audience targeting." Holmes at AdColony said it's often a misconception that the changes coming with Apple's iOS14 are similar to those at Google, and Universal Ids aren't going to be a viable backup plan this time. "Apple is not asking, 'Hey user, can we please share your IDFA with marketers?'" he said. "This is 'Can we track you?" and if someone says no, we can't track you, then that applies to universal identifiers too."
WTF is the ad tech tax?
The ad tech tax is the portion of the ad spending that goes to tech and software intermediaries before it goes to publishers. eMarketer estimated last year that ad tech tax makes up about one-third of total US advertiser spending. Holmes said that one of the positives that could come out of the launch of the iOS14 is that this ad tech tax decreases. "It's going to push middle players out, separating the players from the pretenders," he said.
In other words, if opt-out rates do indeed end up being high, and, as many brands are fearing, marketers have to revert back to their advertising practices from 2014, except this time, there's greater transparency in supply chains. "Understanding of what's out there, how an impression flows, how a bid flows — that education and that knowledge base is so much greater than it was five or six years ago, and that's going to be the key difference this time around," Holmes said. "So I would recommend while marketers are wading through this, really lean into your SPO (supply path optimization) and the people on your team that are tasked with this … so you can follow the money instead of just seeing who has permission to be selling the inventory."
08
Event Video
Day 1
[s3mm type="video" s3bucket="digidaysite-media-bucket" files="Digiday Brand Summit LIVE.mp4″ /]
Day 2
[s3mm type="video" s3bucket="digidaysite-media-bucket" files="Digiday Brand Summit LIVE (1).mp4″ /]
Day 3
[s3mm type="video" s3bucket="digidaysite-media-bucket" files="Digiday Brand Summit LIVE (2).mp4″ /]
https://digiday.com/?p=377087