Mark Duffy has written the Copyranter blog for 10 years and is a freelancing copywriter with 20-plus years of experience. His hockey wrist shot is better than yours.
Real life ads are actual events that become ads, accidentally — as opposed to the made-up ads created by creative professionals who fake-love your brand when really they hate your stupid brand and you, and the only thing they're thinking about is whether or not the ads have a chance of being pieces for their portfolios (true story, marketers, sorry/not sorry).
Drug trafficker greatly increases sales traffic.
Last week, thanks to Sean Penn and the Internet, the world's largest drug trafficker, Joaquin 'El Chapo' Guzman, became the unpaid worldwide spokesmodel for Barabas' hideous men's shirts. And thanks to "El Chapo," the two Iranian brothers who own two Barabas Los Angeles locations will soon probably have a new beach house.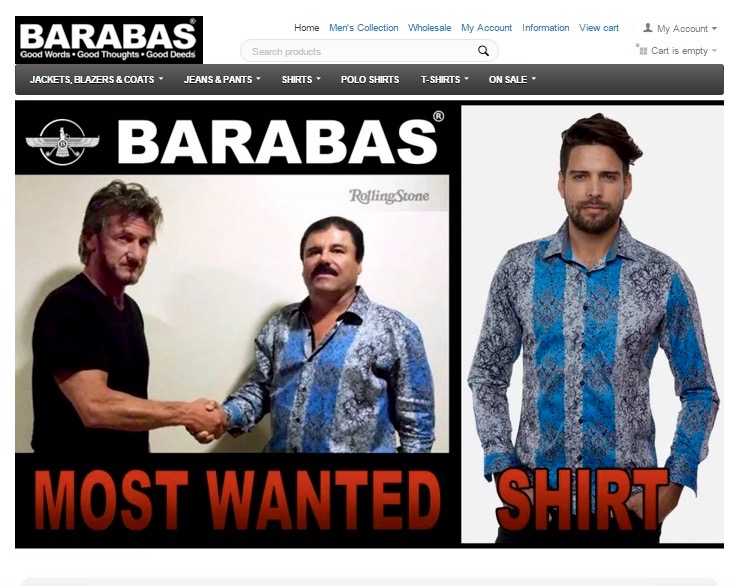 "Right now, it's crazy," designer Shawn Esteghbal (one of the brothers) told CNN. "We cannot keep them in stock, and we have a lot of demand from all over."
They've even renamed the shirts the "El Chapo" shirts. Perhaps feeling a little guilty about making so much money on the back of drug money, the brothers have since changed their homepage to this:
Aussie man pun-ishes girlfriend during Ikea trip.
Last August, Simone Gilmore, who had just moved in with his girlfriend Dana, was very prepared for their first romantic IKEA trip.
Ikea has made many very good ads over the years, especially the early U.S. work in the 1990s by Deutsch. But this non-ad is easily a better ad than all of them. That's because it's real and because it makes you want to go to the store and make-up your own puns. It's just a wonderful thing.
I've skeptically waited to see if any information would come out that this was a paid stunt, but nothing has surfaced. It was apparently real.
Red Bull gives you … shark punching power!
Also last summer, Australian surfer Mick Fanning suffered a Red Bull-sponsored shark attack. Said Fanning:
"[The shark] came up and went for the tail of my board. I don't know why it didn't bite .… Then it came back again, I tried to position myself to the side of it. That's when I punched it, I just went into fight or flight, said Fanning while deftly gripping both a microphone and a Red Bull in his left hand.
Fight or flight? Ouch. Not a smart choice of words, Mick, considering your sponsor's tagline. You'll do better next time with proper pre-coaching by a client PR rep.
What would you do … to keep your children from eating your Pop-Tarts?
In the exact same spirit of "What Would You Do For A Klondike Bar?" the Driggers of South Carolina forced their 14-year-old daughter to live in a tent in the woods for a week last July for eating an "unauthorized" Pop-Tart.
"She couldn't return (home) for any reason," Police spokesman Braden Bunch said. "Not to get a drink, not to use the bathroom, nothing."
The parents were arrested, and the child was placed in the custody of the South Carolina Department of Social Services. Pop-Tarts should have immediately blanketed Sumter County with helicopters air-lifting in cases of free product.
Subway: Eat fresh…er across the street at Potbelly.
Lastly, in Chicago last April, one Fredrick Warren (below) robbed a Subway at knifepoint and then strolled across the street to buy a far-superior Potbelly sandwich. He was arrested there before he could even finish his delicious meal.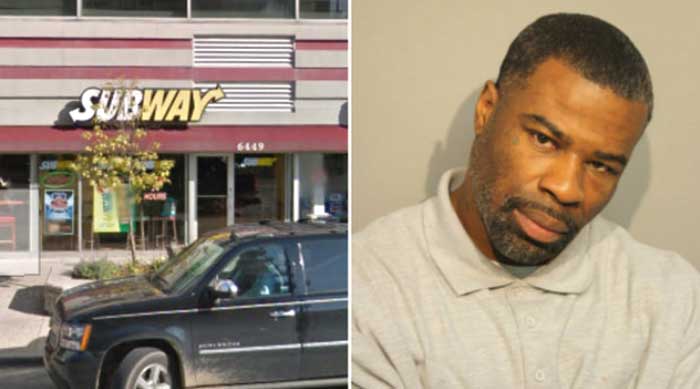 Potbelly should have paid Warren's bail and legal fees, and then made him their national spokesman. Shit, I could have written 10 hilarious spots for them in a day.
https://digiday.com/?p=157346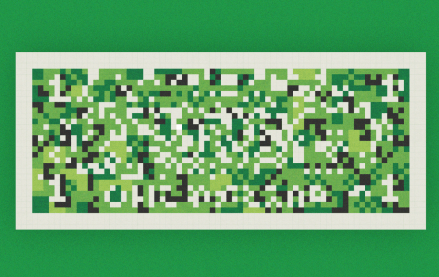 September 21, 2023 • 3 min read
Ducati has legitimate reasons to investigate Web3 tech as a marketing tool. Building a community of Ducati enthusiasts, or "Ducatisti," has been a core element of the brand's marketing for decades.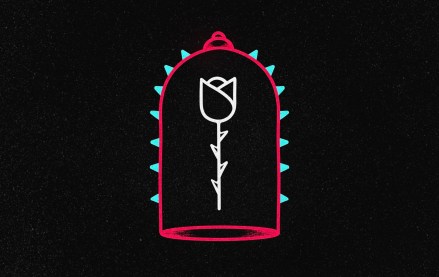 September 21, 2023 • 5 min read
In this edition of the weekly Digiday+ Research Briefing, we share focal points from Digiday's recently released reports on agency and brand confidence in TikTok, and on how publishers are making Instagram work for them.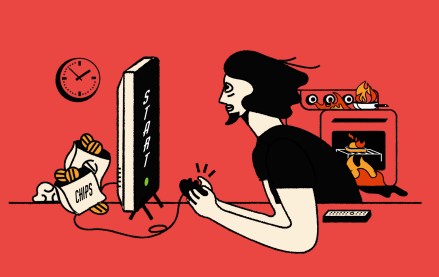 September 21, 2023 • 4 min read
While this is the first gaming related livestream Fandom has done with Instagram, it's part of a bigger push to celebrate and embrace the vast gaming community among the Gen Z demographic thriving on Instagram's platform.