This is the fourth installment in our Video Upfront series, an inside look at the 2013 online video market for brands and agencies. It is brought to you by Celtra, the industry leader for rich media mobile ad serving and analytics.
Every year the digital media industry makes a bigger deal of its "NewFront" events, as it attempts to redirect some of the $70 billion that is spent annually on TV ads to online video instead.
By one metric, their success is undeniable: This year a total of 18 video sellers will coordinate a week of events in NYC in association with the IAB, including Google, AOL, Yahoo, Microsoft, Hulu and Vevo. There are some head-scratchers in the dozen and a half. The Wall Street Journal? And these are just the companies on the "official" slate, as several other digital players like Magnet Media have glommed on with their own unofficial presentations.
The problem: There's little evidence these TV-like events are actually doing much to move the needle when it comes to marketers writing checks. Relatively little business is actually closed on the back of NewFronts like it is during TV upfront, regardless of how many celebrities are wheeled out and how much money is spent on after-show parties.
The reason is simple. The Internet is not TV. Even if it nails the boozy parties part, it's still missing two critical ingredients to what makes the TV upfronts work: scarcity and don't-want-to-miss great content. Media buyers Digiday spoke to generally applaud the idea of the NewFronts and give points for trying, yet none saw them as major business imperatives for clients.
"The NewFronts are an obvious attempt to build excitement around digital video to attempt to pull some of that old TV money into the digital space," said Ben Kunz, Mediassociates vp of strategic planning. "But digital video is already super cheap and plentiful, so there's little scarcity to drive value in buying video upfront in my view."
One media buyer groused that the expanding roster is indicative of the Internet's problem of confusing buyers. There's no possible way a brand could process all those presentations, and many of those presenting have no business doing so, the buyer said. Besides, many of the brands in town for the TV upfronts will not be around next week for the Web's little-sibling version.
Present these facts to those powering the NewFronts, and they'll turn to that squishy concept of "perception." The thinking is the NewFronts are less about actually selling media than "educating" the marketplace. The Web really does have high-quality content! And yet you have to wonder if it would need to be so insistent on this if it were evidently true.
"The Web cannot compete with TV prime time for now, but the NewFronts, for me, are about a long-term declaration that we're here and that we're game," Ran Harnevo, AOL's svp of video told Digiday at Brightroll's video summit event last week. "It's the beginning of an education to the buy side that something is really starting to happen here."
Sure, they're lots of "sizzle" and not much "steak," but agency execs say they still appreciate the effort. They don't view them as a waste of time because it helps them open their eyes to possibilities outside of just TV.
"From an agency perspective, I like the NewFronts because it enables us to invite clients and say, 'Look, we're not joking here,'" said Spark Communications director Kristin Haarlow. "It might allow some dollars to be shifted, but it's more about an education platform."
ZenithOptimedia svp James Kiernan agreed. From an agency perspective, they can help clients keep pace with the market. "They help raise awareness. The attention they've drawn has sent a small yet meaningful message to the TV marketplace that advertisers have more compelling options to place their media dollars, and having clients assemble from all parts of the country to get their immediate reaction helps."
Kunz, who is unsure if he'll personally attend, was skeptical NewFronts are really capable of directly influencing large amounts of spending in the current market, yet he too placed value on their "educational" elements. "The digital video space is changing so fast, with so many players such as Amazon, AOL, Microsoft, Vevo, Vudu, that the NewFronts could be a great forum to really educate media buyers on the value of putting money there, not just to try to sell them. Imagine that; using education to make wiser media decisions."
When it comes to the question of whether or not the NewFronts are "working" in the sense that they're marketing exercises without clear sales goals. But considering how much is now invested in these events, ad sellers are clearly hoping that "education" will turn into significant ad budgets sooner, rather than later.
UPDATE: A previous version of this story stated Alloy Digital was not an affiliated with the IAB's Digital Content NewFronts but it is, in fact, a presenting partner.
https://digiday.com/?p=37119
September 27, 2023 • 10 min read
Digiday+ Research assesses how brands and influencers are using Shorts to reach new audiences and what types of Shorts videos create the most buzz for marketers.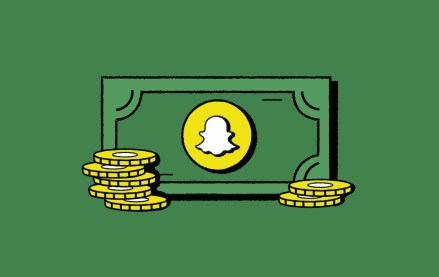 September 27, 2023 • 4 min read
Yesterday, Snapchat marked its return to in-person agency roadshows, sending company representatives to Horizon Media's Manhattan office to showcase a Snap-designed video game intended to capture the essence of what it's like to work at an agency — and how Snapchat can be part of the process.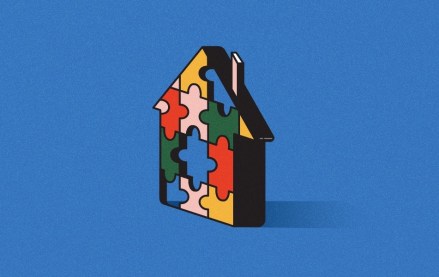 September 27, 2023 • 5 min read
As in-housing settles in as a mainstay, some marketers push for complete control.