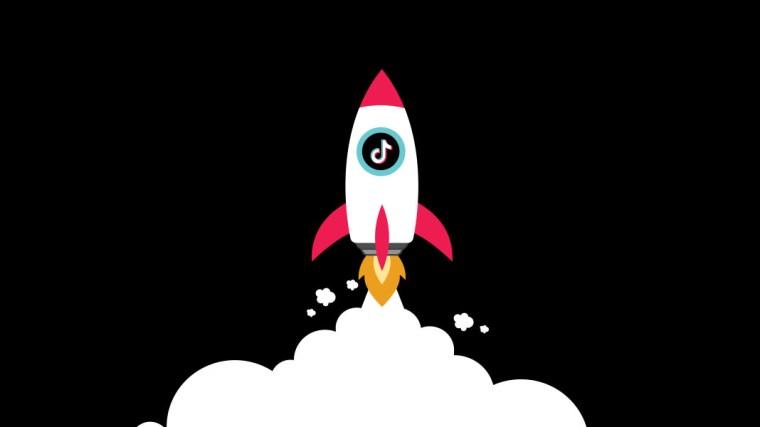 Ivy Liu
May 31, 2021 • 4 min read
•
•
To create content that viewers want to see and — maybe more importantly — engage with is the secret every brand wants to know.
Jacob Pace, CEO of Flighthouse, a digital content studio and marketing agency, has tapped into creating content for the digital age — a maneuver that has helped popularize the videos on his company's TikTok page.
"[TikTok] is definitely great testing grounds," Pace said at Digiday U's event on May 12 that explored how brands found enough success in experimental channels to make it part of their permanent strategies.
[s3mm type="video" s3bucket="digidaysite-media-bucket" files="Digiday U w_Jacob Pace @Flighthouse.mp4″ titles="Digiday U with Jacob Pace of Flighthouse – Case Study Jun 2021″ /]
Flighthouse's Mission: create popular content on TikTok
01
How did it happen?
Pace's experience working at an ad agency kept him in the know of what was happening on Musical.ly, a lip-sync video service that later merged with TikTok. He then acquired a company that caught his eye, called Flighthouse. Within a year, the company grew to about 15 million followers on TikTok, at which time it began rolling out original content.
Now, the company has grown to more than 27 million followers on TikTok as it specializes in what Pace calls "short-form game shows" featuring stunts where guests finish the lyrics of a song or guess what the other person is dancing to, based on popular TikTok dances.
"It's one of those apps where there's something for everyone," Pace said.
02
Findings
"A lot of it was experimentation," Pace said, adding that the company tried out "four or five different formats" before landing on the style of video the company now realizes is successful among its fans — a minimum of two people in front of a colored backdrop playing short games.
Short-form comedy skits and scripted shows were left on the cutting room floor, Pace said. "Like with anyone, it's a process of creativity and experimentation," he added.
Pace called TikTok "good testing grounds" for experiments because it's "low pressure" enough (because not all content will necessarily be pushed to every follower) which makes it "less intimidating" than a competitor like, say, YouTube, Pace said.
"As brands start to find success on the platform, it's a good opportunity to recognize that little bit of success and potentially ramp it up if anything particular works," Pace said.
Pace watches how views perform across content on TikTok, as well as engagement on the videos themselves. But brands should keep in mind what exact KPIs they would like to see out of a campaign.
"With marketers and TikTok, before saying 'oh I'm too old for TikTok' just spend some time on the app," Pace said. "It's not that hard of a platform to navigate."
03
Advice
Put a (flexible) plan in place. All while spending time on the app, experimenting with it — and caring enough to follow up when there are successes and failures, Pace said.
Flighthouse managed to grow its TikTok following by more than 10 million after it established a strategy to "become the BuzzFeed of TikTok."
"Anybody could have thought of that idea," Pace quipped. The company maintained mostly an organic growth strategy, but Pace said he could see paid being an opportunity, especially when it comes to the DTC space — particularly to track conversions.
"You want to be careful with paid," Pace said, adding that he recognized it had its role, especially in A/B testing. "I've seen brands go by the wayside, get flamed on the internet because they use too much paid."
Marketing departments should also think thoughtfully about their teams. A marketer that is "rocking solo" and looking to learn how to use TikTok or YouTube, Pace suggests you "put yourself out there, make an effort." Conversely, a marketer who is running a team and does have access to additional resources, "pluck someone out of college." "There are so many ambitious kids out there that are down to help," Pace said.
04
Where do you go from here?
Experiment as much as you can. "There's no secret sauce when it comes to TikTok, literally," Pace said. "Anything can potentially work."
Keep in mind a diversified strategy — especially as competing platforms roll out similar features as one another. "Be on multiple platforms," Pace said.
That being said, Flighthouse is "still bullish on TikTok." "It's one of the best platforms for what it does," Pace said. "In general, we're looking to create more content, better content, diversify the platforms we're on. The goals are multi-pronged."
https://digiday.com/?p=415650