There's a certain irony in the fact that as the journalism industry shrinks, due in part to shifting brand dollars, the newsroom has become a focus for forward-thinking brands.
The idea behind brand newsrooms is to produce content people actually want — and to do it at the speed of digital culture. That means putting an emphasis on shareability, in the hopes of reaching an expanded audience. The thinking for some brands is that the culture and approach of a newsroom, particularly the speed at which it operates, is needed to stay up with the frenetic activity of consumers in digital media.
Virgin Mobile started down this path in 2012, when its marketing budget was 0.1 percent of the category spend. Its newsroom, or Virgin Mobile Live, goes beyond a single website to encompass Facebook, Pinterest and BuzzFeed. Every so often, Virgin Mobile gathers its public relations, social and advertising agencies in a room in Virgin Mobile's New York City office, where they reenact the story-pitch process. For the brand, good story ideas are pieces of content it can get up quickly, spread through its social media channels, and connect with its young audience, 18-to 30-year-olds.
This can mean producing "10 Reasons to Unfriend Your Parents on Facebook" or "10 Awesome Ways to Hide Beer at the Beach." It's the type of content you'd more likely see at BuzzFeed than the typical brand microsite.
"It all started with this idea that we were being outspent by all our competitors by an egregious amount, and we wanted to look for a way to keep our voice in the conversation," said Ron Faris, head of brand marketing at Virgin Mobile USA. So Virgin decided its time and money would be better spent creating "a loud voice published daily to get [its] news out there," said Faris.
That's helped Virgin's content get shared 100,000 times per month on Facebook and 200,000 times per month on StumbleUpon. Virgin Mobile doesn't skip publishers with its newsroom approach. In fact, publishers like BuzzFeed are important distribution and creative partners.
Like any publication, Virgin Mobile spends a lot of time figuring out its voice. Brands can easily talk about acting like a publisher, but the world is full of dull, unsuccessful publishers. The successful ones stand for something and have a distinct point of view.
Virgin Mobile has settled on a youthful, irreverent voice that is the marriage of pop culture and technology. That's what leads it to gin up items like "The 19 Most Ridiculous Texting Fails" and "11 Things No One Wants to See You Instagram." Those stories don't have much to do with Virgin Mobile, and that's as it should be, Faris said. The important thing is Virgin Mobile is setting itself up as part of the in-crowd. The ideal is that, unlike its competitors, Virgin Mobile will talk to its young consumers as one of its friends, not like their parents. With these types of posts, Virgin Mobile is playing to smartphone culture rather than hitting its target over the head with loud promotions.
Being a publisher, particularly for a brand, is hard work. For every post that takes off there are many, many duds. Virgin Mobile tries to counteract that by taking something of a portfolio strategy. The newsroom approach is a way to streamline the time between idea and execution. The key for Faris: keep putting stuff out there, see what works, see what doesn't. The brand typically posts seven times each day.
And this approach appears to have legs. According to Faris, people who view Virgin's content are 30 percent more likely to consider becoming a customer because they have an affinity for what the brand represents. The more nuanced approach, captured by Virgin Mobile's "Higher Calling" brand positioning, will see its biggest benefits in engendering loyalty in an area where most people hate their cell providers.
"We are trying to be a cellphone company with soul, a company that stands for something bigger and changes the relationship you have with the phone company," Faris said.
https://digiday.com/?p=17982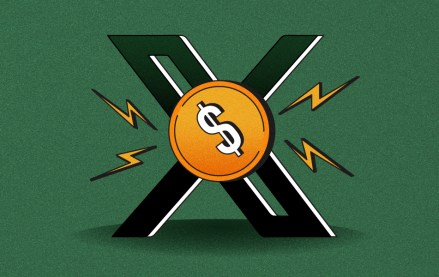 December 4, 2023 • 4 min read
Less competition for ad inventory means lower prices, but at the cost of associating with a platform facing ethical challenges.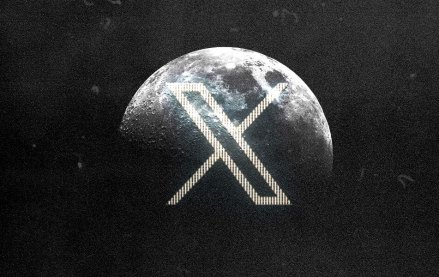 November 30, 2023 • 4 min read
In the packed DealBook conference in New York yesterday, owner Elon Musk bluntly told them to shove it.
November 30, 2023 • 2 min read
WorkTok, or CareerTok, is in full force. Combined, those hashtags on TikTok have over four billion views and it is benefiting Gen Z.