There may be no Thanksgiving in the U.K., but there's always appetite for discounts in the run-up to Christmas. And, increasingly, British shops (and shoppers) are embracing Black Friday and Cyber Monday just as enthusiastically as their American cousins across the pond.
Retailers including Walmart-owned Asda, Amazon, Argos, Currys, Sainsbury's, Shop Direct and John Lewis will all be offering deep discounts on the last weekend of November. And as those retailers up their marketing spend on the event, the "Black Friday" moniker has begun to stick. A survey of 1,000 U.K. consumers from eDigitalResearch and IORMA found that 72 percent of consumers had heard of Black Friday. Nearly half (45 percent) had heard of Cyber Monday, while 22 percent claimed they had made a purchase on Black Friday in the past.
Black Friday has only recently gained traction in the U.K. Amazon.co.uk was the first to start discounting that day in 2010. Very quickly, media curiosity and competitive pressure has retailers all dropping their prices to avoid being trumped by their competitors.
The British edition of last year's Cyber Monday saw online sales grow 31.6 percent compared to the same Monday in 2012. The average order value was £81 ($127), according to IBM Digital Analytics Benchmarks. A limited experiment with Black Friday discounts last year by the U.K.'s fourth-largest online retailer, Shop Direct, far exceeded expectations.
"[Last year, we] worked closely with our suppliers to buy in must-have products on promotion and had a hunch that being able to pass on those deals to customers would be a big hit," wrote Jon Owen, retail brands and trading director at Shop Direct, in a statement. "But the level of engagement and incremental sales it drove completely blew us away. It was hands down our busiest ever trading day, generating up to 10,000 orders per hour on Very.co.uk alone."
Shop Direct is investing close to £1 million ($1.6 million) on promotional activity to highlight the event this time around. Discounts will be available across all its retail sites.
Of course, Nov. 28 through Dec. 1 has always been a crucial time for retailing. Thirty percent of consumers are expected to make the majority of their Christmas purchases around then, according to the eDigitalResearch and IORMA study.
Retailers have been looking for the edge to get them to spend with them before anyone else. Discounts have been creeping earlier and earlier in the U.K. for years. With Black Friday, retailers have clearly seen awareness of the event crossing over from the U.S. After all, videos of people fighting in malls to get the last-remaining TV set are a fascination for TV news channels and sites. This has created opportunity to make this time of year a more recognizable shopping "event."
John Andrews, chairman and CEO of IORMA, is himself surprised at the level recognition of these retail events from U.K. consumers. And, he said, it's more than just a reflection of the American influence on the retail and media industry.
"It goes deeper than that. It's a trend in society driven by technology where trade is becoming borderless," he said. "People pick up on things on social media, and it drifts across the Atlantic. They don't always think about geography. And guess what? People like a bargain, so it is taking off here too."
Image courtesy of Bikeworldtravel / Shutterstock.com
https://digiday.com/?p=96211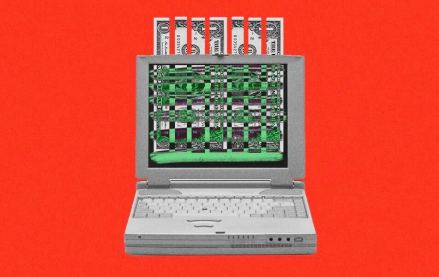 December 5, 2023 • 5 min read
Agency clients still see programmatic as an important part of their marketing budgets. But, overall, the uncertainty around programmatic could be causing them to lose confidence in online display ads as a marketing channel, and, as a result, agency clients are investing less in online display.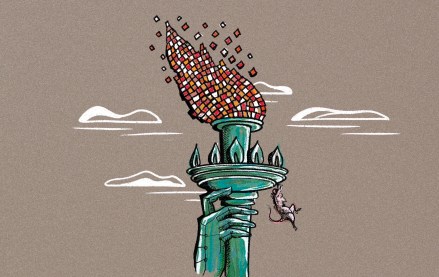 December 5, 2023 • 3 min read
There's a global AI race and different regulations in different countries might be slowing down – or speeding up – innovation. Here is a breakout of how regulations are being shaped on both sides of the Atlantic.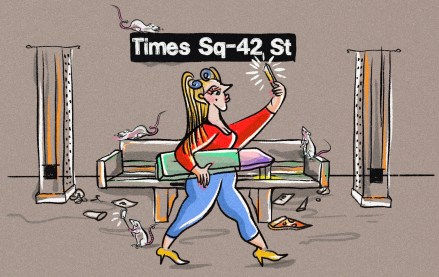 December 5, 2023 • 6 min read
Virality may mean something is simply viral within that niche rather than hitting a level like the Ice Bucket Challenge.