The media world remains obsessed with millennials. The generation born roughly between 1980 and 2000, millennials are the largest demographic in the U.S., representing a third of its population. They wield enormous spending power and even greater social influence.
To publishers, brands and marketers, millennials are potential lifetime customers, if managed appropriately. That's why those groups spend enormous sums of time and money attempting to understand (and appeal to) the millennial audience.
We kept a careful eye on millennials this past year, too. Here are five things we learned:
Millennials haven't abandoned traditional publications.
A raft of media companies cater specifically to millennials, operating under the assumption that traditional publishers don't do a great job reaching the 20-something crowd. But it turns out traditional news publications do just fine with millennials, while other self-proclaimed millennial publications, such as Ozy and Vocativ, actually attract an older crowd.
Using data comScore provided to Digiday, we created a millennial-traffic breakdown for select media stalwarts (New York Times, Wall Street Journal, New Yorker, etc.) and upstarts (BuzzFeed, Vice, Elite Daily, etc.).
The New York Times reached more than 64 million unique visitors across desktop and mobile platforms in October, according to comScore data. Over 20 million (32 percent) were millennials. The New Yorker received 5.5 million total unique visitors, nearly 2 million (36 percent) of whom were millennials.
During the same period, Vice racked up close to 25 million total visitors, including over 15 million millennials. Vice enjoyed a higher portion of millennial visitors — 61 percent — than the Times, but a smaller aggregate millennial audience. Of the 14 publishers studied, Elite Daily has the largest proportion of millennial visitors: 21 million of the site's 28 million uniques (a number which makes it bigger than Vice, it should be noted).
BuzzFeed dominates both categories with over 74 million unique visitors, including 39 million in that desirable 18-to-34 age range. That means more than half of Web-browsing millennials in the U.S. (75 million) visited BuzzFeed at least once, according to comScore.
Millennial dudes dig online video.
Millennial men watch a copious amount of online video, more than any other demographic, according to research Nielsen released last week. In the U.S., the average millennial male spends 2 hours and 15 minutes each week consuming videos on the Internet. This group also spends the least amount of time watching traditional television: just 20 hours each week, compared to 23 hours for millennial women and 28 hours for Gen X males.
There are major discrepancies among different ethnic groups' consumption habits, Nielsen found. African-American millennial males spend more time watching both traditional TV (33 hours) and online video (3 hours) than the average, while Asian-American millennial males watch less TV (11.5 hours) and even more Web video (nearly 4 hours).
Millennials prefer socially responsible brands.
Millennials are a passionate bunch. High school seniors today are more likely than previous generations to say that making a contribution to society is extremely important to them, according to an October 2014 report from The White House's Council of Economic Advisors. Among the slightly older segment of the generation, 92 percent of millennial employees felt they were actively contributing to a company having a positive effect on the world, according to research from Achieve.
Whether their cause of choice is global warming or animal rights, millennials' sense of social responsibility affects their brand purchases, according to a global report by Noise|The Intelligence Group. Millennials are three times as likely to wear clothing from socially conscious brands over luxury brands, the report asserts. Moreover, four in 10 are willing to pay more for products and brands that are environmentally friendly. In China and India, which have serious pollution problems, 65 percent and 60 percent of millennials respectively say they're willing to pay more for eco-friendly products.
Like everyone else, millennials are very fond of Amazon.
Amazon sits atop multiple lists of millennials' most-loved brands. After surveying 3,000 U.K. millennials between the ages of 18 and 24, youth insights consultancy Voxburner placed the brand atop its annual "Youth 100" list last month. Impressively, 94 percent of respondents expressed a positive sentiment toward Amazon. YouTube and Google sneaked in just behind the online retail giant, each garnering a 93 percent positive sentiment among Voxburner's sample.
"To be a successful youth brand, you must be able to do at least one of three things: make young people's lives easier, more fun or save them money," said Simon Eder, the founder of Voxburner. "It's amazing how many brands are ticking these criteria."
A March 2014 report on millennials from Verizon displayed similar results. Amazon, YouTube, Facebook and Google ranked as the top four millennial brands respectively. Amazon was also the top brand for non-millennials. The major discrepancy between millennials and non-millennials was the groups' interest in broadcast networks: All four broadcast networks (CBS, ABC, NBC and FOX) appeared as top-10 brands for non-millennials, while none were in the top 10 for millennials.
Facebook, YouTube and Pandora still dominate millennial smartphones.
Despite its rapid growth, Snapchat still lags far behind Facebook, YouTube and even Pandora with millennial app users, according to comScore data.
The primary Facebook app had over 47 million unique visitors between the ages of 18 and 34 in October, an 8 percent increase from the same period last year, according to comScore. That makes it the biggest mobile app among the millennial crowd.
Among the top 15 apps for millennials (as determined by monthly unique visitors), Facebook also operates the fastest-growing one: Facebook Messenger. Facebook's messaging app had over 30 million unique millennial visitors in October, up 145 percent compared to October 2013. That gives it the fourth-largest millennial user base, behind YouTube (43 million) and Pandora Radio (36 million).
Snapchat had 17 million unique visitors in October, growing 67 percent from the same period the prior year. Of the top 15 apps, Twitter, with 15 million uniques from millennial users, had the smallest millennial growth: just 6 percent.
https://digiday.com/?p=99007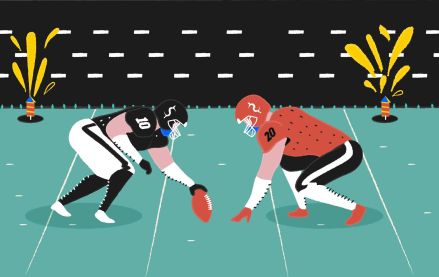 December 6, 2023 • 4 min read
In response to this challenge, the NFL's Detroit Lions have adopted a proactive strategy, introducing an extra channel for their local NFL broadcast. The objective is to broaden advertising opportunities, leverage direct-to-consumer distribution, and establish stronger connections with local fans, with the ultimate goal of increasing preseason viewership.
December 6, 2023 • 4 min read
It's been over a decade since the most recent entry in the wildly popular "Grand Theft Auto" series came out in September 2013, meaning anticipation for "GTA 6" has been building for years. Rockstar titled yesterday's trailer as "Trailer 1," making it clear that the company is poised to launch a massive marketing campaign in the lead-up to the game's 2025 release.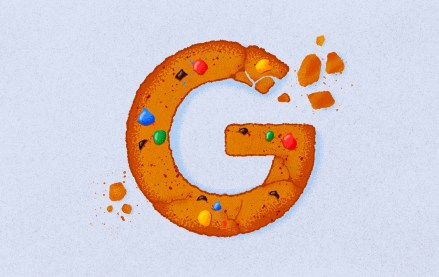 December 6, 2023 • 4 min read
A healthcare client that decided to scrap all conversion tags and cookies within weeks provides a case study for what will likely be a common experience in a year's time.