Digiday Media is hiring for a variety of positions across its editorial departments at both of its brands, Digiday and Modern Retail.
Read about each position below, and apply via the link.
Platforms reporter, Digiday
We're looking for an experienced reporter with a minimum of 3 years experience to cover platforms, such as Google and Facebook, and the ecosystems of media and advertising companies that surround them. You'll be well-sourced at platforms as well as at the media and advertising companies — including publishers, advertisers, agencies, ad tech companies and influencer firms — that distribute content on and/or buy ads from the platforms. You'll be knowledgeable about the platforms' various business models, including how other companies, directly and indirectly, generate revenue from the platforms and the tools that the platforms provide to these outside companies. Responsibilities will include being able to connect the dots on moves that the platforms make and their ripple effects across these broader industries, anticipating those ripple effects and following up on their impacts.
Media reporter, Digiday
Digiday Media is looking for an experienced reporter with a minimum of 3 years experience to cover the business of publishing, digging deep into how publishers make money in a challenging environment. We are looking for more of a reporter than a writer, someone willing to dig into the details to report out both the big picture of being a modern publisher as well as the in-the-weeds details of how modern publishers execute on their strategies, whether that's implementing email newsletters, subscription tech, doing deals with platforms. This role is focused on the money side of media. To be considered, you'll be well-sourced at top publishers, from magazine companies to newspapers to digitally native players and will be extremely well-versed in how monetization systems work, from ad tech to subscriptions to video.
Media editor, Digiday
We're looking for a media editor who has deep knowledge of the media industry, particularly the underpinnings of how publishers make money, to lead our coverage of the fast-changing landscape for publishers. You'll manage a team of reporters to cover both the big picture issues facing media, from the control of the duopoly to the scramble for subscriptions, also covering the mechanics of succeeding as a modern publisher, whether that's using email newsletters to cut down on subscriber churn or implementing a successful PMP strategy. This role is a hybrid of reporting and editing. The ideal candidate is comfortable doing both and juggling multiple projects simultaneously.
Multimedia producer, Digiday Media
Digiday Media is looking for an audio and multimedia content producer with 1-2 years' experience for a contract role (can be remote) to produce podcasts. Responsibilities include audio production, recording and producing all podcasts (Digiday Podcast, Digiday Live, Glossy Podcast, Making Marketing) and repurposing audio to grow reach. You'll also create videos, graphics, gifs and other platform-specific multimedia material to promote stories.
Editor, Modern Retail
Digiday Media is looking for an editor to lead Modern Retail, its new publication devoted to chronicling the reinvention of retail. You should have a demonstrated aptitude for building a brand and strong editorial vision, as well as the ability to guide and lead reporters. Excellent writing and editing are a must, as are a willingness and aptitude for managing a team. An entrepreneurial mindset is a must. This position requires setting a vision for the brand — and executing on that vision. You will ideally have strong connections and sources both in and out of the industry and be comfortable representing Modern Retail and Digiday Media at events and industry gatherings, both domestically and internationally.
https://digiday.com/?p=342697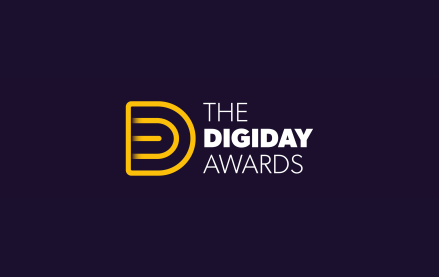 September 26, 2023 • 3 min read
•
•
The 2023 Digiday Awards highlighted a surge in different techniques to gain customer engagement, from multisensory encounters to infusing cutting-edge technologies and more. This year's winners also focused on collaborative partnerships to access untapped markets, craft distinctive offerings and spur innovation. One program that touches upon all these themes won Best In-Game Advertising Strategy — […]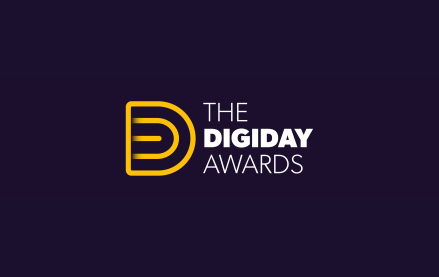 September 12, 2023 • 5 min read
•
•
This year, immersive brand journeys and multi-platform campaigns have become essential strategies for brands to tap into new markets and diverse audiences with innovative and unique offerings. Finalists for the 2023 Digiday Awards have also leaned on influencer marketing, brand collaborations and visual storytelling to foster deeper connections with their audiences. For instance, in the […]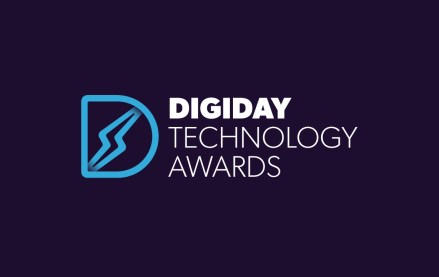 August 29, 2023 • 3 min read
•
•
The full roster of 2023 Digiday Technology Awards winners highlighted how companies are adopting new technologies in pursuit of highly effective personalization balanced with data privacy. Among the prevalent themes this year were micro-personalization with AI, e-commerce technology as well as privacy compliance and partnerships. Putting artificial intelligence at the forefront was LivePerson, winner of […]