Warner Bros. Discovery, Cancer Research UK, Marriott Bonvoy and Bidstack are Digiday Marketing and Advertising Awards Europe finalists
November 15, 2022 • 6 min read
•
•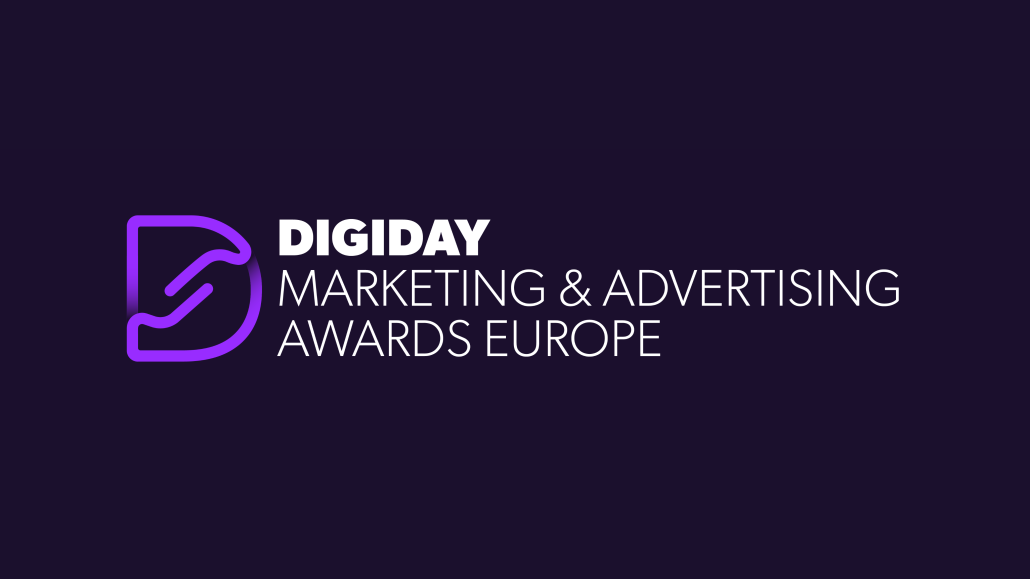 European marketers turned to data-based content strategies across a wide range of channels to help drive engagement for brands. For many companies in this year's Digiday Marketing and Advertising Awards Europe shortlist, attracting Gen Z consumers and highlighting their meaningful practices are also top priorities.
Warner Bros. Discovery received a nomination for Best Use of Data for its Winter Olympics campaign with Movable Ink. Warner Bros. Discovery reported a record Olympic Winter Games viewership and engagement, driven partly by the highly curated, relevant, personalized experiences offered through its email channel. Warner Bros. Discovery and Movable Ink worked together to create a bespoke, live medal table used for their triggered daily round-up emails across nine countries in eight languages to excite Olympics fans in a localized way. The medal table was developed to deliver a tailored and accurate experience to users and allow for easy swapping of data sources and assets for future tournaments.
In the new Best Use of Audio category, Cancer Research UK earned a nomination for its Race for Life campaign. Cancer Research UK worked with A Million Ads and Mediacom to create hyper-localized audio campaigns to increase awareness of its Race for Life fundraising events. The teams employed postcode targeting to call out a listener's local race and recorded ad variants in male and female voices with regional accents. According to research by Unmissable, audio emerged as a vital channel for the Race for Life campaign and provided strong uplifts versus the control group.
Redefine Meat secured nominations in several categories for its European launch, including Best Use of Video. The company, which creates plant-based meat with proprietary 3D printing technology, leveraged visual and written content to generate brand awareness and collect leads ahead of its launch in Europe. Working with digital marketing agency Moburst, Redefine Meat launched a large-scale, broader awareness campaign featuring engaging visual assets to catch consumer attention and generate awareness for its products. The campaign included a newly-launched TikTok channel, which garnered 16 million video views in 60 days and increased engagements and impressions on Facebook, Instagram and LinkedIn.
Marriott Bonvoy, Publicis Sport & Entertainment, Publicis Media and Bidstack received a Best Use of Technology nomination for their metaverse campaign. The hotel loyalty program partnered with in-game advertising and monetization platform Bidstack to deliver a range of native in-game ad placements and branded experiences directly into the gameplay of leading titles such as Tennis Clash, Football Manager 2021, Dirt 5, Rezzil Player 21 and Top Eleven. In-game placements and branding appeared on stadiums, racetracks, custom vehicle wraps and unique character skins. With Bidstack's SDK technology and publisher partnerships, Marriott Bonvoy created seamless brand integrations that directly and authentically engaged gamers. It was also the first hospitality brand to engage its target audience in the metaverse across VR, PC, console, cloud gaming and mobile devices.
Creative agency The Wild earned a nomination for Best Influencer Collaboration for its campaign with Major League Baseball to create interest around America's Pastime among 18–34 year-olds in Europe. With limited live games during the 2021 season, The Wild created an original series featuring celebrity guests and iconic baseball dishes hosted by Instagram culinary star What Whilly Cook. In the five-episode YouTube series, 'Home Plate,' celebrity guests competed against the host to recreate classic stadium dishes — driving 553,000 organic views, 867,000 paid views and more than 10 million impressions. Once MLB games were live again, the series spawned a spin-off with micro-influencers called 'Home Plate: Rivalries' on Instagram.
Altogether, the judges' nominations in 2022 demonstrated that companies are experimenting with new ways to attract audiences.
See the complete list of finalists below.
Agency of the Year
Aspectus Group
Assembly
Realtime Agency
RocketMill – The UK's largest employee-owned agency
Team Whistle's "MAGNET" Agency
Best Branded Content Series
"The Roads To Carbon Neutral" TotalEnergies x NBCUniversal Catalyst
Jungle Creations for Heinz – Heinz & Twisted: Sandwich Goals
KPN & Team5pm – KPN Ultimate Speedtest: adding value to the YouTube gaming community with strong and original branded video content.
UBS and WSJ Custom – Sustainable Investing: The Tough Questions
Best Branded Content Site
Footballco and Heineken – Fresher Football launch
Ithra x NBCUniversal Catalyst – Digital well-being
WePresent
Best Campaign Pivot
Brandfirm
the7stars: Gala Bingo
Best Collaboration
CHS & Hyperoptic – Ready to Reach Hyperspeed?
MediaCom UK, Sky, Engine, SuperAwesome, Hogarth Metaverse Foundry
MiQ x Deliveroo: The blueprint for expanding global programmatic capabilities through collaboration
the7stars: Gousto Beats on Spotify
Wilderness Agency
Best Community Management Strategy
Wilderness Agency
Best Emerging Tech Campaign
Anzu, Twitch, and Ubisoft: Life In The Fast Lane For Twitch Ads In TrackMania
Bidstack and Starcom Worldwide – The Scent of Victory
MG OMD, TBWA & Nissan – the Launch of the Ariya electrified labs metaverse experience
Best In-House Studio
Outbrain Brand Studio
Twitch
Best Influencer Collaboration
Billion Dollar Boy x Heineken, The 12th Woman
Cherry Pick Talent & Epic Games – Fortnite's Rift Tour ft Ariana Grande Influencer Activation
ITB Worldwide & UGG – 'Feel' EMEA Influencer Campaign
OneFifty x Airbnb – Reintroducing the City Break
RAPT Creative
The Wild for Major League Baseball – Home Plate
Best Multi-Channel Content Distribution Strategy
Aspectus Group and Munich Re – integrated campaign
MediaCom UK, Sky, Engine, SuperAwesome
MG OMD x NCS – Summer 2022
Best New Product or Launch Campaign
"The Magnificent Escape": LOEWE x Spirited Away Collection Launch with Grason
CHS & LV= – Launching LV= Global Insurance to Intermediaries
LG Ads Solutions
Moburst – Redefine Meat European Launch
OneFifty Consultancy x Harvester – Bringing back a social icon
Best Organic Campaign
KPN & Team5pm – KPN Ultimate Speedtest: adding value to the YouTube gaming community with strong and original branded video content.
Rooster Marketing
Best Paid Social Campaign
Greenhouse & DELA – DELA Making Tangible Memories
Lane Media for Fairfax & Favor
Merkle x River Island
Moburst – Redefine Meat European Launch
Noise Media & TaskRabbit – #DDIY – Don't do it yourself
RocketMill and USN: Turning the sports nutrition market inside out with "Greatness Inside"
Best Search Campaign
Assembly
Brandfirm
MG OMD & Specsavers – Live Appointment Feed 2.0
MG OMD- LNER Capacity Management Feed
Uberall
Best Use of Audio
Cancer Research UK, A Million Ads and Mediacom – Race for Life
Octave Audio and Adswizz launch dynamically targeted audio campaign for Mustard
Say It Now, Wavemaker Select, Xaxis for MSC Cruises
Best Use of Data
GroupM, MediaCom, Finecast, Kinetic, Xaxis
McDonalds & Spotify: Driving awareness of McAuto through Spotify
Mention Me
MiQ x Mediacom x Mars – Dolmio mealtime moments
VidMob & Corona UK – Free Range Humans Campaign
Warner Bros. Discovery & Movable Ink – Winter Olympics Bespoke Medal Table
Best Use of Native Advertising/Sponsored Content
Haymarket Automotive Studio: Delivering electrifying results for Audi e-tron with Autocar
Marc O'Polo & Outbrain – Achieving 1500% ROAS in a Competitive E-Commerce World
the7stars: Launch of Pokemon Legends
WhatsApp View Once: Private moments you only view once
X-LAB – JGL expert research hub, largest international longevity platform
Best Use of Social
Assembly & Converse – CREATE NEXT with John Boyega
Assembly & Diesel – A mission to be the hottest fashion brand on the planet
Greenhouse & Subway: Recruit by AI – Apply with your favourite sandwich emojis!
MG OMD – Specsavers x TikTok
Moburst – Redefine Meat European Launch
OneFifty & Mazda UK – Beautiful Is On The Horizon
Best Use of Technology
Greenhouse & Eurojackpot – Finding the golden ticket in automation
Marriott Bonvoy, Publicis Sport & Entertainment, Publicis Media and Bidstack – Forging a New Path for Hotel Brands in the Metaverse
MG OMD & Specsavers – Live Appointment Feed 2.0
moebel.de & Productsup – Feed-based dynamic ads
the7stars – FreeNow contextual rides
Upstream and TIM Brasil – Driving plan upgrades through a multi-channel strategy and automated retargeting
Best Use of Video
CHS & Hyperoptic – Ready to Reach Hyperspeed?
Jungle Creations & Spark Foundry for Taco Bell – Let's Not Taco 'Bout Christmas
Moburst – Redefine Meat European Launch
RocketMill & HomeServe – Getting the house in order: Increasing brand demand through video
tails.com
The Premier League & Team Whistle – 'Uncut'
Brand of the Year
Economist Impact
Most Effective/Measurable Campaign
Circus PPC & UK Radiators – PPC On Heat
Lane Media for Fairfax & Favor
MediaGroup Worldwide & Sax Lift – B2B company's digital marketing transformation yields 2300% ROAS
MG OMD – Fashion at John Lewis
OneFifty & Mazda UK – Beautiful Is On The Horizon
Xaxis & Ford – Driving Real-World Outcomes for Ford through Programmatic
https://digiday.com/?p=476007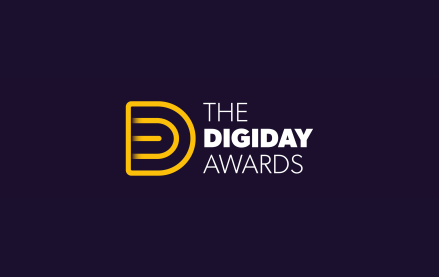 September 26, 2023 • 3 min read
•
•
The 2023 Digiday Awards highlighted a surge in different techniques to gain customer engagement, from multisensory encounters to infusing cutting-edge technologies and more. This year's winners also focused on collaborative partnerships to access untapped markets, craft distinctive offerings and spur innovation. One program that touches upon all these themes won Best In-Game Advertising Strategy — […]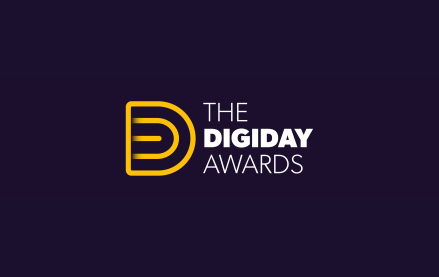 September 12, 2023 • 5 min read
•
•
This year, immersive brand journeys and multi-platform campaigns have become essential strategies for brands to tap into new markets and diverse audiences with innovative and unique offerings. Finalists for the 2023 Digiday Awards have also leaned on influencer marketing, brand collaborations and visual storytelling to foster deeper connections with their audiences. For instance, in the […]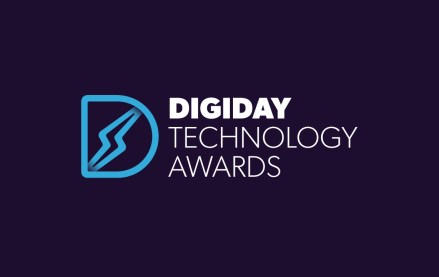 August 29, 2023 • 3 min read
•
•
The full roster of 2023 Digiday Technology Awards winners highlighted how companies are adopting new technologies in pursuit of highly effective personalization balanced with data privacy. Among the prevalent themes this year were micro-personalization with AI, e-commerce technology as well as privacy compliance and partnerships. Putting artificial intelligence at the forefront was LivePerson, winner of […]