Vox Media, Productsup and Zephr join this year's Digiday Technology Awards nominees
October 6, 2020 • 4 min read
•
•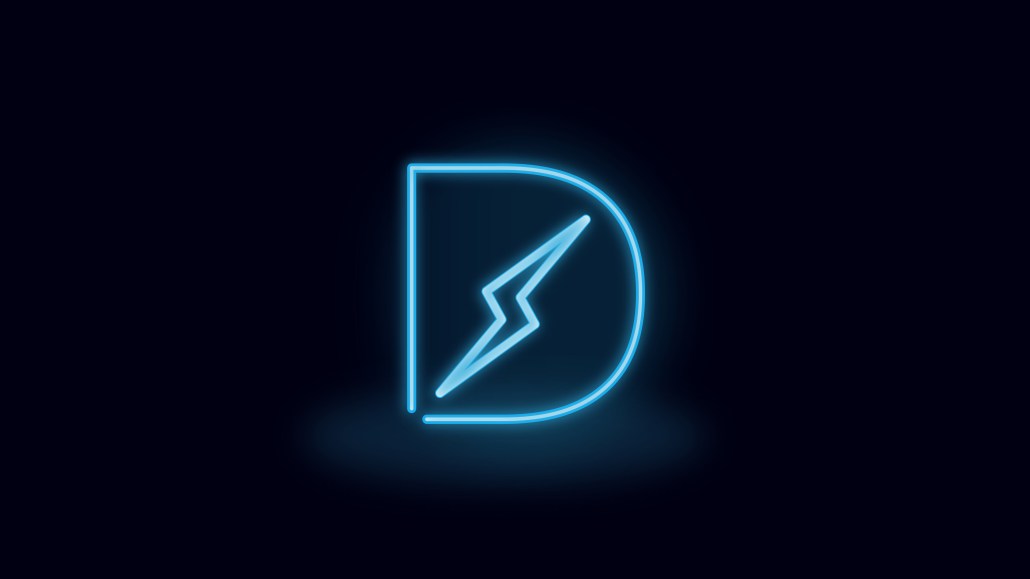 This year's Digiday Technology Awards recognized the tech companies driving the digital media industry forward. Pioneers in the space spearheaded everything from marketing and advertising to personalization and subscriptions.
This year's short-listed nominees firmly demonstrated that technology companies and their media clients are two sides of the same coin — each responsible for enabling content, advertising and e-commerce to flourish across the digital ecosystem.
In a year dominated by a wholly unexpected global pandemic, e-commerce solutions are heavily represented on this year's list. As shoppers shifted to virtual shopping carts, companies deployed ingenious machine-learning and audience-segmentation solutions — honed across months of testing — to guide their brand partners through unprecedented challenges.
Vox Media helped publishers and advertisers achieve scale and safety
Privacy and brand safety fears have been making advertisers far more selective in their investments. Meanwhile, global crises have shrunk brand's revenue — and their ad budgets. For publishers, the results aren't necessarily fatal, but to survive they'll need to stand out in the crowd. Only with a truly premium, scalable and brand-safe experience can these stakeholders hope to get advertisers on board.
Enter Concert, Vox Media's premium publisher marketplace. Nominated for Best Monetization Platform for Publishers, Concert presents advertisers with a brand-safe publisher landscape that reaches more than 85 percent of U.S. digital audiences. Concert's curated publisher list, made up exclusively of premium national and local properties, offered brands a simple mechanism for reaching audiences safely — and at scale.
Productsup enabled brands and retailers to reclaim control in a chaotic year
As the pandemic forced shoppers indoors and brick-and-mortar sales plummeted, e-commerce became the essential lifeline for brands and retailers. But achieving sudden mastery of e-commerce technology proved a daunting task for some businesses.
Productsup — nominated for Best E-commerce Technology — filled the gaps in companies' online-shopping tech stacks, enabling them to integrate with marketplaces around the globe, create personalized product feeds for customers and seamlessly standardize product data across all vendors and data providers. Productsup helped brands and retailers conquer the technological complexity of e-commerce — right when they needed to most.
Zephr made the subscription economy personal
When customers find paywalls or platform logins overly difficult, publishers lose business. Zephr, nominated this year for Best Subscription Platform, helped media companies navigate a technically complex and massively high-stakes revenue stream in 2020.
Foregrounding flexibility, security, speed and intuitive user experiences — providing everything from paywalls to identity management tools — Zephr ensured that publishers and customers alike could approach the subscription economy with maximum ease.
The user experience was central to the winning tech
In the above highlights, and in the short-listed content below, nominees demonstrated a commitment to optimizing both the user and business-side experience. By granting companies the tools to swiftly, easily and intuitively interact with consumers, this year's technology leaders not only made life easier for publishers and brands — they helped craft a phenomenal user experience as well.
Here's the shortlist of this year's nominees:
Best Video Marketing and Advertising Platform
KERV Interactive
Pixability – PixabilityONE
Magnite
Samsung Ads
Roku – OneView
Playground XYZ
Best Buy-Side Programmatic Platform
DeepIntent – MarketMatch
Cognitiv – NeuralMind™
Xandr – Invest
Verizon Media -Verizon Media DSP
Liftoff
Smadex
Best Sell-Side Programmatic Platform
InMobi – InMobi for Publishers
MoPub
Pandora
Publica
Xandr – Xandr Monetize
SpotX
Best Native Advertising Platform
Nativo and ddm marketing + communications – Nativo Self-Service
Mirriad
InMarket – GeoLink
Best Personalization and A/B Testing Platform
Klaviyo
Webeo
IBM Watson Advertising – IBM Advertising Accelerator with Watson
Tiger Pistol
Contobox
Leanplum
Best Monetization Platform for Publishers
PubMatic
AdsWizz
Insticator
Zephr
Vox Media – Concert
Playwire – RAMP
Best Subscription Platform
Omeda
Piano
Subtext
Zuora
Flip-Pay
Zephr
Best Affiliate Marketing Platform
Awin
Partnerize
Pepperjam
RedTrack.io
StackCommerce
Impact – Partnership Cloud
Best E-Commerce Technology
Productsup
Vertebrae
KERV Interactive
Contobox
Velocidi
Namogoo
Best In-Store Technology
Shopify – POS
InMarket – Moments
Soundtrack Your Brand
HYPERVSN
Cooler Screens
Best Location Platform
Reveal Mobile – VISIT Local
S4M– Fusio
Ericsson Emodo
MomentFeed
InMarket – GeoLink
GroundTruth
Best Customer Data Platform
Contobox
Amperity
BlueConic
Velocidi
Klaviyo
Best Data Management Platform
Looker
Valassis – Illumis™
iClick Interactive Asia Group Limited – iAudience
Lotame – Panorama
Adobe – Adobe Audience Manager
Piano
Best Content Marketing Platform
Cloudinary
Knotch
True Anthem
inPowered
Popular Pays
Best Content Management System
Brightspot
Dotdash
Adobe – Adobe Experience Manager
Quintype – Bold CMS
Best CRM Platform
Toast, Inc. – POS
Gladly
Klaviyo
Punchh
Best Influencer Marketing Platform
Tagger Media
Whalar
HypeAuditor
Quotient
ShopStyle Collective
True Influence
Best Mobile Marketing Platform
InMobi
AdTheorent
Attentive
iconectiv – TruReach Deliver Aerialink
Bigabid
Playground XYZ
Best Social Marketing Platform
Sidecar
Smartly.io
Microsoft – On-Demand Digital Marketing
Tiger Pistol
True Anthem
Best Marketing Automation Platform
True Anthem
Impact – Partnership Cloud
ActiveCampaign
Klaviyo
Vendasta
Selligent Marketing Cloud
Best Marketing Analytics Platform
Lead Forensics
Thunderhead
Incites
True Influence
White Ops
Qualtrics – BrandXM
Best Attribution Tool
Simpli.fi
CallRail
Measured
Digital Remedy – Flip
PulsePoint – HCP365
Best Sales Automation Tool
6sense
Groove
Operative Media – AOS
Web Insights
YATCO
ringDNA
https://digiday.com/?p=379653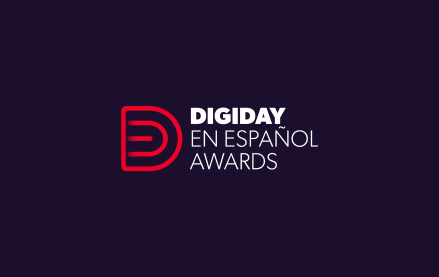 October 31, 2023 • 4 min read
Digiday is proud to announce the first edition of the Digiday en Español Awards, recognizing creative work focusing on Spanish-speaking audiences in the U.S., Latin America and Spain. Diversity, inclusion, connection, recognition and social responsibility were just some of the major themes found throughout the multicultural marketing industry's best campaigns, companies and people this year. […]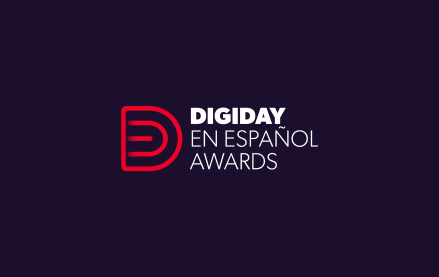 31 Octubre 2023 • 5 min read
Digiday se enorgullece en anunciar la primera edición de los Premios Digiday en Español, que reconocen el trabajo creativo centrado en el público hispanohablante de EE.UU., Latinoamérica y España. La diversidad, la inclusión, la conexión, el reconocimiento y la responsabilidad social fueron algunos de los temas principales que destacaron las mejores campañas, empresas y profesionales […]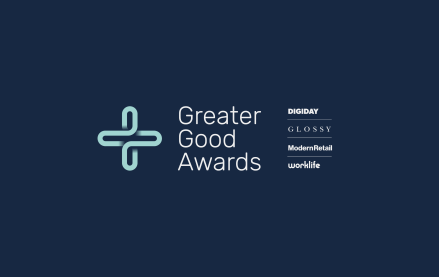 October 24, 2023 • 3 min read
The 2023 Greater Good Awards, presented by Digiday, Glossy, Modern Retail and WorkLife, showcase the work being done across industries on social causes, making an impact and working for the greater good while doing business. This year, there was an emphasis on social responsibility and sustainability initiatives. Companies are prioritizing investment in the well-being and […]