LiveIntent, UTA, Starface, TRUFF and Sharethrough are nominated for the 2023 Future Leader Awards
March 14, 2023 • 5 min read
•
•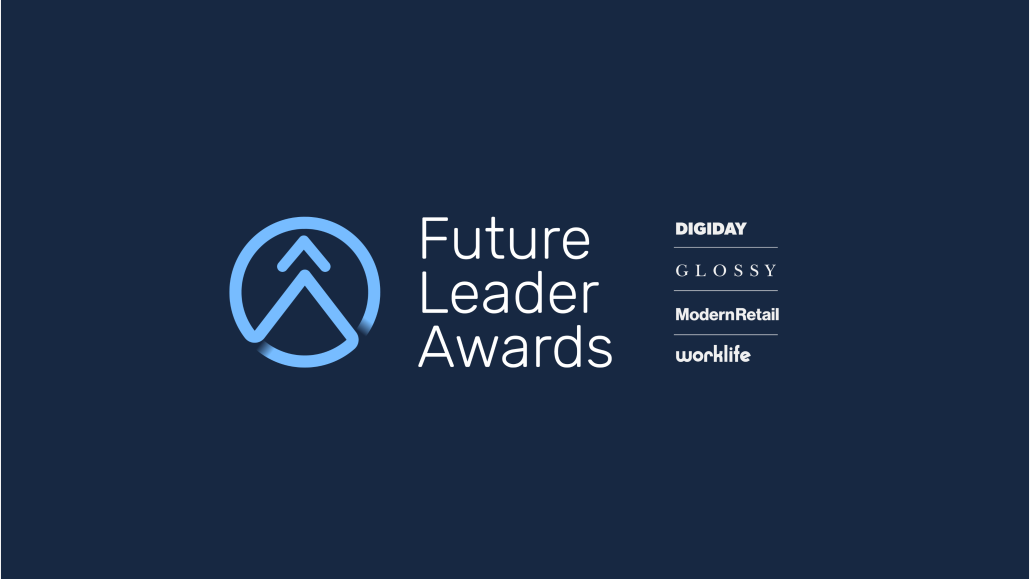 The Future Leader Awards, presented by Digiday, Glossy, Modern Retail and WorkLife, recognize the next generation of leaders making significant impacts in their respective industries.
This year's nominees demonstrated the importance of creating engaging content and experiences to meet the needs of both consumers and employees.
For example, Victoria Bishara de Leon, director of content marketing at LiveIntent, is a finalist for Digiday Future Leader in the Technology Provider category. Victoria has been instrumental in educating the market on the power of email as an addressable, relevant advertising channel. In her role, she creates content that resonates with multiple audiences, including publishers, retail media networks and advertisers. One result: LiveIntent has seen impressive growth and adoption in critical areas, including identity and retail media. In addition to her work with content strategy, Victoria has demonstrated her leadership skills as the founder of Juntos, an employee resource group at LiveIntent that promotes inclusion within the company.
It takes a confident leader to work with the biggest names in music, but that's what Sara Schoch does as a music brand partnerships executive at United Talent Agency. She is responsible for developing brand strategy and marketing partnerships for UTA's artist roster. Among her most notable campaign work, Sara and her colleagues partnered The Coca-Cola Company with singer Halsey, whose single "So Good" was featured alongside a video release as part of the brand's launch of Coke Studio and Coke's Summer Music Campaign. She also connected rapper The Kid LAROI with McDonald's for its 'Famous Order Series' and the first outside of the U.S. Schoch's work has landed her a spot on the Digiday Future Leader shortlist in the Agency category.
In the Beauty category on the Glossy Future Leader shortlist, Kara Brothers, president and general manager of Starface, earned a nomination for helping grow the brand that is disrupting the acne care industry with first-of-its-kind decorative pimple patches. Since joining the company, Kara has played a vital role in Starface's success, from demand-driven product launches and authentic, community-led campaigns to a growing retail presence. In addition to overseeing the day-to-day of Starface across all departments, she focuses on brand vision, business development, retail expansion and new partnerships. Among these are viral collaborations with iconic brands such as Hello Kitty and Sesame Street and NCAA athletes. Finally, as Starface's fully remote team has grown to nearly 40 employees, Kara has worked to build a supportive and transparent work culture that encourages self-expression and connection.
Many emerging leaders are guiding digitally-native brands, including Nick Guillen, co-founder and co-CEO of TRUFF, the luxury condiment company. As the point person for all things digital at TRUFF, Nick is a finalist for Modern Retail Future Leader in the Digitally-Native category. With his expertise and guidance, TRUFF's digital landscape and brand-building have become a model others look to replicate. The brand initially started as a lifestyle Instagram account with content at the intersection of pop culture and indulgent foods. Five years since TRUFF's inception, Nick continues to be just as involved in the brand's digital presence while having a hands-on and supportive approach to management.
In the new WorkLife Future Leader Awards, Sharethrough's Eve Deschamps earned a nomination in the DE&I category. As a business partner on Sharethrough's people and culture team, Eve is primarily responsible for developing strategies to increase talent engagement, helping to identify top performers and executing retention plans. She provides strategic counsel to managers on everything "people" related, including consults on team structure, global compensation and performance reviews. She is also part of Sharethrough's Diversity, Equity & Inclusion Taskforce and the Culture Experience Committee. Eve's continuing DE&I efforts include a partnership with CultureAlly, a DE&I workshop at the all-employees' offsite, tracking progress toward a diverse environment and internal pay equity reviews. Finally, she has helped equip the hiring team with cultural education and unconscious bias training, including using inclusive verbiage on job ads and offers.
Collectively, the judges' nominations in 2023 demonstrated how leaders are navigating changing digital landscapes and emphasizing meaningful partnerships, resonating with both their audiences and organizations.
See the complete list of finalists below.
Digiday Future Leader – Agency
Bianca Chaer, Supernatural Strategist
Desmond Attmore, Co-Founder, Six Degrees
Ira Santiago, Associate Director Technology
Justin Hayashi, CEO and Co-Founder of New Engen
Mariana Andersen Diaz, PMG
Sara Schoch, Music Brand Parternships Executive, UTA
Digiday Future Leader – Brand
Alix Peabody, CEO and Founder of Bev
Caroline Kryder, Science Communications Lead & Product Marketing Manager at ŌURA
Neiv Toledano, Social Media Manager, Chipotle
Sarah Joy Porter, Vice President, SWARM's Racing Fan Fest
Seema Bansal Chadha, Co-Founder of Venus et Fleur
Vaask Founder & CEO Jon Olsen
Zaria Parvez, Global Social Media Manager, Duolingo
Digiday Future Leader – Publisher
Cate Matthews, Senior Editor and Programming Director of Events, TIME
Dakota London, Senior Producer, Sports Illustrated Video, The Arena Group
Eric Phung, Co-Founder and CEO, AllGear Digital
Loren Torres, Executive Analyst, The Arena Group
Melissah Yang, Entertainment and Culture Director, Refinery29
Digiday Future Leader – Technology Provider
Ally Appelbaum, Senior Director of Publisher Development, Unruly
Krishna Subramanian, CEO and Co-Founder of Captiv8
Lane Schechter, Director of Product, Verity™ at GumGum
Mike Nocera, Senior Product Marketing Manager, Certification & Customer Enablement at Criteo
Monica Longoria, LG Ad Solutions
Steven Ortlieb, Head of Ad Policy, Walmart Connect
Victoria Bishara de Leon, Director of Content Marketing, LiveIntent
Wes Schroll, Founder & CEO of Fetch
Glossy Future Leader – Beauty
Calvin Quallis, Founder & CEO, Scotch Porter
Danielle Gronich, CEO and Co-founder of CLEARSTEM Skincare
Kara Brothers, President and General Manager of Starface
Kayleigh Christina, Co-Founder & CBO CLEARSTEM Skincare
Monique Rodriguez, Founder and CEO, Mielle Organics
Obinna Keke, Head of Innovation at SheaMoisture, Unilever
Glossy Future Leader – Wellness
David Fossas, Chief Marketing Officer, Restore Hyper Wellness
Desiree Natali – Director of Social Media and Community, The Honey Pot Co.
MEHA AGRAWAL SILK + SONDER, Founder & CEO
Sandro Mur : Co-Founder of Bellabeat
Susan Allen Augustin, Co-Founder of Here We Flo
Urška Sršen : Co-Founder of Bellabeat
Modern Retail Future Leader – Digitally-Native
Nick Guillen, Co-Founder and Co-CEO of TRUFF
Modern Retail Future Leader – Established Retailer
Joanna Griffiths, Founder & President of Knix
WorkLife Future Leader- DE&I
Albrey Brown, VP of Strategy and General Manager of New York, Joonko
Cynthia De La Torre Castro, PMG
Eve Deschamps, Business Partner People & Culture, Sharethrough
Irasema Jasmin Hartmeier, Director of Public Relations, Chemistry
Sirajah Raheem, Global Senior Manager of Inclusion and Diversity, MiQ
Veronica Acevedo, Global Diversity, Equity, & Inclusion Leader at Vista.
WorkLife Future Leader- HR
Eve Deschamps, Business Partner People & Culture, Sharethrough
Meaghan Bruns, Director, Talent & Culture, GovExec
WorkLife Future Leader- Recruiting
Ariana Moon, Head of Talent Planning & Acquisition, Greenhouse Software
David Peña, Talent Specialist, RPA
Kelly Larson, Verkada's Head of Technical Recruiting
https://digiday.com/?p=493423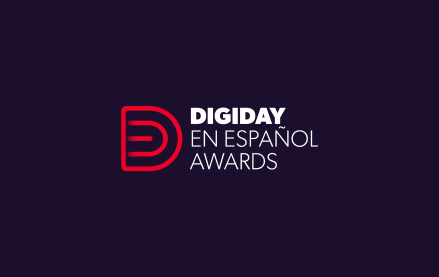 October 31, 2023 • 4 min read
Digiday is proud to announce the first edition of the Digiday en Español Awards, recognizing creative work focusing on Spanish-speaking audiences in the U.S., Latin America and Spain. Diversity, inclusion, connection, recognition and social responsibility were just some of the major themes found throughout the multicultural marketing industry's best campaigns, companies and people this year. […]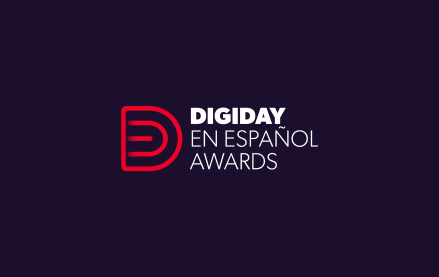 31 Octubre 2023 • 5 min read
Digiday se enorgullece en anunciar la primera edición de los Premios Digiday en Español, que reconocen el trabajo creativo centrado en el público hispanohablante de EE.UU., Latinoamérica y España. La diversidad, la inclusión, la conexión, el reconocimiento y la responsabilidad social fueron algunos de los temas principales que destacaron las mejores campañas, empresas y profesionales […]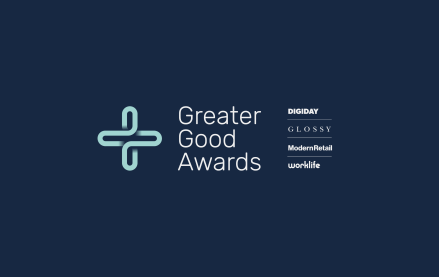 October 24, 2023 • 3 min read
The 2023 Greater Good Awards, presented by Digiday, Glossy, Modern Retail and WorkLife, showcase the work being done across industries on social causes, making an impact and working for the greater good while doing business. This year, there was an emphasis on social responsibility and sustainability initiatives. Companies are prioritizing investment in the well-being and […]