Hearts & Science, Spectrum Reach, Champion, Madewell and Comfort Dental are finalists for this year's Digiday Media Buying & Planning Awards
April 4, 2023 • 7 min read
•
•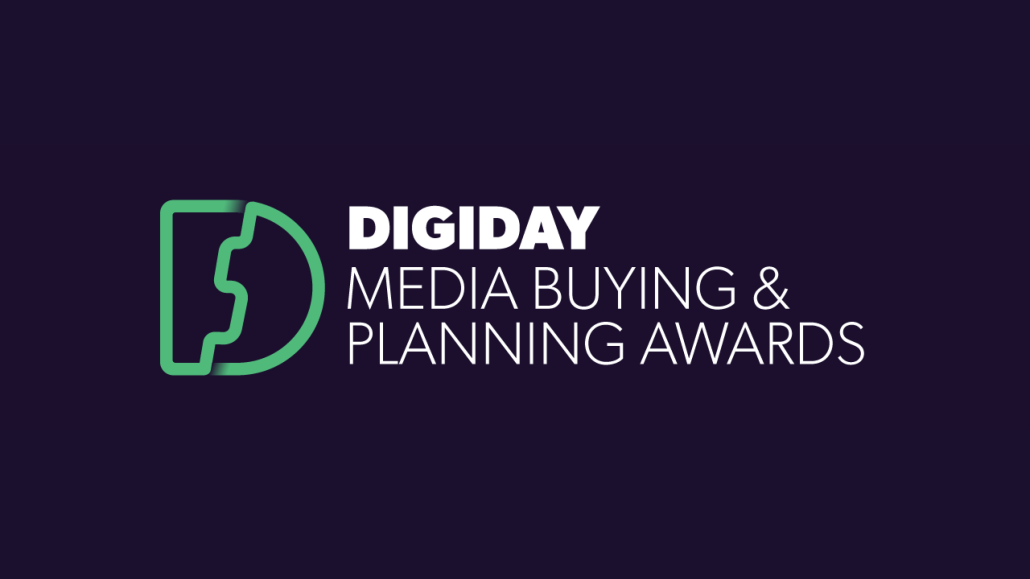 For the agencies and brands in this year's Digiday Media Buying & Planning Awards, far and wide, the most critical investments of the past year have been marked by innovative ways to use data and emerging channels to propel advertising campaign success stories.
In the Best Use of Data category, nominees include Spectrum Reach for its campaign with the Space Coast Florida Office of Tourism. Located on the east coast of Florida, the Space Coast is home to miles of coastline and the Kennedy Space Center Visitor Complex. Spectrum Reach partnered with Adara, a leading travel category attribution measurement company, to develop a custom, data-driven, multi-screen media campaign and attribution impact study. First, Spectrum Reach used traveler mapping software Neustar E1X to identify the markets with the highest concentration of Space Coast travelers. Neustar E1X further hyper-targeted travelers within the three feeder markets. Finally, Spectrum Reach identified the news, entertainment and sports networks that appeal to self-identified Space Coast visitors in each market. More than $20 million in bookings was attributed to Spectrum Reach households that saw the Space Coast advertising campaign. Those households generated one-fifth of all Space Coast hotel revenue, searches and bookings.
Marketing agency Hearts & Science is shortlisted in 8 categories, including Media Plan of the Year, for its work with HBO Max around the launch of the drama series 'Winning Time' about the 1980s Los Angeles Lakers. While the series focuses on a basketball team, the agency leveraged Super Bowl LVI — which took place in LA and featured the LA Rams — to launch the show's first trailer. Before the big game, trailers were teased on social media, targeting NBA fans and fans of director Adam McKay, while an out-of-home campaign around LA showcased the cast and the Lakers legends they were playing. The Super Bowl commercial received 101.4 million impressions across linear and digital and 8.5 million views on YouTube. The March 2022 debut of 'Winning Time' was one of the most-watched linear premieres of a new HBO series since 2020, but Hearts & Science also helped grow the show's week-over-week viewership. To sustain the conversation, an omnichannel plan spanned 30-second spots on cable and sports shows, sponsorships of the Winter Olympics and March Madness, takeovers of relevant websites and integrations with former NBA player JJ Reddick's podcast.
The creation of widely accessible and inclusive digital content has also continued to be a top priority for many.
Sportswear brand Champion and its agency of record Kepler are finalists in a new category, Best Multichannel Experience. One of Champion's primary goals in 2022 was to evolve its audience profile to focus on women and establish the brand's place in the growing and highly competitive women's sportswear and athleisure market. Kepler worked to amplify the brand's sponsorship of ESPN's Fifty/50, a celebration of the 50th anniversary of Title IX in June 2022 that culminated in a new documentary release. The agency negotiated premier placements to promote both the documentary and Champion's 'Get It Girl' creative campaign across Disney-owned media, including live SportsCenter broadcasts, NCAA Women's March Madness, the 2022 ESPYs and the 2022 Oscars. Other efforts included coordinated social and display campaigns, a sponsored, nationally broadcasted segment during the documentary premiere and an in-person experiential exhibit at the Paley Center of Media celebrating female athletes. The campaign exceeded its goals, delivering a 17% lift in brand awareness, an 8% lift in brand opinion, a 9% lift in brand consideration and a 75% favorable brand sentiment increase.
Another notable apparel brand, Madewell, is among the finalists for the new Best Audio Activation category. Madewell, specializing in denim, tapped the creative agency Movers + Shakers to help grow its customer base from millennials to a younger audience. The result was #JORTCORE, a campaign that felt culturally relevant to Gen Z and native to TikTok while rooted in Madewell's ethos of self-expression. Leveraging TikTok's propensity for trending audio, Movers + Shakers enlisted Brooklyn surf-punk girl band Nevva to write an original song for the summer campaign. Hundreds of TikTok users used the song to share their #Jortcore denim short creations, while a recycling partnership ensured no denim scraps went to waste. The campaign also resulted in lifts with critical attributes for the Gen Z audience, including "inspiring self-expression" and "promoting upcycling."
In the Best Digital Media Campaign, Comfort Dental and agency of record Vladimir Jones are shortlisted for their "Get Comfortable with Comfort" campaign. Comfort Dental's overarching business goal is to increase access to affordable dental care, which starts with understanding why patients seek or avoid dental care. To help drive online appointment bookings and grow Comfort Dental's business, a media plan was designed to reach and engage potential new patients by highlighting the brand's positioning around approachability, affordability and lifestyle. Vladimir Jones designed and executed a primarily online and social media plan to most reliably target individuals with the right behavioral markers, such as purchasing OTC tooth remedies, who were close to office locations. The campaign also prioritized media placements that were as playful as the brand's creative, helping Comfort Dental stand out and drive website traffic. In the third quarter of 2022 alone, Comfort Dentals' online patient bookings were up 42% year-over-year.
Overall, the judges' nominations illustrate how brands and agencies are creating seamless multichannel experiences to reach in-demand audiences across all demographics and lifestyles.

See the complete list of finalists below.
Best Audio Activation
Intuit Mailchimp
Madewell & Movers+Shakers – #JORTCORE
Sport Clips/PLAY Audio Agency & Veritonic – ASMR Audio Ad Campaign
Best Creator Partnership
Hearts & Science x AT&T Fiber: The first 500
Best CSR Initiative
Hearts & Science, OLAY & Harper's BAZAAR: STEM Statue
MAGNA and IPG Mediabrands – Media Responsibility Index
Best Digital Media Campaign
Chemistry Agency & Five Guys – Haven of Simplicity
Comfort Dental & Vladimir Jones – Get Comfortable with Comfort
DECODE | St. Luke's Health "Powered By Your Heart"
Hearts & Science x AT&T x ATTN: – The Love Connection
Hearts & Science x HBO Max – Euphoria
Mondelēz & Quotient Target Omnichannel Summer Snacking Success
Best Digital Out-of-Home Campaign
Canidae™ Curbs Waste And Sees 5x Bump in Weekly Sales With January Digital's Innovative Programmatic OOH Strategy for Eco-Friendly Kibble Refill Stations
Electric Symphony Media – Hillel International All Kinds of Jewish Campaigns Speaking to All Kinds of Audiences
H&M USA uses DOOH to Boost Retail Foot Traffic
Vistar Media for HOKA
Vistar Media for Jack in the Box
Best E-commerce Strategy
Bullseye Strategy and Tall Order – SEO Search Campaign
Honest Co. x Tinuiti: Increasing Target ROAS
Horizon Media & Petco
Socium Media & TUSHY – Building a Flushed Out Strategy for a Hole-iday Win
Best First-to-Market Strategy
e.l.f. Cosmetics & Movers+Shakers
Best High Impact Creative
Emodo & The Broadway League — Broadway Show Globe
My Code and Carat – Leyendas by GMC Sierra
OGX Beauty & Refinery29 – Love is in the Hair
Best Media Agency Pivot
Hearts & Science x HBO Max – Winning Time
Best Multi-Channel Experience
HBO Max x Hearts & Science – Peacemaker
Jackson Spalding
Kepler & Champion – Title IX: Winning With Women
Mondelēz & Quotient Target Omnichannel Summer Snacking Success
Roundel & Mars Wrigley, with The Mars Agency & MediaCom
Rufus, powered by Initiative – The Boys Season 3: Not Safe For Work
Best Traditional Media Campaign
HBO Max x Hearts & Science – The Staircase
Hearts & Science, OLAY & EBONY: STEM QUEENS
Best use of Data
EmblemHealth & VMLY&R – NYC We Mean Health Activation
Horizon Media & The Hershey Company
InMarket x Stop & Shop
Proof Advertising & Travel Texas – "Get Your Own Trip to Texas"
Spectrum Reach triples website visits for automotive client
Spectrum Reach TV Campaign Drives Dramatic Revenue for Space Coast Florida Office of Tourism
Best use of Emerging Media
Levi's® & Anzu: A Bootcut Above The Rest With In-Game Ads
Best use of Technology
Hearts & Science x AT&T Fiber: Into the Metaverse
InMarket x Stop & Shop
Introducing CTV Ad Enhancements by Sharethrough
Lasso, an IQVIA business, and CMI Media Group – First-in-Pharma Partnership with The Weather Company, an IBM Business
Sun Pharma and Fingerpaint Maximize Verified Patient Reach and Efficiency with DeepIntent Outcomes™ Machine Learning Optimizations
Talon, GALE, and MilkPEP – Launch of Milk 26.2 campaign
Media Agency of the Year
Horizon Media
Modern Global Omnichannel Media Agency, Assembly
Movers+Shakers
My Code
PMG
Wondersauce & DRiV – Driving Innovation and Success in the Automotive Industry
Media Plan of the Year
Coach "Courage to Be Real" Ovative Group Media Strategy
DECODE | St. Luke's Health "Powered By Your Heart"
Hearts & Science x HBO Max – Winning Time
Proof Advertising & Travel Texas – "Get Your Own Trip To Texas"
Rufus, powered by Initiative – The Boys Season 3: Not Safe For Work
Zelle®
https://digiday.com/?p=498417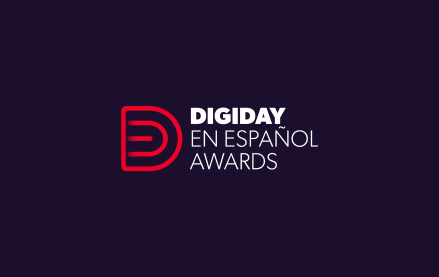 October 31, 2023 • 4 min read
Digiday is proud to announce the first edition of the Digiday en Español Awards, recognizing creative work focusing on Spanish-speaking audiences in the U.S., Latin America and Spain. Diversity, inclusion, connection, recognition and social responsibility were just some of the major themes found throughout the multicultural marketing industry's best campaigns, companies and people this year. […]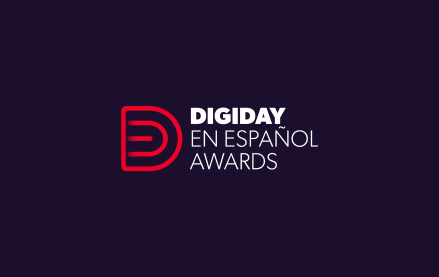 31 Octubre 2023 • 5 min read
Digiday se enorgullece en anunciar la primera edición de los Premios Digiday en Español, que reconocen el trabajo creativo centrado en el público hispanohablante de EE.UU., Latinoamérica y España. La diversidad, la inclusión, la conexión, el reconocimiento y la responsabilidad social fueron algunos de los temas principales que destacaron las mejores campañas, empresas y profesionales […]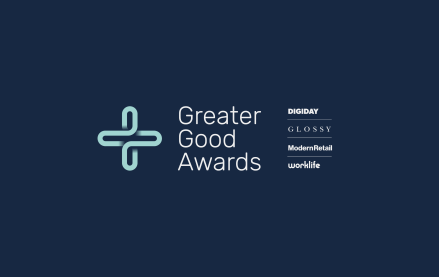 October 24, 2023 • 3 min read
The 2023 Greater Good Awards, presented by Digiday, Glossy, Modern Retail and WorkLife, showcase the work being done across industries on social causes, making an impact and working for the greater good while doing business. This year, there was an emphasis on social responsibility and sustainability initiatives. Companies are prioritizing investment in the well-being and […]