Commerce Layer, Frequence and Khoros are among the 2022 Digiday Technology Awards winners
November 17, 2022 • 3 min read
•
•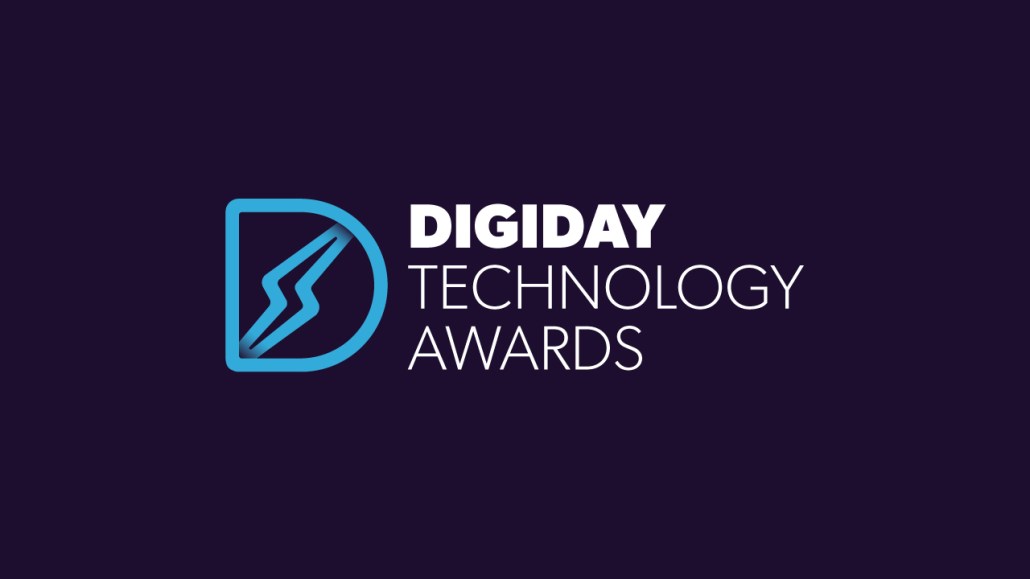 The 2022 Digiday Technology Awards winners demonstrated how companies are diving head-first into new technologies and adapting to meet the needs of the digital media industry. This year, e-commerce, sustainability and influencer marketing emerged as themes most often seen among the entrants and subsequent winners.
For example, Commerce Layer is among the judges' picks, winning Best E-Commerce Technology for its API-first checkout solution. As a composable solution, Commerce Layer helps brands scale into new markets and digital channels without tearing down and rebuilding their existing e-commerce infrastructures. Chilly's, a fast-growing reusable beverage containers and accessories maker, re-platformed its e-commerce site with Commerce Layer, expanding from five to 36 international markets. Following the switch with Commerce Layer, Chilly's has seen a 41% drop in checkout abandonment, a 24% increase in mobile and an 18% increase in overall conversions.
For Best Sales Automation Tools & Platform, Frequence claimed the award for its work helping media companies automate and grow their local advertising. Frequence's end-to-end solutions equip clients with the tools necessary to create personalized, multichannel media proposals with campaign insights as well as launch, manage and optimize omnichannel campaigns. Using Frequence's SmartProposal advertising technology solution, one media company tripled its omnichannel revenue, empowering its team to pitch its tactics confidently, knowing their proposals provided the maximum reach based on industry-specific data.
Khoros earned a win for Best Social Analytics Platform based on how it enables global enterprise brands to create human connections with customers across multiple digital touchpoints. The customer engagement platform empowers brands to understand their customers' needs and wants and resolve customer conflicts quickly. HR services company Randstad worked with Khoros to reach new audiences, including Gen Z users starting their careers, via TikTok strategies. After partnering with Khoros, Randstad saw a positive increase in content and campaign performance by having more metrics accessible via dashboards with business context across TikTok and other social channels.
Explore all the 2022 Digiday Technology Awards winners below — including a quick rundown of the programs and insights into why they won and what marketing teams can learn from them.
Download the complete guide here.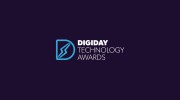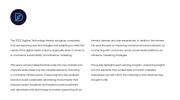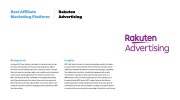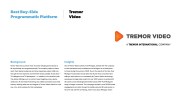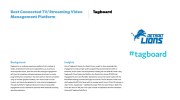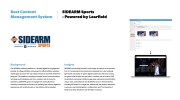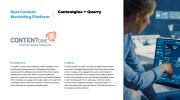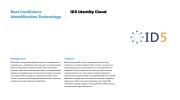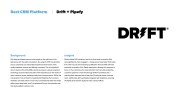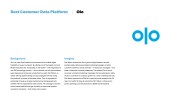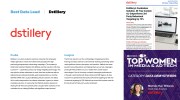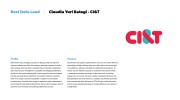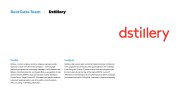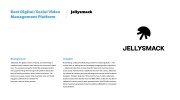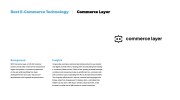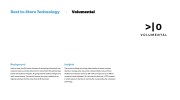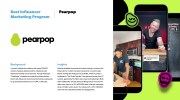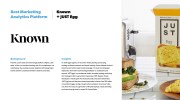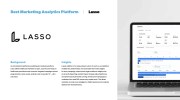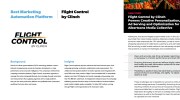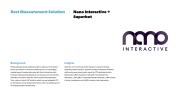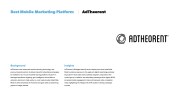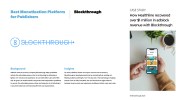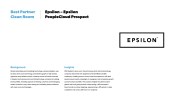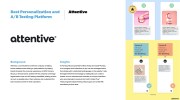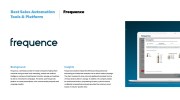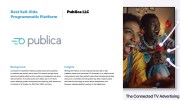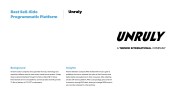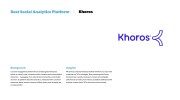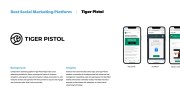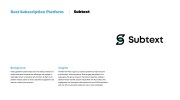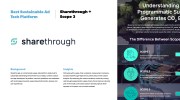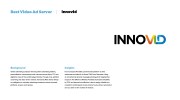 Full DTA winners list below:
Best Affiliate Marketing Platform
Rakuten Advertising – Building a Brand to Brand Partnership with MAC & Afterpay
Best Attribution Tool
Best Buy-Side Programmatic Platform
Best Connected TV/Streaming Video Management Platform
How the Detroit Lions Monetized the NFL Draft with Tagboard's Cloud Production Platform
Best Content Management System
Best Content Marketing Platform
Contentgine & Quarry – Driving Smarter Campaigns and ROI
Best Cookieless Identification Technology
Best CRM Platform
Best Customer Data Platform
Best Data Lead
CI&T's Claudia Yuri Katagi
Dstillery
Best Data Management Platform
Adstra
Audigent's Next-Gen DMP Drives 14.7x ROAS for LAGOS
Best Data Team
Best Digital/Social Video Management Platform
Best E-Commerce Technology
Commerce Layer – Helping Chilly's Scale Internationally
Best Event Platform
ON24 Delivers Engaging, In-Person Digital Experience to Make Webinars ZS's Top Source of Leads
Best In-Store Technology
Best Influencer Marketing Platform
Best Location Data Platform
Best Marketing Analytics Platform
Known x JUST Egg
Lasso – Omnichannel Campaign Measurement for Healthcare
Best Marketing Automation Platform
Best Measurement Solution
Nano Interactive & Superbet
Best Mobile Marketing Platform
Best Monetization Platform for Publishers
Best Native Advertising Platform
AdAdapted Boosts Hydrant's Sales Velocity With Mobile Campaign
Best Partner Clean Room
Epsilon – Epsilon PeopleCloud Prospect
Best Personalization and A/B Testing Platform
Best Sales Automation Tools & Platform
Best Sell-Side Programmatic Platform
Best Sign-On Technology
LastPass Provides Seamless, Secure & Now Passwordless Login
Best Social Analytics Platform
Khoros for Social Media Management
Best Social Marketing Platform
Tiger Pistol and Great Clips Drive More Effective Engagement and Visits for Franchisees Through Localized Social
Best Subscription Platform
Best Sustainable Ad Tech Platform
Sharethrough & Scope3 – Launch of Green PMPs
Best Video Ad Server
https://digiday.com/?p=476463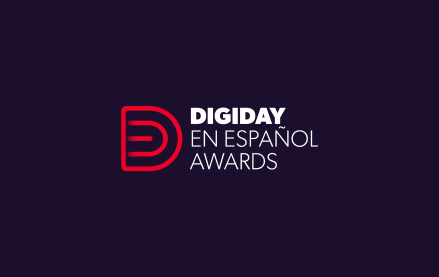 October 31, 2023 • 4 min read
Digiday is proud to announce the first edition of the Digiday en Español Awards, recognizing creative work focusing on Spanish-speaking audiences in the U.S., Latin America and Spain. Diversity, inclusion, connection, recognition and social responsibility were just some of the major themes found throughout the multicultural marketing industry's best campaigns, companies and people this year. […]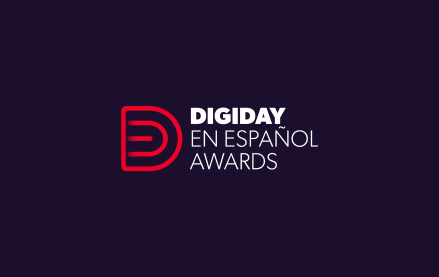 31 Octubre 2023 • 5 min read
Digiday se enorgullece en anunciar la primera edición de los Premios Digiday en Español, que reconocen el trabajo creativo centrado en el público hispanohablante de EE.UU., Latinoamérica y España. La diversidad, la inclusión, la conexión, el reconocimiento y la responsabilidad social fueron algunos de los temas principales que destacaron las mejores campañas, empresas y profesionales […]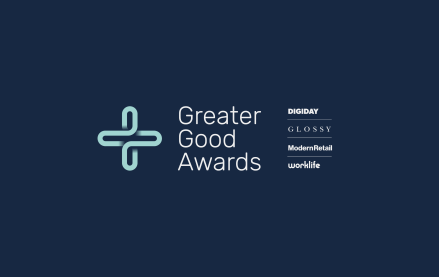 October 24, 2023 • 3 min read
The 2023 Greater Good Awards, presented by Digiday, Glossy, Modern Retail and WorkLife, showcase the work being done across industries on social causes, making an impact and working for the greater good while doing business. This year, there was an emphasis on social responsibility and sustainability initiatives. Companies are prioritizing investment in the well-being and […]