Comedy Central Digital, VH1 and Johnson & Johnson top this year's Digiday Video and TV Awards shortlist
February 9, 2021 • 5 min read
•
•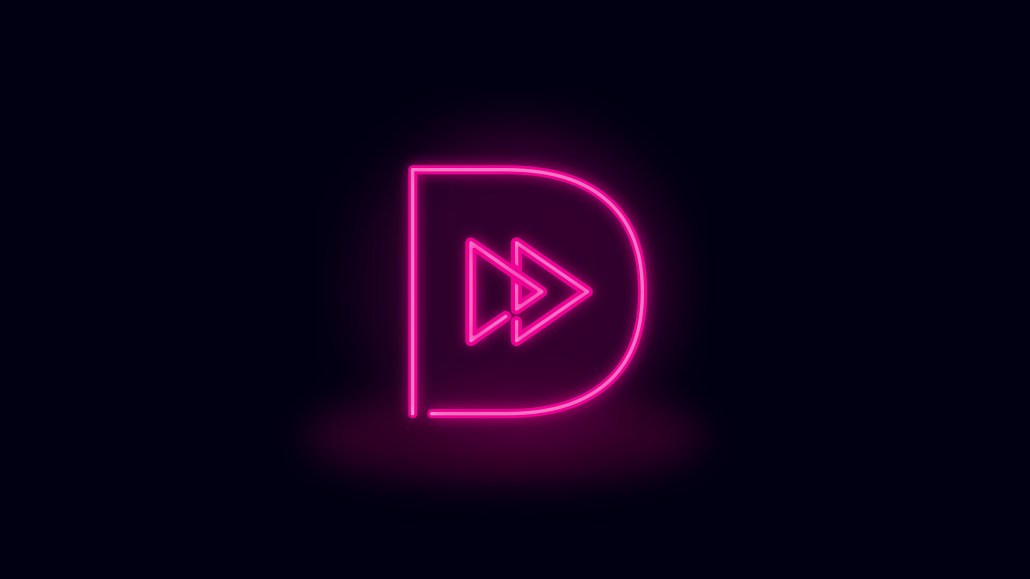 In a year like no other, the finalists for the Digiday Video and TV Awards broke new ground. They made big bets across channels to create and deliver outstanding content despite incredible production constraints.
In the first year that Digiday has expanded this awards program to include TV alongside other video formats, finalists include remarkable entries from Comedy Central Digital, VH1 and Johnson & Johnson. Each of these contenders turned to content libraries, innovative formats and the topics of the time to ensure a constant stream of inventive and immediately relevant programming.
Comedy Central Digital was on the envelope of change as remote production became the new necessary. With 'The Daily Show' becoming the first late-night show to pivot to the process, the studio also tapped its deeply resourced content library to reformat, verticalize and maximize the promotion of a variety of material for its quarantined audiences. It reached them online and on social — and the results drove watch time.
Also leveraging the potential of social channels and extracting new value from every episode of content, VH1 went behind the scenes, deep into YouTube and doubled down on short-form across social in general — from TikTok to Instagram to Facebook and Twitter. With its tentpole 'RuPaul's Drag Race RuVeal' event, the wide-ranging and deep-dive approach drove expansive awareness and engagement.
And then, there was the nature of the times in which we found ourselves. In response to people's acute need for information and access to resources about the pandemic, Johnson & Johnson unveiled a weekly news show. In an unusual move for a regulated corporation, the broadcast of 'The Road to a Vaccine' educated, promoted facts and kept a quarantined world abreast of the ever-changing scenario.
See the full list of finalists below.
Best Brand Film – Single
Haymarket Automotive Studio and Toyota GAZOO Racing – Road To Monte Carlo
HP Inc. and Redglass Pictures – Dear Future Me
Dove Men+Care – Dads
Coronation Street Digital & Production, Twitter Labs and GUUD – Corrie 60th: Race to the Rovers
Freeform – #StayTheFFHome Do's and Don'ts
360i and OREO – Proud Parent
Best Brand Film – Series
RT – War: Kids' Drawings in VR
DAZN – Saturday Fight Live
Tastemade and Realtor.com – Beyond the Block
EA and m/SIX – FIFA2020 Changes the Game
Tastemade and Hyundai – The Un-Adventurers
Best Ad
LiftMaster and SCC – "Oh Yeah"
ViacomCBS Velocity and Hershey's – Hershey's Kisses Story Time
Dotdash and Ford
Advocate Aurora Health
MasterClass
distillery & Arden: Gifflar Cinnamon Buns – Every busy parent's little helper
Best Live Moment
ESPN
Dotdash and Byrdie – Byrdie Beauty Lab
Barkley and Planet Fitness – United We Move
Univision's Uforia, La X 96.3 and Bad Bunny
Johnson & Johnson – The Road to a Vaccine
Best Social Video Campaign
USA TODAY's Humankind and Chime
VH1's RuPaul's Drag Race – Season 13 Cast RuVeal
Comedy Central Digital – Vote Naked and Thirst Trap the Vote
distillery & Lil-Lets – Non-App Life
Johnson & Johnson – The Road to a Vaccine
DİMES – Milkshake Launch
Best Multi-Platform Video Campaign
KERV Interactive and Activision Publishing, Inc. – Call of Duty
Freeform – #StayTheFFHome Do's and Don'ts
Comedy Central Digital – 31 Days of Holiday Survival
LEGO Group – Rebuild the World
Johnson & Johnson – The Road to a Vaccine
ViacomCBS and Ad Council – #AloneTogether
Best Video Ad Tech Innovation
distillery – voundry & WaterAid
Spirable & Aldi
Realeyes Attention and Emotion AI
Connatix
PixabilityONE
LiveRamp Data Plus Math – Spark Foundry
Best TV Ad Tech Innovation
Tubi
Project OAR
Beachfront
Gamut Media
Amobee
ENGINE Media Exchange
Best Streaming Service
MasterClass
Hulu
Atmosphere
Tubi
Crunchyroll
Best Streaming TV Platform
Atmosphere
Tubi
Circle
Local Now
Samsung TV Plus
Best Digital Video Platform
SendtoNews
In The Know
Best Connected TV Platform
Atmosphere
VIZIO SmartCast
Innovid
Best Use of YouTube
The Wild and Major League Baseball – Bases Covered
Univision's Uforia, La X 96.3 and Bad Bunny
VH1's RuPaul's Drag Race – Season 13 Cast RuVeal
South China Morning Post
Comedy Central Digital – 31 Days of Holiday Survival
theScore – theScore Esports
Best Snapchat Show
MTV – How Far is Tattoo Far?
Insider – Beauty Insider
E! News – The Rundown
Best Use of TikTok
MTV – #MyCrib Challenge
Known and TikTok – It Starts on TikTok
Lippe Taylor and Mucinex – #BeatTheZombieFunk
360i, Mondelez Inc. and Sour Patch Kids
eos Products – #AwesomeEggHunt
Comedy Central Digital
Best Use of Instagram Stories
XX Artists and YouTube – This or That
RT
E! News
VH1's RuPaul's Drag Race Season 12 – Weekly Behind the Scenes
Comedy Central Digital
Best Facebook Watch Show
South China Morning Post – Eat China Season 2
You Bought What?! ViacomCBS EMEAA – MTV Asia
Circle – Opry Live
Business Insider Today
Best Snapchat Discover Publisher
Tegna – Verify
PinkNews
60 Second Docs
Jungle Creations
WAVE.tv
Best New TV/Streaming Ad Sales Program or Product
Roku – OneView Ad Platform
Digital Remedy – Flip
Gamut Media
Best Digital Video Monetization Program
rewardStyle and LIKEtoKNOW.it
Connatix
Best Publisher Pivot to TV
AccuWeather
Jukin Media – WeatherSpy and People Are Awesome
Best Video Publisher Partner for Brands
South China Morning Post – Morning Studio
Minute Media – Voltax Video
NBC News – Custom Productions Unit
Best Video Distribution and Programming Strategy
Vevo
60 Second Docs
Jukin Media
In The Know
Best TV Distribution and Programming Strategy
NBC News – Custom Productions Unit
Newsy
Kelly Services and Amobee
Best Production Pivot
UPROXX
Comedy Central Digital
Hulu
Barkley and Planet Fitness – United We Move
pocket.watch – Ryan's Mystery Playdate
Adolescent and Wldkat
Digital Studio of the Year
TheSoul Publishing
Comedy Central Digital
Verizon Media Studios
UPROXX
Complex Networks
Jungle Creations
Video Executive of the Year
Louise King, Executive Producer, distillery
Mat Booth, director of video, South China Morning Post
Dor Leitman, vp of AI and content automation, Connatix
Justin Killion, general manager, evp operations and content, Complex Networks
Tal Chalozin, co-founder and CTO, Innovid
TV Executive of the Year
Adam Ostrow, Chief Digital Officer, Tegna
Mike O'Donnell, CRO, platform business, VIZIO
Drew Reifenberger, gm, Circle
https://digiday.com/?p=394821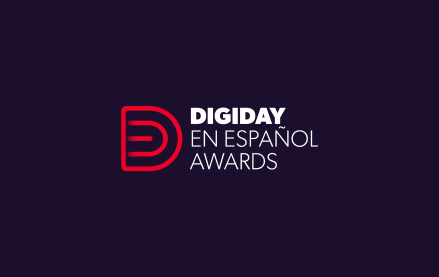 October 31, 2023 • 4 min read
Digiday is proud to announce the first edition of the Digiday en Español Awards, recognizing creative work focusing on Spanish-speaking audiences in the U.S., Latin America and Spain. Diversity, inclusion, connection, recognition and social responsibility were just some of the major themes found throughout the multicultural marketing industry's best campaigns, companies and people this year. […]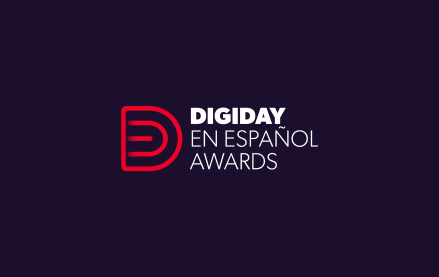 31 Octubre 2023 • 5 min read
Digiday se enorgullece en anunciar la primera edición de los Premios Digiday en Español, que reconocen el trabajo creativo centrado en el público hispanohablante de EE.UU., Latinoamérica y España. La diversidad, la inclusión, la conexión, el reconocimiento y la responsabilidad social fueron algunos de los temas principales que destacaron las mejores campañas, empresas y profesionales […]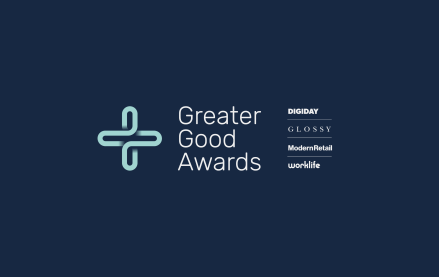 October 24, 2023 • 3 min read
The 2023 Greater Good Awards, presented by Digiday, Glossy, Modern Retail and WorkLife, showcase the work being done across industries on social causes, making an impact and working for the greater good while doing business. This year, there was an emphasis on social responsibility and sustainability initiatives. Companies are prioritizing investment in the well-being and […]