Sky News, PinkNews and LADbible Group are Digiday Media Awards Europe finalists
April 27, 2021 • 5 min read
•
•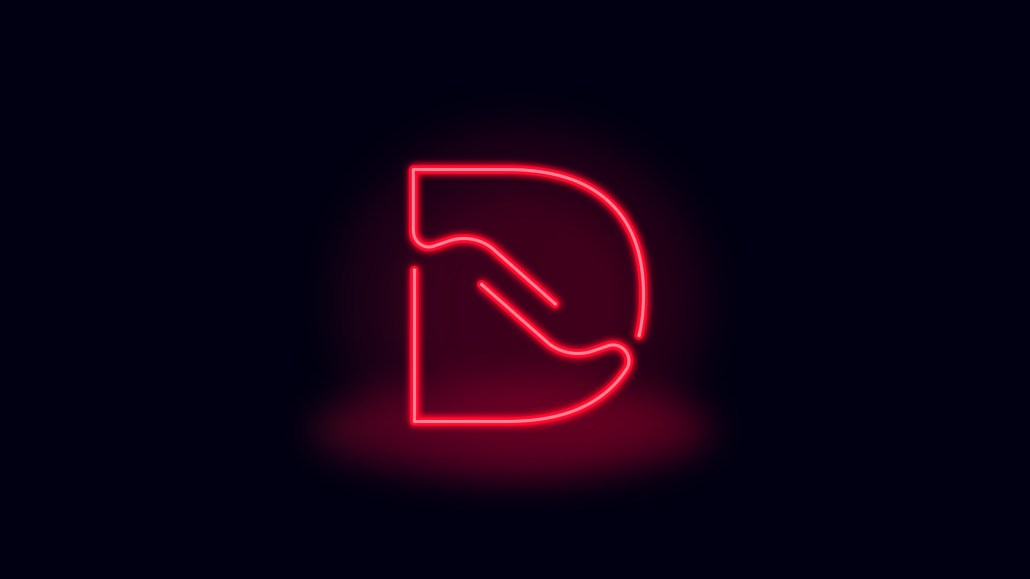 The 2021 Digiday Media Awards Europe honors the companies, technologies and campaigns that have modernized European media in the past year. This year's finalists proved they could produce impactful, innovative and topical work and programs, even as they navigated business challenges created by privacy laws — and the coronavirus pandemic. 
Among this year's entries, Sky News showcased how to use video to bring journalism to a younger audience. The media company, nominated for Best Use of Video and Video Team of the Year, prioritized its content for Snapchat and YouTube while producing videos for IGTV, OTT platforms and its app and website. The company also expanded its audio strategy. It garnered Best Podcast nominations for not only 'Into the Grey Zone,' a deep dive into the evolution of warfare for a non-specialist audience, but also 'Sky News Daily,' which covers a diverse range of news topics with insight from specialists. 
PinkNews, which covers LGBTQ+ culture and communities, used video to deliver its audiences a Pride event alternative after global marches were canceled due to the pandemic. The publication's 'Pride for All' digital celebration, nominated for Best Use of Video, offered live performances and panel discussions while fundraising with human rights organization Kaleidoscope Trust. The company is also nominated for Editorial Team of the Year, as they spearhead coverage on trans issues and LGBTQ+ rights and public policy. In response to the police killing of Black trans man Tony McDade and subsequent protests, PinkNews provided Black writers and creators a platform to produce content about self-care and allyship from a queer perspective.
Publishers including LADbible Group demonstrated how they innovated around branded partnerships and content programs. The entertainment and social media company is nominated for Best Brand Partnership for its social promotion for PlayStation: LADbible Group gave its staff members a day off to play the new PS5 console, pausing normal editorial posts across its five social accounts for a PlayStation-themed content takeover. The company's work with Häagen-Dazs garnered a Best Branded Content Program nomination. To modernize the ice cream brand, the company produced an Instagram Stories-based advice series for its female-focused brand Tyla. In the series, comedian Deborah Frances-White and author Yomi Adegoke — dubbed Häagen-Dazs' official Agony Aunts — offered advice on readers' lockdown confessions.
See the full list of finalists below, and register here to join the official announcement of this year's winners, happening on 10 June beginning at 2:30 p.m. GMT.
Best Brand Partnership
Hearst, MGOMD and the Department for Education – Get Into Teaching
LADbible Group and PlayStation – Play Day
Telegram Media Grupa and Zagrebačka pivovara – Think about it
Breakit and Skandia – Happy Workplace Challenge
Haymarket Automotive Studio and Volkswagen Commercial Vehicles – What Car? Van Hub
Iberdrola and The Trust by The Wall Street Journal and Barron's Group
Best Branded Content Program
LADbible Group and Haägen-Dazs – Dear Tyla
Breakit and Skandia – Happy Workplace Challenge
Telegram Media Grupa and Hrvatski telekom – Generations together
UBS, Spark Foundry and The Trust by The Wall Street Journal and Barron's Group
Telegram Media Grupa and Zagrebačka pivovara – Think about it
Breakit and Telenor – Most Connected 2021

Best Virtual Event
Edelman UK & Ireland and Xbox – "Dreams Within"
The Digital Voice – IAA PAC 2020
Havas Sports & Entertainment and PUMA – Alonzo's Virtual Music Tour
Incisive Media – Net Zero Festival, a BusinessGreen festival
Politico Europe – The Politico 28 Class of 2021
Nordic Morning and Decléor Paris Achieves Virtual Captivation

Best Virtual Event Series
Financial Times – FT Live Digital Dialogues
Politico Europe – Summits
British Vogue – 5 Days of Vogue
Bergens Tidende

Best Use of Social
redfish
PinkNews
VG Rampelys
Osaka Labs – Yazoo
RT Creative Lab
Greenhouse and Pedigree – The Oral Care Month

Best Use of Video
PinkNews – Pride for All
VGTV – Tarjei's Experiment
Sky News
TV 2 Denmark – The Royal Danish Ballet School
Brand Advance and Amazon Prime
VG Rampelys

Best Use of YouTube
Telegraph Media Group
MiQ and iProspect for IKEA

Best Video Campaign
T Brand Studio and Zenith – Time to Reach Your Star
British Vogue and BMW – 'A Mile With'
Brand Advance and Voltarol

Best Podcast
Sky News – Into the Grey Zone
International Paralympic Committee and Allianz – A Winning Mindset
Sky News – Sky News Daily

Best Site Design
GSP.ro Gazeta Sporturilor
Sky Italia

Best Use of Audience Insights
Eurosport and Movable Ink
MiQ, Carat and Santander
Nano Interactive, Neo and Sage
Hybrid Theory
SpotX
Spotify Advertising2020 Wrapped for Advertisers

Best Custom Advertising
Kruidvat, Greenhouse, Stocard
EPOS, Verizon Media and The Trust by The Wall Street Journal and Barron's Group

Best Ad Tech Platform
Myntelligence
Influencity
S4M
Marfeel
GumGum
Permutive

Best Video Platform
Video Intelligence
Minute Media – Voltax Video

Best Publisher Platform
Minute Media – Voltax Video
The Ozone Project
InfoSum

Best Subscription or Membership Product
Eleven Belgium
Bergens Tidende – Real Estate Robot

Best Digital Product Innovation
Eleven Belgium
Picnic – AMPlified UX
CHS and HSBC UK
Digitas and The Trade Desk
Silverbullet and 4D
Schibsted and Movable Ink

Best Video Distribution and Programming Strategy
ViacomCBS EMEAA MTV Italy – 16 Anni E Incinta S7
ViacomCBS EMEAA Comedy Central Italy – CNN S6

Best Revenue Diversification Strategy
HELLO! and Skimlinks
Brand Advance and GSK Norway

Video Team of the Year
PinkNews
Sky News
LADbible Group

Editorial Team of the Year
Sky News
PinkNews

Publishing Executive of the Year
Benjamin Cohen, founder, PinkNews
Jake Butteriss, publisher sales manager, Brand Advance

Best Content Studio
Haymarket Automotive Studio
Create by CNN International
The Trust by The Wall Street Journal and Barron's Group
Hearst Studio
Imagine by Immediate Media Co.
RT Creative Lab

Most Engaged Community
redfish
Ads & Data Brand Studio
Osaka Labs – Yazoo

Media Brand of the Year
Twisted
Incisive Media brand – Computing

Publisher of the Year
Sky News
LADbible Group
HELLO!
Incisive Media
Hearst UK

https://digiday.com/?p=412246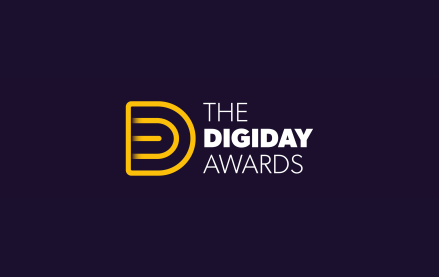 September 26, 2023 • 3 min read
•
•
The 2023 Digiday Awards highlighted a surge in different techniques to gain customer engagement, from multisensory encounters to infusing cutting-edge technologies and more. This year's winners also focused on collaborative partnerships to access untapped markets, craft distinctive offerings and spur innovation. One program that touches upon all these themes won Best In-Game Advertising Strategy — […]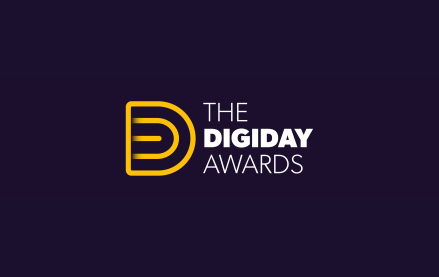 September 12, 2023 • 5 min read
•
•
This year, immersive brand journeys and multi-platform campaigns have become essential strategies for brands to tap into new markets and diverse audiences with innovative and unique offerings. Finalists for the 2023 Digiday Awards have also leaned on influencer marketing, brand collaborations and visual storytelling to foster deeper connections with their audiences. For instance, in the […]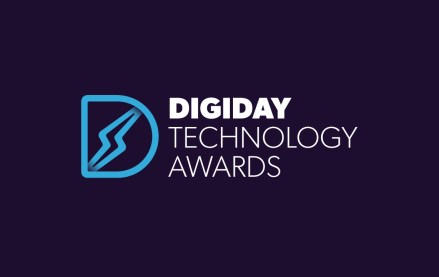 August 29, 2023 • 3 min read
•
•
The full roster of 2023 Digiday Technology Awards winners highlighted how companies are adopting new technologies in pursuit of highly effective personalization balanced with data privacy. Among the prevalent themes this year were micro-personalization with AI, e-commerce technology as well as privacy compliance and partnerships. Putting artificial intelligence at the forefront was LivePerson, winner of […]