Emily Steimel, Strategic Partner Manager, NA, Facebook Audience Network
Apple's iOS 14 changes are driving significant shifts in the app ecosystem. For gaming businesses, these new changes will make it challenging to show targeted ads. That said, the mobile game economy continues to boom, and analysts predict long-term growth; global in-app ad revenue in 2021 will rise by 6.2% for non-gaming apps, and 19.1% for gaming apps according to Omdia's latest report 'App Ecosystems Forecast 2019–2024'. 
However, building a sustainable app monetization model takes strategies that help drive retention and profitability. Additionally, facing challenges around accurately targeting and measuring ad campaigns, app developers and publishers should expect lower CPMs on Audience Network and potentially other ad networks on iOS. There are steps, however, that publishers and developers are taking, and they're helping balance the mix.
Tackling the monetization mix challenge
Game publishers and developers who seek to manage CPM fluctuations must become experts at diversifying their monetization mix.
This means knowing when to offer in-app purchases (IAP) and when to offer in-app ads (IAA) — also known as hybrid monetization. According to eMarketer, "Ad formats that are built into the app experience — whether they are … a playable ad to preview a new game, or a rewarded video ad offering 30 minutes of video streaming — can work without detracting from in-app purchases."
That said, publishers and developers often find hybrid monetization is most successful when the strategy is varied based on the game genre. For IAA-heavy games, for example, like hypercasual, in which teams may not have explored in-app purchases, foundational IAP elements can help balance the in-game economy and increase engagement.
And for genres that have traditionally relied on IAP, in-app ads help to scale monetization efforts beyond the small group of in-game purchasers. A number of IAP-heavy publishers like Mechanist Games and Me2Zen have learned that IAA can drive higher revenue and higher retention.
Looking to diversify its revenue model, Me2Zen tested a hybrid monetization strategy for its game 'Solitaire TriPeaks Journey.'
"The ARPDAU of our game has increased more than 20% after implementing in-app advertising," said Jerry Yang Zhe, vice president of marketing at Me2Zen. "With Audience Network's strong support, we have the confidence to develop more of such hybrid model games."
Other monetization challenges: bidding at speed to compete
Many publishers are accelerating their adoption of bidding to free up valuable time and resources to help navigate changes that are happening. As eMarketer analyst Yory Wurmser stated in the September 2020 App Monetization Trends report, "the pandemic has had another effect on app monetization, which is the rise of bidding."
Based on recent Facebook Audience Network research, the sooner publishers adopt bidding, the quicker they can establish their own competitive advantage. When they do this, they'll gain back more time to optimize their app experience, more freedom to integrate new demand partners easily and more resources to focus on user acquisition.
"We anticipate that coming into this new IDFA world, the ones that are going to be able to figure this out faster and be able to test out new strategies, and improve essentially …. are the bidders … so it's a pressing time to get on board," said Phil Suh, senior director of ad monetization and product at Zynga.
Suh elaborated on the results they've seen: "Our delivery metrics have improved as a result [of bidding]. When you're filling more impressions for every ad opportunity, that equals more dollars. So that's also a win."
Immersive ad formats enrich the monetization mix
Rewarded video increasingly proves to be a flexible ad format that can be highly effective for marketers and publishers, while bringing deeper engagement for players.
According to 2CV's July 2020 Mobile Games Advertising Report, 79% of gamers are happy with the ad-funded model and are favorable towards rewarded video, a format that puts the player in control, making it less disruptive and immediately useful.
Interestingly enough, this holds true with the audiences of traditionally IAP-heavy genres as well: 71% of hardcore U.S. gamers are "okay" with or "like" rewarded video ads according to the February 2020 IDC Mobile and Handheld Gamer Survey. Overall, accessing a more engaged audience with rewarded video means less remnant inventory, longer interactions and ultimately, the possibility for higher CPMs.
With all these moves in play, from IAP to IAA approaches, to faster more flexible bidding and immersive ads such as the rewarded video format, publishers and developers are driving a diversified and sustainable monetization mix. And that's a win for any app.
https://digiday.com/?p=411353
October 3, 2023 • 2 min read
•
•
In episode four of the "Is This The Metaverse?" narrative podcast, Glossy international fashion reporter Zofia Zwiegliska spotlights the brand opportunity when it comes to fashion in the metaverse.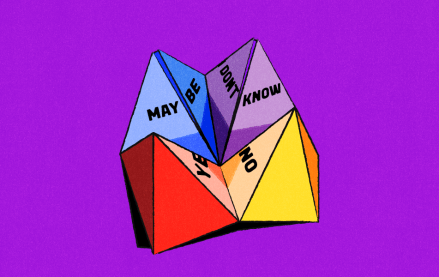 October 3, 2023 • 5 min read
•
•
Overall there's more due diligence from marketers when it comes to influencer marketing efforts now, according to marketers and agency execs, who say that there's been more rigor over the last year, and especially over the last six months.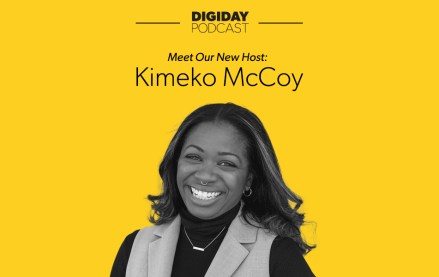 October 3, 2023 • 2 min read
•
•
Kimeko McCoy will succeed Tim Peterson as the new co-host of the Digiday Podcast.