by David Berkowitz, chief strategy officer, Sysomos
It's time for social listening to escape the confines of marketing departments. While the responsibility for managing social listening should lie with marketing or research managers, the applications for it are increasingly broad.
Here are some of the questions social searching and listening can answer, along with who can benefit the most from this:
What obstacles do your customers face in the physical world?
Are customers complaining about excessive traffic, noise, or other hazards near any of your company's stores or offices? Inside a store, are any products hard to find, or is any information difficult to understand? Could repeat issues with service prevent potential customers from making a purchase or buyers from returning? Break down any of these barriers, and detect small problems before they become bigger ones.
Who to involve: Managers of any physical location, customer service representatives
How do you improve products and services?
Information gleaned from social listening can directly improve product and service offerings.  Some customer service issues can indicate people's preferences. Think customers requesting more colors or additional sizes. Perhaps a technical specification means potential buyers are choosing another option. Products could have defects that consumers are the first to discover, , either upon making the purchase or after extended use. Social listening offers two paths to process this kind of feedback. . It can be funneled to the product development team, either to inspire new products and upgrades,  or it can be used to fix what isn't working. Additionally, the product or service leader can work with the marketing and customer service teams to interact directly with the people who are voicing concerns. In either case,  social listening provides an opportunity to l of turn a negative customer experience into a positive one. Many consumers just want to be heard, and acknowledging that you are listening can minimize or reverse the negativity.
Who to involve: Product development, customer service representatives.
What are the threats to the brand?
What happens when there are more serious issues? For instance, some people use public social channels such as Twitter, forums, and Reddit to harass or threaten others. Very few of these outbursts  indicate that the person will act on the threat, but businesses will want to monitor and document all such issues. It's also possible to set up geofilters to detect if any malicious public posts are shared from a sensitive location, such as near a business's headquarters, store location, or senior executive's home. Such threats can be escalated, and if warranted, security professionals can alert authorities. Security teams can have direct access to such alerts, as they are used to monitoring what is almost always harmless activity just in case something alarming occurs.
Who to involve: Security.
How to identify unexpected patterns, trends, and issues
Discovering unknown insights and opportunities is an underutilized approach to social search. First, you should identify a target audience.  This could be accomplished  by pinpointing a community of people who are talking about a certain topic – basketball fans, pediatricians, home chefs, or supporters and detractors of a certain issue. Setting up this kind of targeting can take just a few minutes and be refined over time.  You can then run a 'blank search' where you don't actually enter a search term, but rather analyze all of the posts from that community. This way, you can learn about the top keywords these people use, links they share, media properties they find interesting, favorite emoji, and much more. Instead of searching for a specific topic shared by any audience, you're now searching for any topic shared by specific audiences. While marketing departments may gravitate toward this approach to inform campaign ideas and planning, others will welcome having a dashboard to scan for daily inspiration. One creative approach for larger organizations is to save your own employees to such a list and see what topics arise. If many employees are fans of a certain sport or advocates of a certain cause, the company could find ways to recognize and harness that interest.
Who to involve: Product development, human resources, senior management
Sell smarter and win more
Social searching and listening can be invaluable for both B2C and B2B  sales teams. What if salespeople could directly understand their customers' concerns? They don't always need to wait for collateral or competitive intelligence from the marketing team. Some salespeople will be particularly hungry to have this unfiltered, aggregated view, and those who work certain accounts over year-long sales cycles can document trends over time. For more sophisticated approaches, salespeople can pull together multiple data sources – including non-social data online traffic or retail sales growth – into a single dashboard.
Who to involve: Sales
Marketing and research departments may still be the ones who engage in social media monitoring most often, but sharing access with other departments will make it even more valuable to the organization.  
https://digiday.com/?p=256716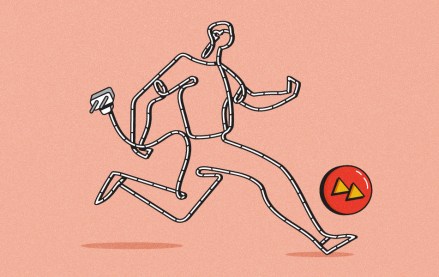 September 22, 2023 • 4 min read
Women's sports are having a moment. Brands, media companies and agencies are looking to get in on the action.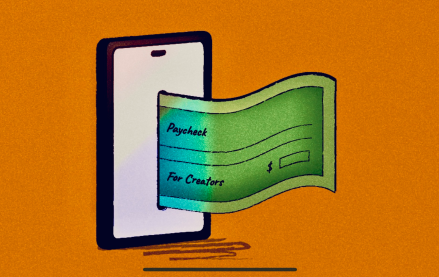 September 22, 2023 • 6 min read
The Hollywood strikes were supposed to be a game changer for many of them, but the situation hasn't quite lived up to the hype.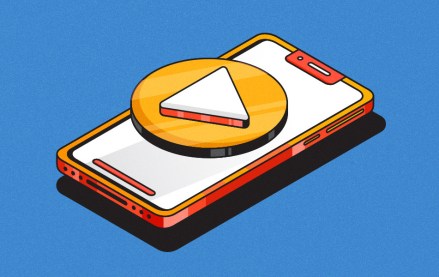 September 22, 2023 • 5 min read
Given the rise of short-form video, agencies that focus on the format, rather than specific platform expertise, will reap the rewards.