What Brands Say Won't Happen in 2013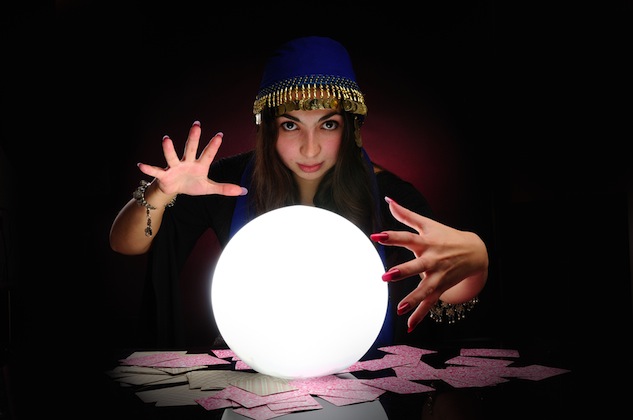 It's that time of the year again, when the media starts publishing prediction pieces. We're taking a new approach to the traditional predictions piece. Instead of asking for what will happen, we asked digital execs what are things that won't happen that everyone seems to think will.
Chad Jacoby, senior manager of social media marketing, Nissan
TV will not be unseated nor toppled from its dominant position in the marketing mix despite a lot of pundits saying yet again that this will be the year that digital video will explode. The reason is that the networks and cable companies still produce the best content.
Scott Gulbransen, director of social business strategy, H&R Block
One thing I think is important for social marketing and social business is the integration with CRM, and I don't think social CRM will make a ton of progress in 2013. It has made some progress, and people understand much more needs to happen, but I don't see anyone doing a great job at it yet. Platform providers like Facebook and Twitter are just starting to talk to people about it. But some folks say that this will happen in 2013, and I don't think it will.
Russell Moorehead, vp of digital operations and strategy, The Estee Lauder Companies
People have been spending a lot of time talking about mobile, but I bet 2013 will still not be the year that most companies actually make mobile a true strategic priority. However, I am convinced that those companies that have made an early investment in mobile built a strong foundation and truly focus on delivering something unique will only move that much further ahead.
Adam Kmiec, director of global digital marketing and social media, Campbell Soup
I don't think we're going to see the explosion of growth in social continue. This won't be because of a lack of startups, platform extensions or investment. We won't see the growth because so much of digital and marketing in general, will be social in nature, it will be nearly impossible to separate the social part from the non-social part. Additionally, while we can all agree that "mobile" has finally arrived, we won't see the acceleration of mobile payments that many marketers hoped for. The lack of NFC in the iPhone 5 and the slow upgrading of retailer POS systems will keep mobile from replacing your wallet.
Marisa Thalberg, vp of corporate global digital marketing, The Estee Lauder Companies
I would venture that 2013 will be the year where we do not see a lot of brands as fixated on pursuing the shiny new toys of digital. It doesn't mean marketers won't continue to be interested in innovation — they should be, and will — but there is a maturation occurring in terms of how marketers see digital as a key part of their overall marketing mix, and as such, there will be more focus on optimizing how brands connect on the big platforms in which they are already invested and less on being new just for new's sake.
Joe Barbagallo, manager of social media, Volvo Cars North America
There is a buzz that 2013 will be the year of the QR code. There are too many variables when using QR codes in your marketing plan that make it extra work for the consumer to drive mass adoption. Also, in the end, was the landing page or CTA really worth all that trouble of downloading the right QR code reader, scanning the code and making sure you have a strong data connection? I think something similar such as augmented reality is something to look out for, but not until the reader functionality is build into the native camera app in your iPhone. Until then, AR will face the same adoption troubles that QR codes have. Please don't get me wrong, I think QR codes do have a place in your marketing plan; it's just a limited place and for a very specific role. 2013 will not be the year of the QR code. That ship has sailed.
Image via Shutterstock
https://digiday.com/?p=26960