Rise of 'portfolio careers': Pandemic spurs more people to embrace multiple vocations
March 16, 2021 • 4 min read
•
•
Ivy Liu
Diamond Hawkins is only 27 years old, yet her career has been a journey punctuated with a wide variety of work.
Along the way, Hawkins has worked as a make-up artist and created a travel startup. Currently, the tech project manager consults for Microsoft while she is simultaneously building a startup, Pothos Beauty, which she describes as a "fully inclusive" beauty retailer.
"I've always done a lot of things at once," said an enthusiastic Hawkins from her home in New York. "I'm very multi-faceted and it's imperative I feed each part of myself so I feel my full self." Working for Microsoft, she said, is "a combination of financial bootstrapping and building skills to take to another space and learn from other people" — and is flexible and supportive of her burgeoning startup.
The move toward a portfolio career — which can encompass multiple streams of income or a mix of freelancing and part-time employment — has been a popular trend for several years. However, the pandemic is set to accelerate interest in this career path due to increasingly fragile incomes and a renewed interest in diversifying and broadening skillsets. The Organization for Economic Co-Operation and Development even predicted that 50% of professionals will be in a portfolio career by 2030.
"Historically, people followed a single vocation and put dreams aside," said Sophie Smallwood, co-CEO and co-founder of Roleshare, a site that matches people with shared job roles. "People now are expected to live longer, work longer, and as such, there is a need to keep learning and do meaningful work. Dabbling in different vocations at the same time is a way to transition from one career to another. Having a career portfolio allows people to discover what they love to do at a point in life where they need to earn a living and have responsibilities."
Polly Howden also wears multiple hats. She works as partner product lead at the retail marketplace, called Not on the High Street, for three days a week, and as chief product officer at start-up company Roleshare the remainder of the week.
In her roles, Howden said she is seeking financial stability, personal development and satisfying her interests.
"Working at a start-up means getting very comfortable switching between strategy-level thinking and detail, for example, managing the priorities of an engineering team," Howden said.
Holding down two roles means she's constantly learning, building a strong network and is never bored. "This normally happens in a linear way, but this learning is accelerated with multiple jobs in parallel," she added.
Smallwood believes employers need to get on board with staff having a portfolio career. If companies want to keep and attract the best and most loyal talent they have to accommodate the need for flexibility, she added.
Ben Legg, CEO, and co-founder of The Portfolio Collective, a platform for those seeking a portfolio career, noted that more people are juggling different roles as a result of Covid-19.
Since lockdown began the number of new companies formed in the U.K. and U.S. was up 40% versus a year earlier, and most of those new companies were portfolio professionals, according to Legg, whose resumé includes Army officer, investor, mentor, and COO Europe of Google. "The rise in portfolio careers was driven by a reduction in permanent jobs — bankruptcies and companies shrinking core headcount — plus many professionals realizing that when working from home they could more easily build their dream careers — getting away from corporate drudgery, plus achieving better flexibility, higher earnings and more personal fulfillment," he said.
Legg added that The Portfolio Collective is seeing professionals launch portfolio careers in areas such as home office design, mental health, and animal health innovation. "For most professionals, this is a much happier and more fulfilling career and life than sticking with a corporate job," he added.
One person juggling different roles is Emma Tian Williamson, 31, who lives in Aviemore in Scotland. Since the pandemic, she started her own marketing communications consultancy alongside teaching yoga and meditation online. She is also studying online to become a mindfulness teacher. "I've found the situation of the pandemic has given me more freedom in exploring a diverse portfolio which has always been a dream of mine. People are a lot more open to [working] online and remotely which has given me more clients and opportunities. I've been able to work from a little cottage in the Scottish Highlands, which is somewhere I'd never expect I'd run a business from."
Jessie Kernan, head of strategy and insights at We Are Rosie, an agency connecting freelance marketers with brands, said she commonly witnesses people with portfolio careers who are committed to a role within a company but building their own business separately. "The side hustle trend has evolved and there's a transparency element to it. People are working in organizations but very openly and on social media running their own business. People feel liberated that they now have choices that aren't going to be pigeonholed if they are capable and committed to following two paths at once."
The drive toward a portfolio career or a multi-hyphenate career comes as more of us look for fulfillment across all areas of our lives.
"People have a bigger thirst and quest for understanding themselves. They're valuing happiness and understanding [themselves] more than anything. Essentially people are designing their own lives more seriously," added Hawkins.
https://digiday.com/?p=404907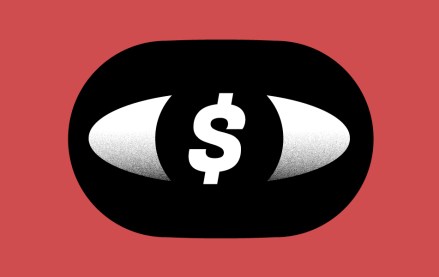 December 5, 2023 • 3 min read
The latest edition of the ANA's programmatic transparency report claims $22 billion can be saved by drastically cutting the ad tech bloat.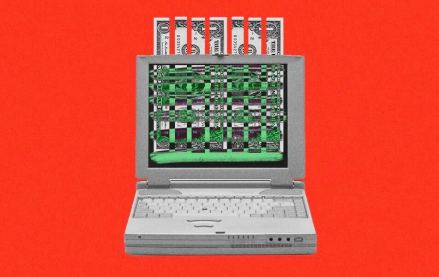 December 5, 2023 • 5 min read
Agency clients still see programmatic as an important part of their marketing budgets. But, overall, the uncertainty around programmatic could be causing them to lose confidence in online display ads as a marketing channel, and, as a result, agency clients are investing less in online display.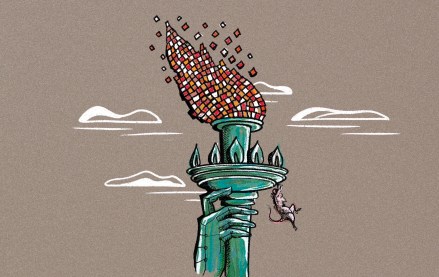 December 5, 2023 • 3 min read
There's a global AI race and different regulations in different countries might be slowing down – or speeding up – innovation. Here is a breakout of how regulations are being shaped on both sides of the Atlantic.