This special Shoptalk edition of the Retail Briefing is unlocked by Braze. You can get the Retail Briefing delivered to your inbox every Monday, Wednesday and Friday. Subscribe here.
In-house innovation labs in retail are beginning to look like failed experiments instead of arbiters of forward-thinking industry change from the inside out.
At Shoptalk, where retailers on stage get the chance to show off their latest tech and achievements to interested listeners, little lip service has been paid to the innovation lab. Once held up as a signifier that a retailer was Taking Tech Seriously, the concept now carries with it the impression that innovation is something that can be sequestered into a siloed corner of the business. It's become more evident that retail experiments contained in a controlled environment are destined to fail before they even get out the door.
"I don't believe in innovation hubs," said a vp at one brand whose company is in a quiet period. "The way our digital innovation team works, it's not in a lab off to the side where we're testing things in an abstract way. If innovation is core to your company, it lives at the center and influences everything you're doing, facing the customer."
In January, the retail innovation lab got a pretty public bashing when Neiman Marcus's head of innovation Scott Emmons left the company, and left a searing review of the retailer's siloed approach to innovation. Within Neiman Marcus's iLab, Emmons wrote in a Business of Fashion op-ed, "processes are broken, execution is too slow, politics stalls decision-making and resources are too scarce."
During Shoptalk, it's not that retail executives downplayed their passion about innovation. Gap CEO Art Peck ended his keynote session, which laid out a new four-part strategy for the brands remaining post-Old Navy, with the line "we have to change, or fail." But what that change entails has shifted, and the gimmicky, one-off tech tests that filled innovation labs doesn't speak to real strategic overhaul. Instead, utilitarian changes like improving internal processes to bring down silos between digital and physical retail teams, expanding distribution channels and optimizing inventory for in-store and online purchases were touted by companies from Crate & Barrel to Ulta, and from Dollar Shave Club to Wayfair.
"To put it dramatically, what we're seeing is the death of the innovation lab," said Bullish managing partner Mike Duda. "Retailers can now acquire innovation in the form of new brands."
That's not to say retailers have stopped innovating in house. It's just the positioning and parlance around this innovation has changed. Wayfair Next is what Wayfair calls its in-house tech arm, where new products like 3D modeling and visual search tools are perfected. The company employs 2,300 engineers and data sciences working on technology programs in house. It's characterized as cross-functional, with the Wayfair Next team working with other internal teams, like marketing and e-commerce, to figure out how to blast out new technology to other facets of the company.
"If innovation is one piece of your business operating on its own, it's never going to have any impact on the customer. What's the point?" said Robin Copland, group vp of retail practice at Huge.
Amazon's most valuable data
Wireless earbuds, bluetooth headphones, iPhone X cases — these are all hot commodities. As of Tuesday, these are the top search terms on Amazon. For ARA Premium subscribers — vendors who pay money to access better Amazon data — it's the most valuable data they can get their hands on. For vendors, it helps them decide what terms to spend against and where customer interest is shifting in response to trends. For instance, when Kate Spade passed away, terms like "Kate Spade bags," "Kate Spade dresses" and more bubbled up to the top for a few days. Making sure Amazon spend is efficient and understand customer buying trends is critical for sellers, according to an agency consultant who coaches brands on Amazon business.
But the terms themselves can also work in reverse. Companies like Mohawk Group, a brand accelerator, are mining Amazon search term data to find out what products would sell well, then manufacturing those items and launching them on Amazon. Understanding customer behavior is a way to imitate Amazon's success for outsiders.
"The way to understand Amazon is to understand what customers are searching for. It's the only data worth paying for. It's currency," said the consultant.
Shoptalk speaker superlatives
Most likely to break his own embargo: Michael Dubin, who announced that Dollar Shave Club was launching deodorant approximately 16 hours before the embargo on the news lifted, irritating media editors not on site at the show.
Most likely to give a history lesson to hint at why legacy matters: Gap CEO Art Peck, who appeared for a keynote presentation on Monday, four days after Gap announced Old Navy was leaving the Gap, Inc. nest. Peck spent roughly five of his 20 precious minutes recounting the history of modern retail in the U.S., starting with a legislative bill signed by FDR and ending with Gap's iconic 90s commercials and the rise of suburban value shopping. Point taken.
Most likely to talk for 20 minutes without saying anything at all: Amazon chief evangelist for Alexa and Echo, Dave Isbitski. "Evangelist" titles are not yet outlawed, it seems.
Most likely to dodge a question: Facebook's vp of advertising Mark Rubkin.
Most likely to make a statement by stating the obvious: Nordstrom president Erik Nordstrom received praise throughout the conference for the groundbreaking admission that Nordstrom stores drive online sales in their surrounding markets.
Most likely to make you hold your breath: Macy's brought out Story founder Rachel Shechtman to discuss how Story's experiential retail model would change Macy's store experiences. Nothing's come to fruition yet, nearly a year after the acquisition, which was anticlimactic.
Overheard at Shoptalk
"Warby Parker did not invent $99 glasses. They made them cool, and Facebook was free. Facebook was fucking free."
"Amazon destroys brands. It's a brand destroyer. Vendor managers are 27-year-olds who don't know anything about the brand categories they're working in. They don't care to help business."
"If retailers still look at brands like they're playing landlord, they'll be gone in five years. That's over."
"As a brand, we got so much stuff from the conference for free, including a booth on the trade floor. I don't know if I was supposed to say that."
https://digiday.com/?p=324864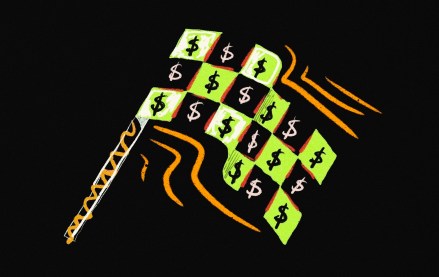 September 26, 2023 • 3 min read
With three Grand Prix races in the U.S. this year – Miami this past May, Austin in October and Las Vegas in November – the interest from U.S. marketers in Formula One has increased this year, according to agency executives, who say they expect that growth to continue next year.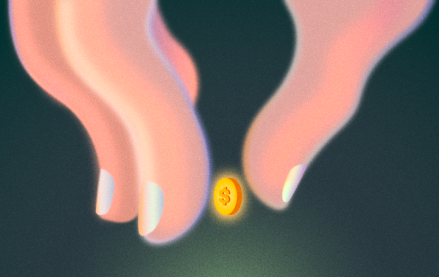 September 26, 2023 • 6 min read
A Digiday+ Research survey found that brands and retailers report using Facebook less over the last few years, all while the platform's value to their revenues and brands has increased.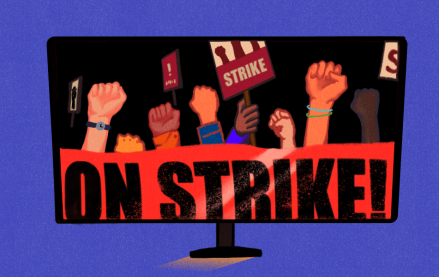 September 26, 2023 • 5 min read
The timeline for a return to business as usual – whatever that may mean now – is yet to be determined.