It's all too easy for brands and agencies to get caught up in the marketing-trend hype cycle. Enter the fray at your own risk, though. Not everything is the next Snapchat. Hell, it may turn out that Snapchat isn't even the next Snapchat.
We asked marketers on both sides of the playing field their opinions of the most overhyped marketing trends in 2015:
Influencer partnerships
With social media increasingly driving purchasing decisions, consumers have started looking to fellow consumers for inspiration. That, coupled with the rise of ad blocking in 2015, has led to an influx of influencer marketing. Partnering with the right influencers not only opens up new channels for brands to connect with their consumers more directly but also lets them do it more organically and authentically. But to do it for the sake of doing it can result in bad brand fit, tonal misfires and a smear on the  brand's credibility.
"It's easy to spot endorsements or paid posts that are not organic and seem to be a misfit with the influential content produced," said Claudia Allwood, U.S. digital media marketing director at Benefit. "Size does matter, but so does authenticity. When we partner with influencers, we look to see if our product is something he or she would naturally pick up in a store or use on her own. If our product doesn't make sense for our chosen influencer, it likely won't make sense for their audience."
Virtual reality
Oculus Rift, Samsung Gear and Google Cardboard have all come out with promising products. Brands such as Volvo, Marriott and The North Face have shown the promise of the technology through a bunch of great demos. The New York Times and others have attempted to use VR for storytelling with mixed results. But there hasn't been real practical implementation or adoption from consumers yet, mostly due to lack of available hardware and content.
"I'm not convinced that there will be mainstream brand opportunities for VR in 2016 either, as there will need to be both mass adoption and great content available to justify brands being present," said Ian Schafer, founder and chairman at Deep Focus. "That doesn't mean that brands shouldn't explore VR from a future-of-media perspective, but I would temper expectations. Paradigm-shifting new media platforms typically take longer than you think to command spending from brands."
The Apple Watch
The Apple Watch was so hyped that developers started making apps for it in November 2014 — five months before it hit the market. Brands ranging from Target to American Airlines created apps for the platform. But sales of the watch have stalled out, and the tech has yet to gain any real traction.
"As marketers, we all believe in the potential power of mainstream wearable computing to create rich and meaningful brand experiences, improve retail environment, payment and CRM, and to generate new forms of data to help us understand our customers and unlock our business in new ways," said Thom Gruhler, CVP of apps and services at Microsoft Corporation. "But when it came down to the Apple Watch, one big question has still not been answered: Will anyone end up really 'needing' to engage with this shiny new technology? What happened in 2015 was a disappointing start."
Wearable tech
The expectation, according to Julie Lee, director of Maxus Chicago, was that the big data promises of using wearable technology — in a way that's predictive, personalized, localized, hyper-targeted, seamless and consumer-first — would come to fruition in 2015. However, wearables have yet to deliver in a meaningful way.
"Technology, design and user experiences still need to be worked out," she said. "Though many companies are making great strides, we continue to watch this space to see if 'what's possible' can truly become possible. Wearables still hold great potential, but we'll need to address today's obstacles before we can become a 'wearables-first' market."
https://digiday.com/?p=151004
October 3, 2023 • 2 min read
•
•
In episode four of the "Is This The Metaverse?" narrative podcast, Glossy international fashion reporter Zofia Zwiegliska spotlights the brand opportunity when it comes to fashion in the metaverse.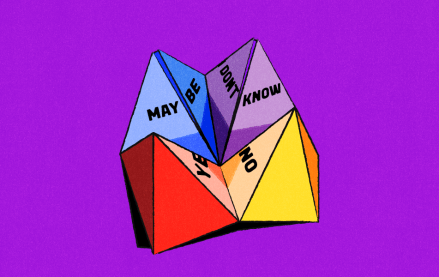 October 3, 2023 • 5 min read
•
•
Overall there's more due diligence from marketers when it comes to influencer marketing efforts now, according to marketers and agency execs, who say that there's been more rigor over the last year, and especially over the last six months.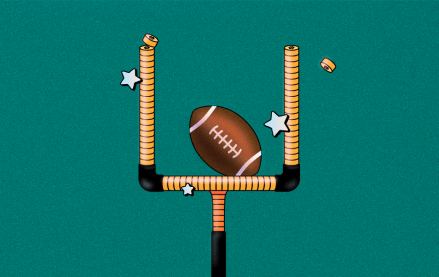 October 3, 2023 • 3 min read
•
•
The collaboration between the Los Angeles Rams and Snapchat goes back to 2020 as the Rams made became the first NFL team to conceive a Snapchat AR experience, affording fans the opportunity to virtually wear the team's recently unveiled uniform.