May the brands be with you: Covergirl reveals new 'Star Wars' makeup line
August 14, 2015 • 1 min read
• By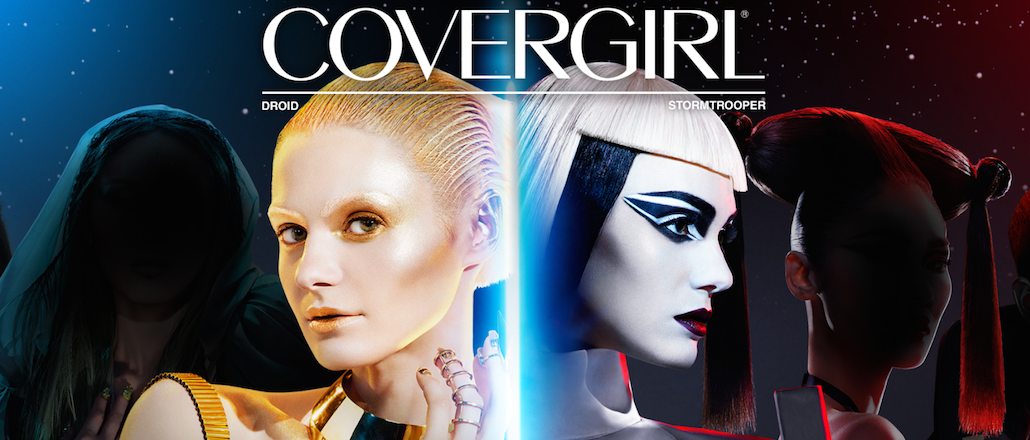 Yoda may have said fear is the path to the dark side, but Covergirl promises all it takes is a little mascara.
The beauty brand took to Instagram and Tumblr on Friday to announce its partnership with Lucasfilm on a line of limited-edition cosmetics to promote "Star Wars: The Force Awakens." Designed by legendary makeup artist Pat McGrath, the 19-piece collection includes six lipsticks, three nailpolishes and 10 mascaras (each emblazoned with a different quote from the film).
The accompanying campaign features a Star Wars drone-inspired light look and a stormtrooper-influenced dark look and asks "which side are you on?" The products will be available September 4, several months before the movie's highly-anticipated release on December 18.
Let us ignore, for a second, the fact that Star Wars products already outnumber human beings; brands want in on the $37 billion dollar franchise and will create everything from aquariums to toasters to attract the films' loyal fan base.
Along with Covergirl, the promotional campaign for episode VII has signed on Duracell, FCA US, General Mills, HP, Subway and Verizon. "The seven best-in-class global partners were chosen for their creative excellence within their fields as well as their collective diverse global reach," Lucasfilm wrote in their press release.
We can only hope more R2D2-styled Fiat 500s are in the works.